joeyZEN: Do you know of any foundations/powders that would hide dry spots? Like I have these dry, peely patches around my forehead and near my nose that show up REALLY bad when I have any powder on. I still have yet to find something that may hide it or reduce the "peely" presentation. Do you have any tips or advice? I've already tried exfoliators, concealers and applying additional coats of moisturizer after the powder but it only works for a short period of time."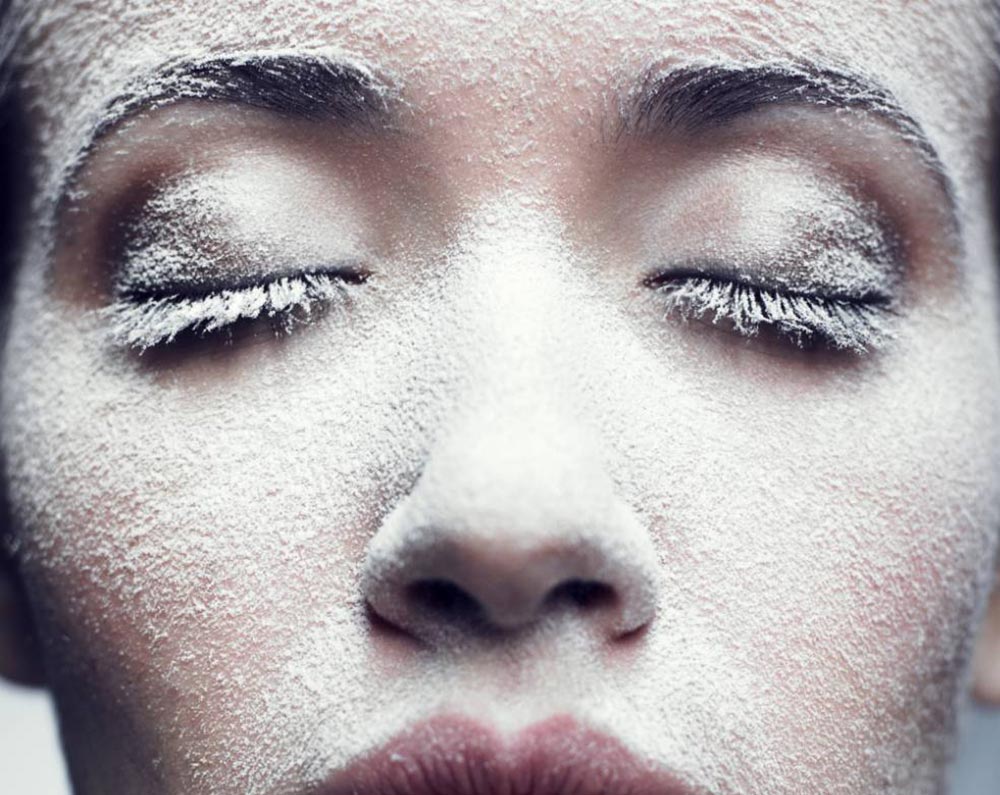 I have dehydrated combination skin so I totally feel your pain. The good news is, you
CAN
improve the problem with the following tricks. You just have to be consistent.
•
Moisturize, moisturize and moisturize
. Consistency is definitely key here. Look for moisturizers that contain ingredients to attract and retain moisture like Glycerin and Hyaluronic Acid.
Vichy
makes an awesome range for dehydrated skin that I love (reviews
here
). Use an
Asian lotion
(hydrating toner) after cleansing and prior to applying moisturizer. It really helps keep the skin soft and and prep your skin for moisturizer. I also suggest adding an Asian facial paper mask like
myfaceworks
to your skin regimen. When used 1-2 times a week, these sheet masks can really improve dehydration in the long run.
•
Exfoliate gently and moderately
. Exfoliation is crucial in getting rid of flakes but make sure you use a product that is gentle. I really like
Elemis Gentle Rose Exfoliator
. The Moroccan rose and tiny jojoba beads do a great job in keeping my thin skin smooth and flake-free without drying it out.
•
Always remove your makeup before you sleep
. Wearing makeup for an extended period of time and sleeping with it can dry out your skin and clog up pores. I have been using the
Asian Double Cleansing routine
for
years
and my latest HGs are Kanebo Sensai Silk Purifying Step 1 and Step 2 Cleansers. (reviews coming soon!)
•
Use the right foundation
. Never use makeup to hide dry patches. It will only accentuate them and further dry out your skin, turning it into a viscous cycle. When choosing a foundation, stay away from drying powders and stick to creams and liquids. If you must use powder, go with a creamy formula like
Lily Lolo Mineral Foundation
.
•
Set your makeup with a finishing spray
. The
Skindinavia Makeup Finishing Spray
that I recently reviewed not only helps tone down cakiness and create a dewy look but also keeps your skin hydrated and preventing makeup from drying up.
•
Keep your body hydrated
. Having dry skin can be a sign that your body needs water. Make sure you drink lots of water (especially warm water with honey and lemon) throughout the day and if you live in a dry area, use a humidifier.
•
Get your beauty sleep
. Lack of sleep can lead to dehydrated skin and many other skin problems. Make sure you get at least 8 hours of zzz every night.
Got a question? Leave a comment!