If you swear by sheet masks just like me, get this – we FINALLY have our own line available in the North American market! Yay!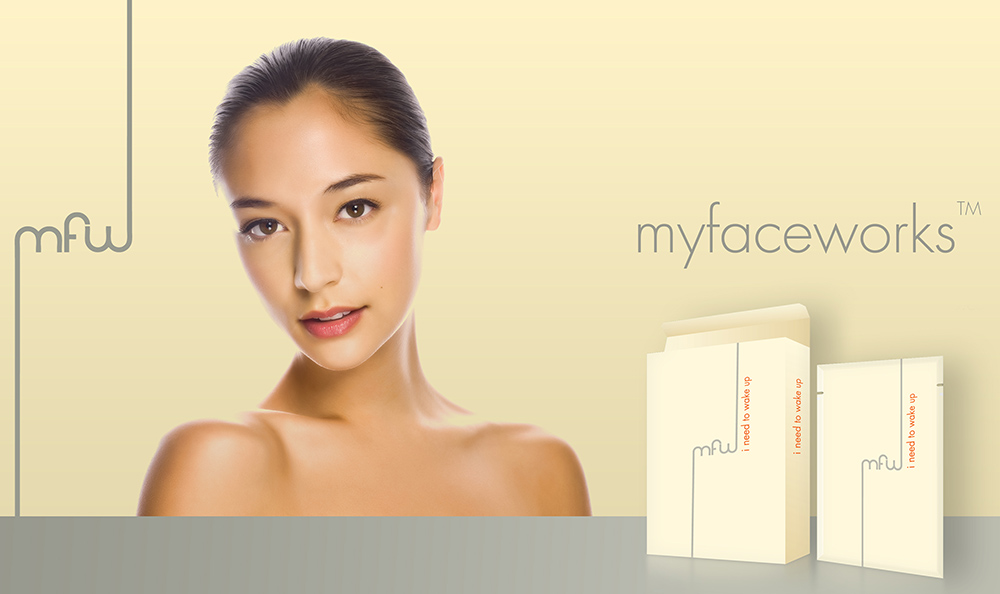 Based in Vancouver, Canada, myfaceworks is the very first line of paper facial mask launched outside of Asia. It comes in an extensive collection of 12 different masks, all made out of 100% bio-degradable materials, to suit every skin type.
Each mask has its own unique scent and is made with different ingredients to address different concerns, including "i need a clear day" for acne, "i need to bring out my youth" for wrinkles, "i need to detox" for dullness, "i need to replenish" for dehydration and eveni need to open my eyes" for the undereye area.
I was sent a variety of masks to try out, which includes Coenzyme Q10, Vitamin-C Radiance, Green Tea, Intense Hydrating, Relaxing Lavender, Collagen Boosting, Aloe Vera, Revitalizing Eye and Pre-Makeup Express.
All of them did a great job restoring moisture and made my skin so much smoother and softer. They also contain just the right amount of essence to do the job without being drippy, making application so painless and not the slightest bit messy. Plus they come in the perfect size and fit my face very nicely without any kind of discomfort.
Out of the bunch, the Revitalizing Eye mask was my favorite. It worked so much better than anything I have used in the past and the difference was
remarkable
! My circles appeared instantly lighter and my puffy bags were gone! I am definitely stocking up on these!
myfaceworks facial masks are now available at www.myfaceworks.com. Prices range from $35 to $55 for a box of 3 to 6.