So long MAC Fix+ ! You have been officially replaced by my latest HG, Skindinavia Original Makeup Finishing Spray.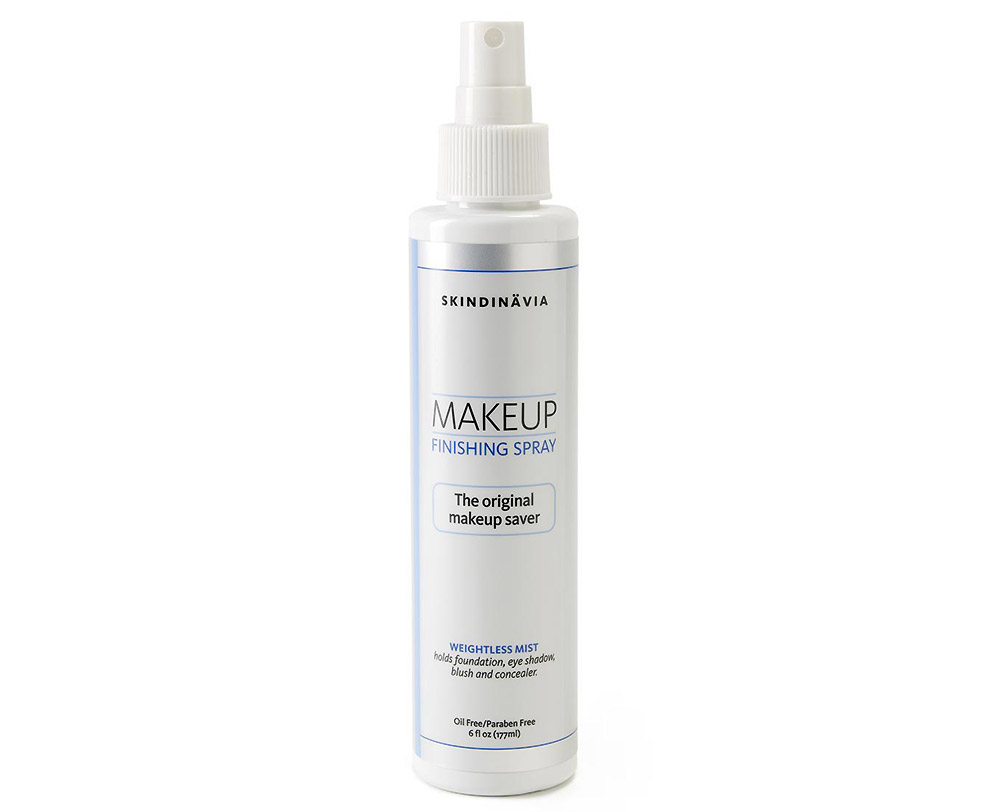 Utilizing a time-release cryogenic technology, the Makeup Finishing Spray helps to extend makeup wear and color hold for up to 16 hours. Simply put, it works by lowering makeup's temperature to prevent makeup from melting or sliding. The spray is also oil-free, paraben-free, color-less and comes with a nice, breathable scent.
Like most makeup-setting sprays, this did an excellent job toning down cakey foundation, freshening makeup and creating a dewy look. But what really sets it aside was its superb ability to lock in foundation, concealer, blush and even eyeshadow. Whenever I use the Makeup Finishing Spray, my makeup stayed on perfect for at least a good 12 hours with zero blotting or touching up.
The Makeup Finishing Spray also comes in 2oz, 4oz and 6oz. I have the 4oz, which is roughly the same size as MAC Fix+ and the perfect size for my purse. Thank you so much Skindinavia for creating this awesome product!
Disclosure: The Skindinavia Original Makeup Finishing Spray is available at www.skindinavia.com at $19 for 2 oz, $39 for 4 oz and $39 for 6 oz.
Disclosure: This review includes product that was provided by the manufacturer/PR firm for consideration only. It may also contain an affiliate link, which gives us a small commission if you purchase the item. Please see our Disclosure for more information.