We all know that stilettos can drive the boys crazy and now Maybelline has created a new mascara, Lash Stiletto, that claims to do the same thing, but for your lashes.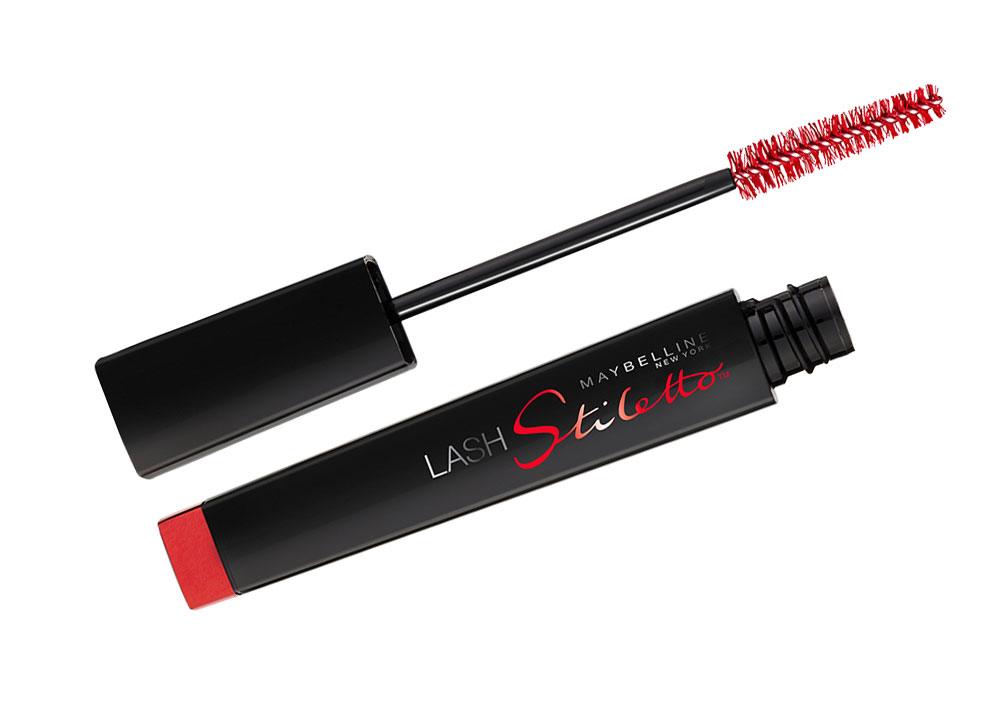 The new Lash Stiletto has an elastic formula with Pro-Vitamin B5 to stretch lashes and give a black-patent shine. There are 3 shades available – Very Black, Soft Black and Brownish Black – and I have
Very Black
.
Although I did not notice any shine, it did darken and lengthen my lashes dramatically with only a few coats. Unlike the gigantic wand we have been seeing in most mascaras nowadays, this mascara has a slightly smaller, criss-cross brush that claims to grasp and extend each lash to coat it from every angle. I have used this on both top and bottom lashes and it never smears all over the place like the chunky wands.
The mascara also wore well throughout the day and did not smudge a bit until I take it off. Plus the sleek, black and red packaging is definitely a lot better than the bright colored tubes we normally see.
My only complaint was the smell. Similar to
Colossal Volum' Express Mascara
, also from Maybelline, this had a weird, funky smell like it had gone bad.
Nonetheless, Lash Stiletto is a great mascara and whenever I wear this, I just feel soooo sexy!
Lash Stiletto is now available at all drugstores for $8.95.