I have been getting a lot of requests for prom makeup tips lately so hopefully this will clear up some of your questions =)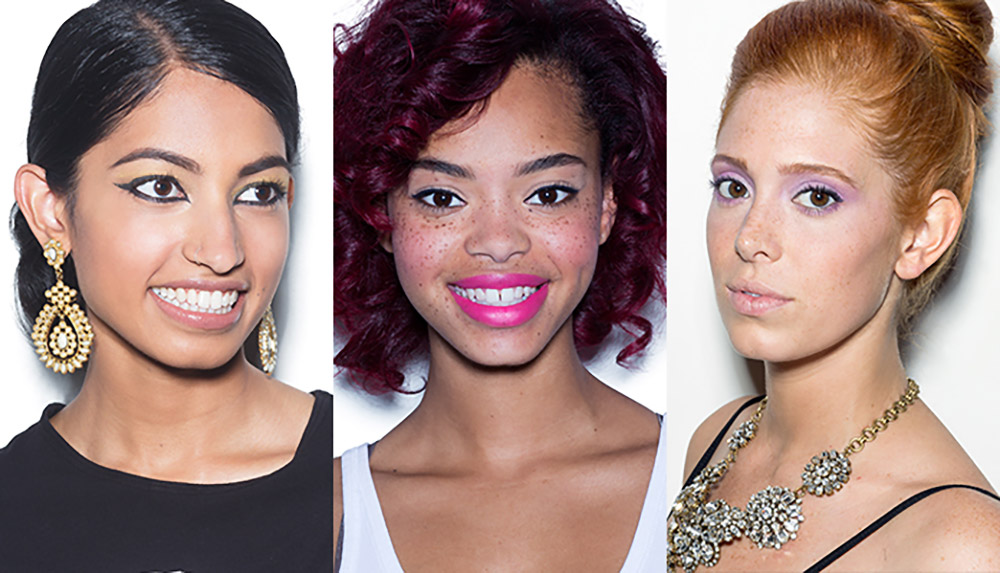 What Products To Wear
This is totally up to you! You can wear as many as 10-20 products or as little as 5. But no matter what you do, here are a few products that you should have handy:
• Foundation/Tinted Moisturizer. Even if you do not wear makeup on a daily basis, you will thank yourself for wearing a little foundation or tinted moisturizer on special occasions. Remember to use one that matches your skin
completely
. When in doubt, go with a color that is darker instead of lighter because a) a lighter face on a darker neck is just hideous b) if your foundation has light reflecting particles, the flash in cameras may make your skin appear lighter than it really is.
• Powder. This should be applied ONLY on oily areas (forehead, chin and nose) with a light hand and for touchups. Powder do not photograph well and can make you look 10 years older so make sure you go easy!
• Setting Spray. A few spritzes will help keep your makeup looking fresh and dewy all night. My picks? Evian Mist and MAC Fix+ Spray.
• Blush. Do remember to put on some blush because the flash in cameras will wash you out. Plus flushed cheeks just make you look oh-so-gorgeous in pictures.
• Eyelash Curler. Curling your lashes is a must. I repeat, a MUST!
• Lip Balm. Chapped lips are a big no-no so definitely make sure your lips are soft and smooth before you apply anything on top.
What Colors To Wear
Basically, anything goes as long as it is done tastefully. Your makeup does not have to match your dress completely – it should just match the look you are going for. For instance, if you are going for a sexy look, try rich violets, blues, dark greens, bronzes or charcoals on the eyes paired with a natural cheek color and nude lips. For a sweet look, go with shimmery pastel colors on the eyes, pink flushed cheeks and rosy lips. You can also go retro glamorous with black liquid liner, falsies and red lips.
Still unsure? Look at pictures of celebrities with smilar skin tone as you for reference.
Image: Courtesy of Bobbi Brown.