Spotted all over fashion and beauty magazines, on celebrities and models, Circle Lenses, have been the it thing in Asia for the past couple of years now.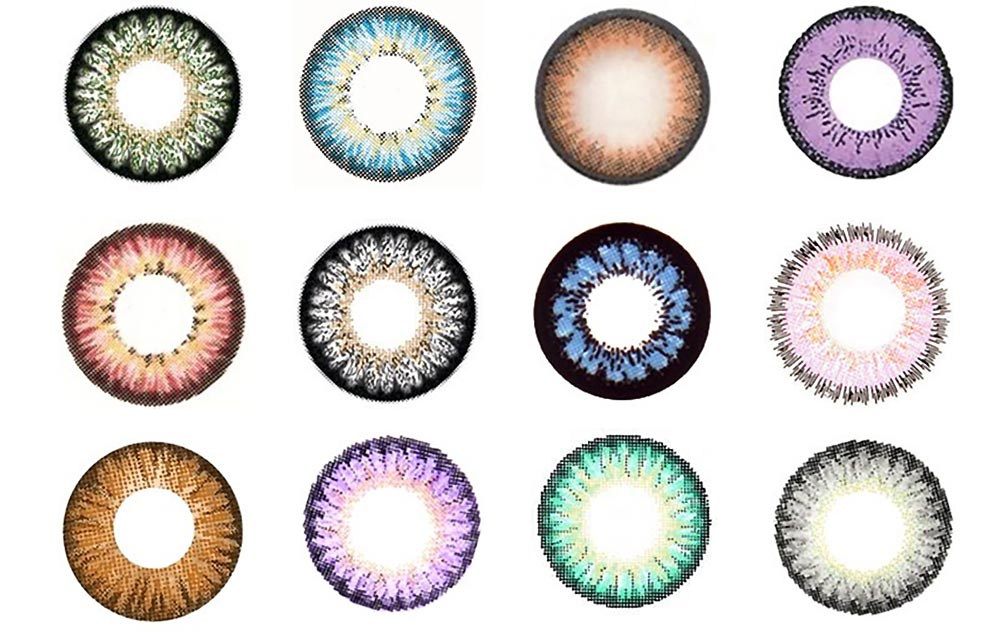 Circle lenses are basically cosmetic color contact lenses with a black rim on the outside (hence the name circle) to create the illusion of bigger, brighter eyes. They come in a variety of colors like black, brown, gray, violet, blue and green and are usually disposable (ranging from daily to yearly). You can get them with or without prescription and certain brands like G&G even carry ones for astigmatism.
Currently, companies that manufacture circle lenses are Bescon (Tutti, Hypa, Freeteen), G&G (BT, AMIE, I.Fax), Dueba (Barbie), Migwang (Aryan, Aines), Acuvue (Acuvue Define), and FreshKon (FreshKon Alluring Eyes). These are all FDA and CE approved.
Like contact lenses, wearing circle lenses has its risks too. In fact, some experts say they are potentially more unsafe because their larger diameter means less oxygen can enter your eyes which can result in drier eyes. Plus like regular color contacts, the color pigments in circle lenses can cloud vision when the contacts shift.
Below are some Asian celebrities/models wearing circle lenses: