Yesterday I got a makeover done by Amanda at Nordstrom Michigan Avenue using the latest NARS Fall 2010 collection. Thanks Amanda for doing such a great job ❤❤❤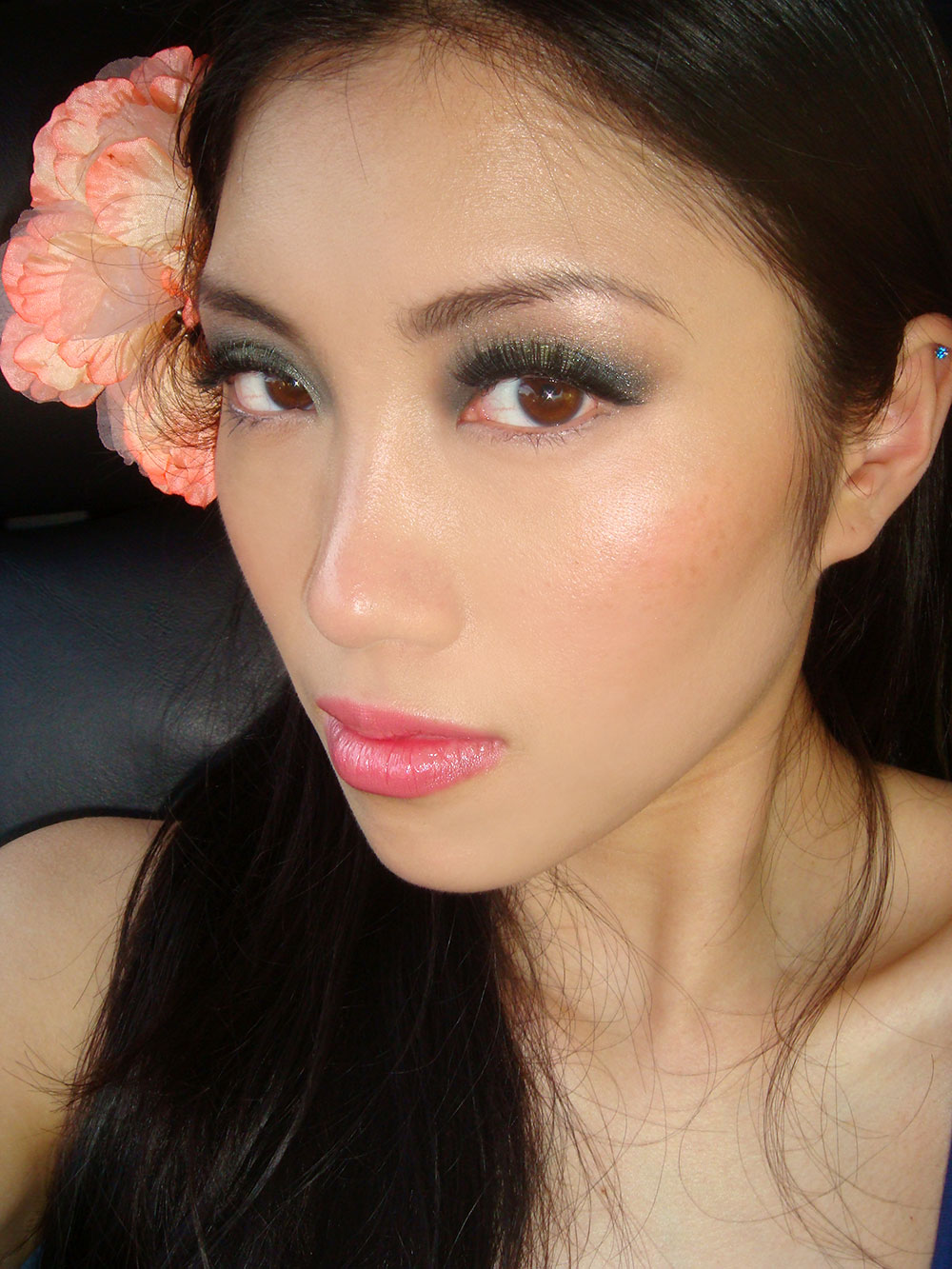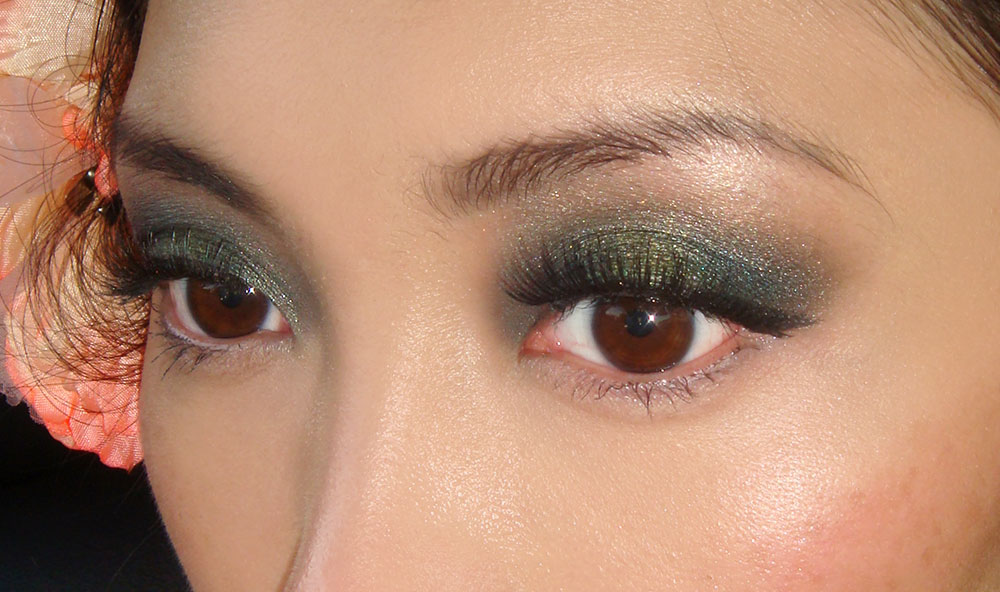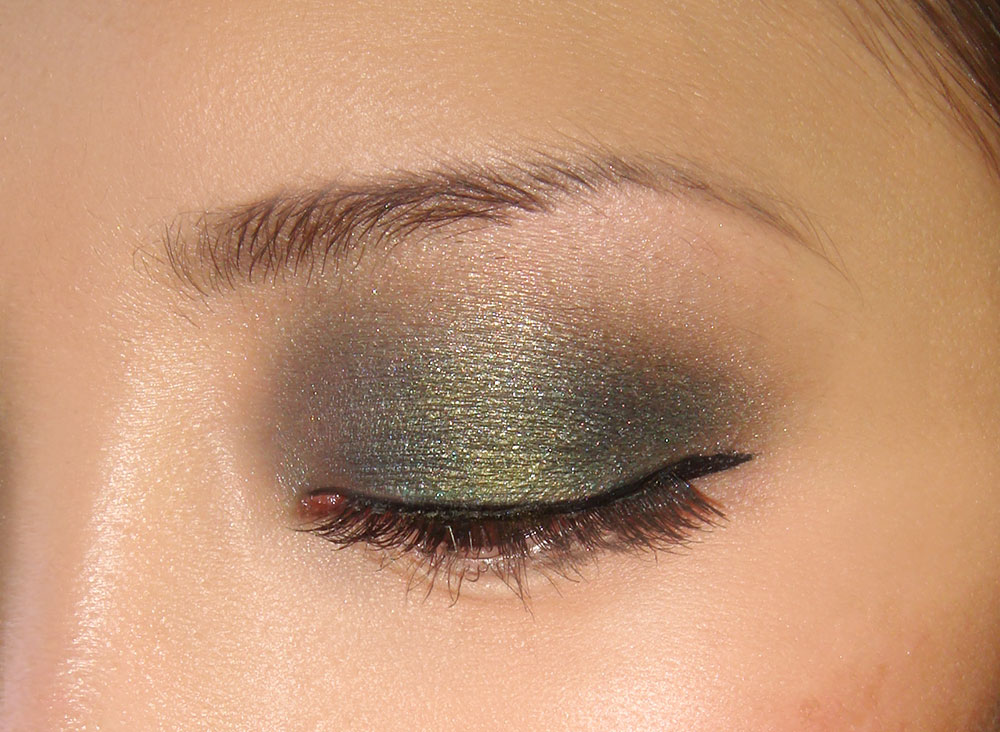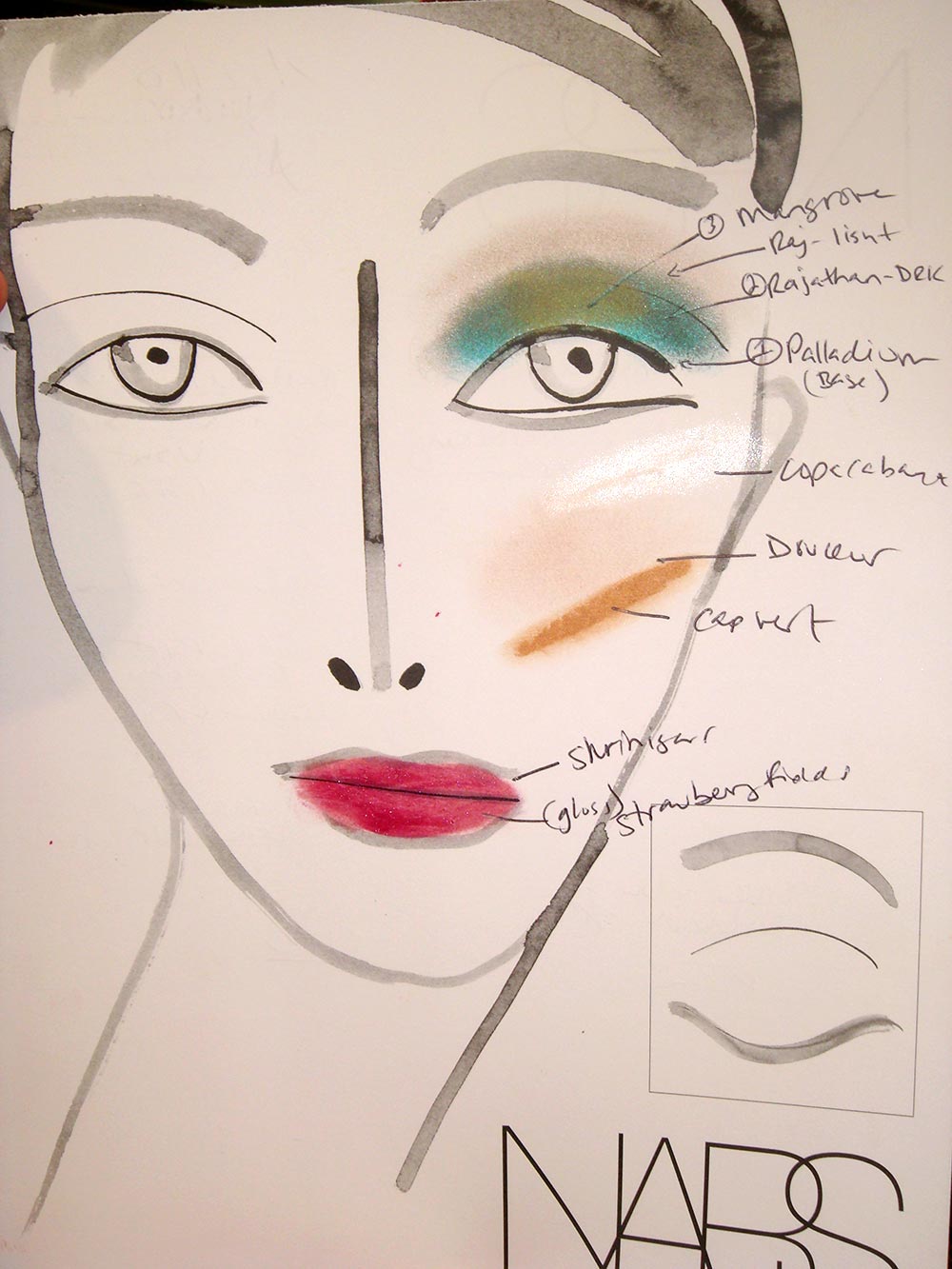 Products Used
Skin
• Hydrating Freshening Lotion
• Brightening Serum
• Makeup Primer
• Sheer Glow Foundation in Fuji
• Concealer in Custard
• Loose Powder in Flesh
Eyes
• Smudge Proof Eyeshadow Base
• Palladium Soft Touch Shadow Pencil
• Rajasthan Duo Eyeshadow
• Mangrove Single Eyeshadow
• Milani Eye Tech Liquid Eye Liner in Black
• Makeup For Life Fake Lashes in #Sweet Sixteen
• Rimmel Glam'Eyes Lash Flirt Volume & Lift Mascara in Kohl Black
• CoverGirl LiquiLine Blast Eye liner in Silver Spark
Cheeks
• Multiple Bronzer in Cap Vert
• The Multiple in Copacabana
• Blush in Douceur
Lips
• Shrinagar Lipstick
• Strawberry Field Lip Gloss
All products are by NARS unless specified.
Step-by0Step How To
1. Amanda started by moisturizing my skin with Hydrating Freshening Lotion and Brightening Serum.
2. Since we were going for a smoky look, Amanda did my eye makeup first. She prepped the entire eye area with the Smudge Proof Eyeshadow Base before coloring in the eyelid with Palladium. Using a dense brush, she patted the darker color in the Rajasthan Duo on top of the Palladium. Then she applied the lighter color in the Rajasthan Duo on the crease with a fluffy brush to blend off any harsh edges. Next, she further darkened the outer corner of my eye with the the darker color in the Rajasthan Duo and added a pop of the color by pressing Mangrove onto the center of my eyelid.
I am also wearing Milani Eye Tech Liquid Eye Liner in Black along my upper lashline, CoverGirl LiquiLine Blast Eyeliner in Silver Spark on my lower lashline with Makeup For Life Fake Lashes in #Sweet Sixteen on top lashes and Rimmel Glam'Eyes Lash Flirt Volume & Lift Mascara in Kohl Black on lower lashes.
3. After cleaning up any eyeshadow fallouts, Amanda applied the Makeup Primer all over my face before using her fingers to apply Sheer Glow Foundation. She also added a touch of Custard Concealer under my eyes.
4. To contour my cheekbones, Amanda swiped the Cap Vert Multiple Bronzer on them with Copacabana Multiple right on top. She carefully blended the colors in a patting motion and added Douceur onto my apples.
5. Amanda finished the look by dusting a sheer layer of Loose Powder to set everything. She also added Shrinagar Lipstick on my lips with Strawberry Field Lip Gloss on top.
Stay tuned for
reviews and swatches of the NARS Fall 2010 collection
!