Dark pouts + dramatic eyes have been seen in past seasons but Fall 2012 brings us an interesting take on the goth look. Eyes drenched in shades of white, pearl and soft metallics were paired with the deepest berry, wine and even black lips and set against flawless, radiant skin. The end result? A gorgeous, modern look that anyone can wear.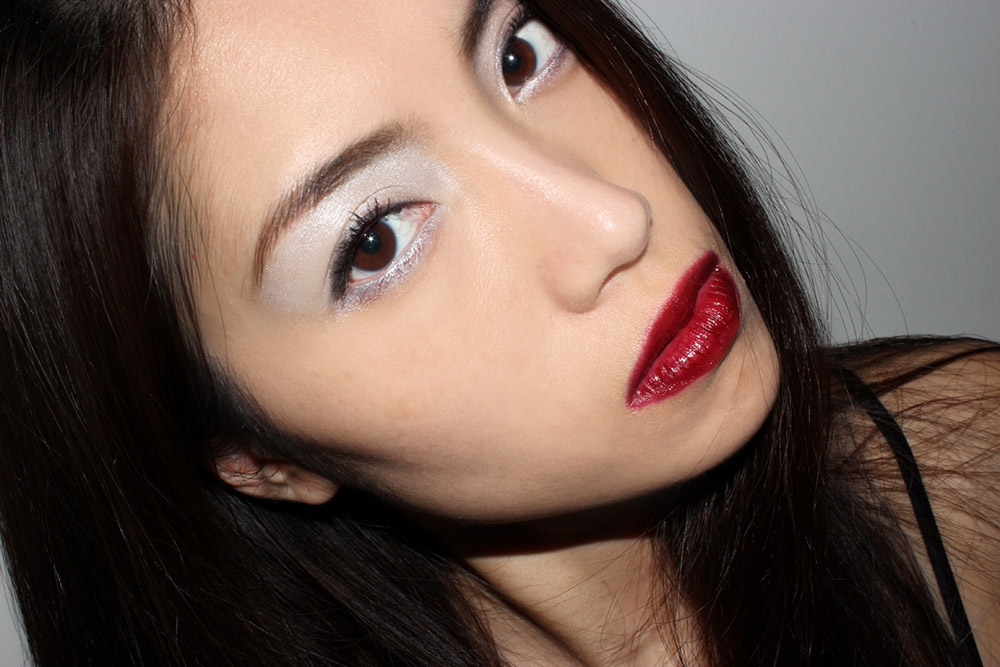 Products Used
• Estee Lauder Invisible Fluid Makeup in 2CN2 – buffed into the skin with MAC
188 Small Duo Fibre Face Brush
• Anastasia Perfect Brow Pencil in Ultimate Brown – to fill in sparse areas
• NYX Jumbo Eye Pencil in Cottage Cheese – from lashline to brow bone and lower eye as a base
• NARS Vent Glace Duo Eyeshadow – patted over Cottage Cheese
• Onyx from Anastasia She Wears It Well Eyeshadow Palette – blended on lashline and lower eye
• Lancome Hypnose Drama Mascara in Excessive Black – top lashes
• MAC So Scarlet Lipstick and MAC Black Knight Lipstick – mixed together and painted on with a brush
• NARS Rouge Tribal Larger Than Life Lip Gloss – over the lipsticks
Extra Tips On Nailing The Look
• Eyeshadow-wise, those with fair to light skin can pull off cooler tones like silver and white while daker complexions will rock warmer golds and browns.
• Love the look of dark lipstick but don't want to spend extra money on one? Just mix your favorite red lipstick with a black cream eyeshadow or gel eyeliner.