Besides the body painting session, I also attended the Hi Def Bridal: Makeup for Today's Bridal Artist seminar by Make Up For Ever makeup artist Damian Castellanos. The pro showed us how to create a sultry smoky eye and shared with us some really great pointers on high def makeup. Keep reading to see Damian's tips!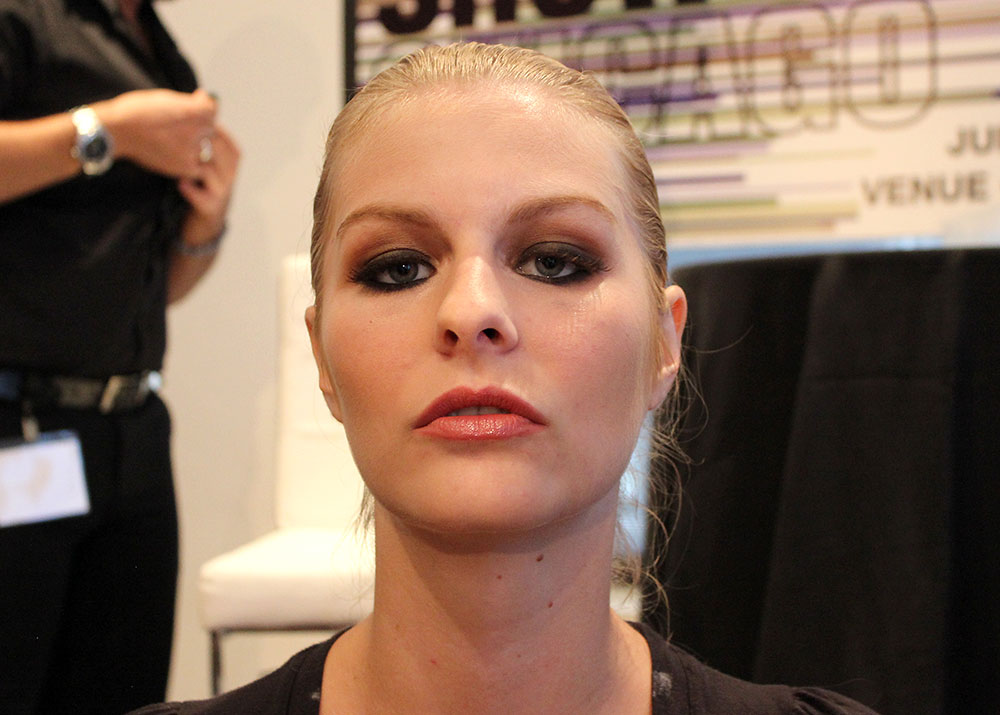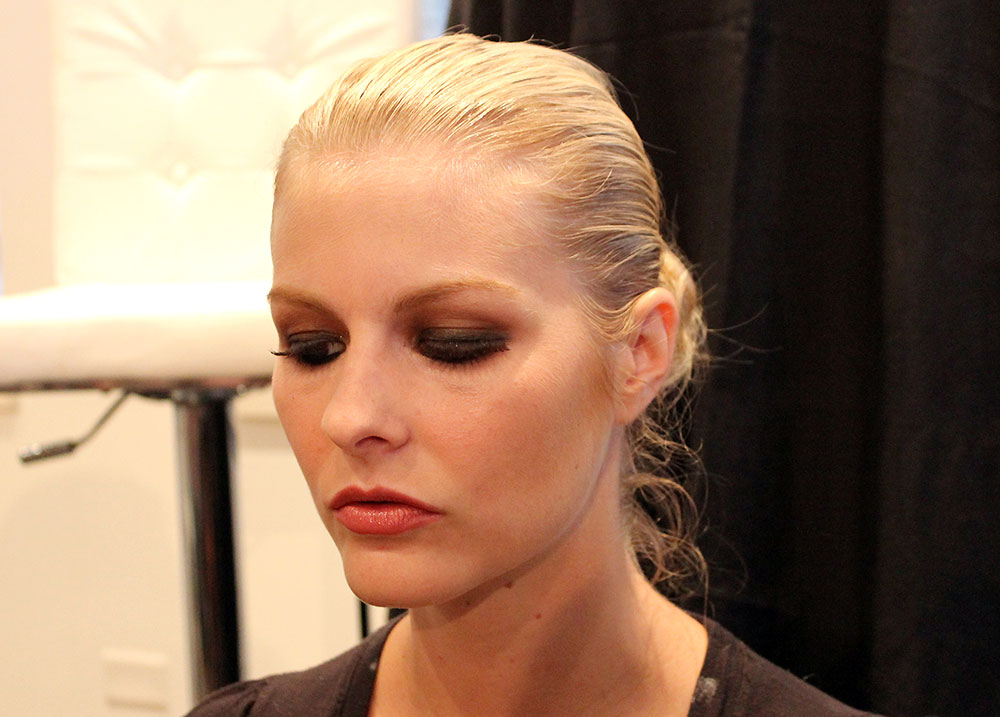 • Facial hair will show up on HD cameras. The best solution is to have the bride get her face threaded before the big day or you can use a Japanese razor for emergencies.
• Minimize the use of glitter and sparkles as they do not show up well on HD camera. Stick to cream formulas when possible.
• The pictures are what stay after the wedding. Always check for texture and symmetry on a HD camera before sending your bride out.
• If you are going to use your fingers, make sure to sanitize your hands. Besides the obvious reason, it will also help get rid of body oils which can interfere with the makeup.
• HD cameras tend to flatten the complexion so remember to create dimension by using multiple colors.
• A pink makeup primer like Make Up For Ever HD Microperfecting Primer in 7 Pink is great for warming up the complexion or to lighten up a sallow or olive complexion.
• While bronzers are great for every day contouring, their red undertones can be intensified in HD. Stick to neutral colors like Make Up For Ever HD Invisible Cover Foundation 177 Cognac.
• Noses (like eyebrows) can be a personal thing and contouring them seldom looks good. Always check with your client before you contour. A great alternative to contouring a wide nose is to highlight it.
• For a flushed-within look, do a heavier application of cream blush under foundation. Make Up For Ever Flash Color in #5 Coral is a great color that will suit most skin tones.
• Waterproof products are designed to adhere to skin. Leave skin bare prior to using them.
• Always sharpen pencils for the creamiest texture.
• Too much black on the eyes can be harsh. Mix in a brown to help the black "melt" into the skin.
• When applying eyeliner, make sure you get super close to the lash line so no white is peeping through.
• To blend eyeshadow, Damian favors a precise brush over a fluffy one. This allows more controlled and specific blending.
• To achieve the most volume on the lips, line starting from the corner to the center. To reduce volume, line from the center to the corner.
• The less mascara the better on HD camera. Unless the client has really thin lashes, just curl them before you apply fake lashes.
• Running Make Up For Ever Brow Seal over the hair is a great way to tame flyaways.