I have always been fascinated by body painting and at The Makeup Show Chicago, I got to check out a super cool session with Inglot makeup artist Hayden Tee on how to use body pigments.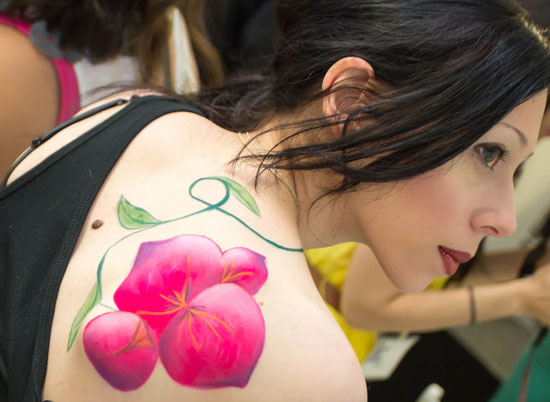 To create the gorgeous orchid on the back of the model, Hayden started by outlining the sketch with a pencil eyeliner (Inglot Soft Precise in 34). Then, he mixed Inglot Body Pigment Powder Matte in 214 with a few drops of Inglot Duraline (a mixing medium which is simply AMAZING!) and carefully painted over the area with a brush. Once the paint dried off, Hayden added details with various shades of Inglot eyeshadows.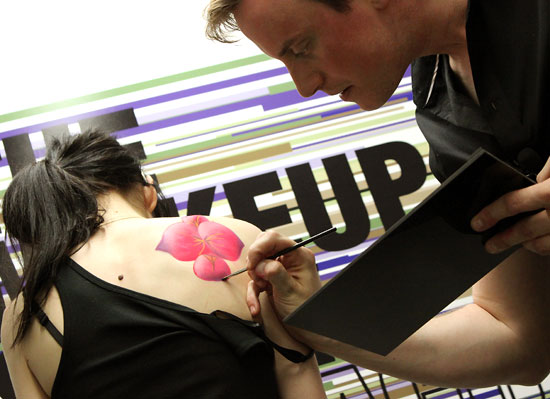 As for the intense metallic lip below, Hayden once again mixed the pigment with Duraline before painting it onto the lips directly with a small brush and finishing with lip liner.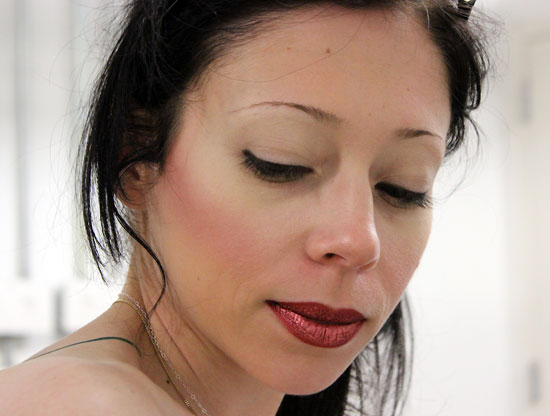 Extra Tips On Body Painting
• For the smoothest canvas, Hayden recommended exfoliating the night before and moisturizing two hours prior to the application.
• The body paint mixture can dry up in just minutes so make sure you work fast and only mix the product when you need it.
• Pigments normally dry matte. If your lips are dry, you can always add a dab of gloss on top.
Seeing Hayden's work REALLY got me wanting to play with my MAC pigments (must do that this week!) Have you tried body painting?
Images: Credits to Jeremy Yang.