Now that you guys have a better understanding of the different kinds of foundations, let's look at how you can choose a foundation that is right for you.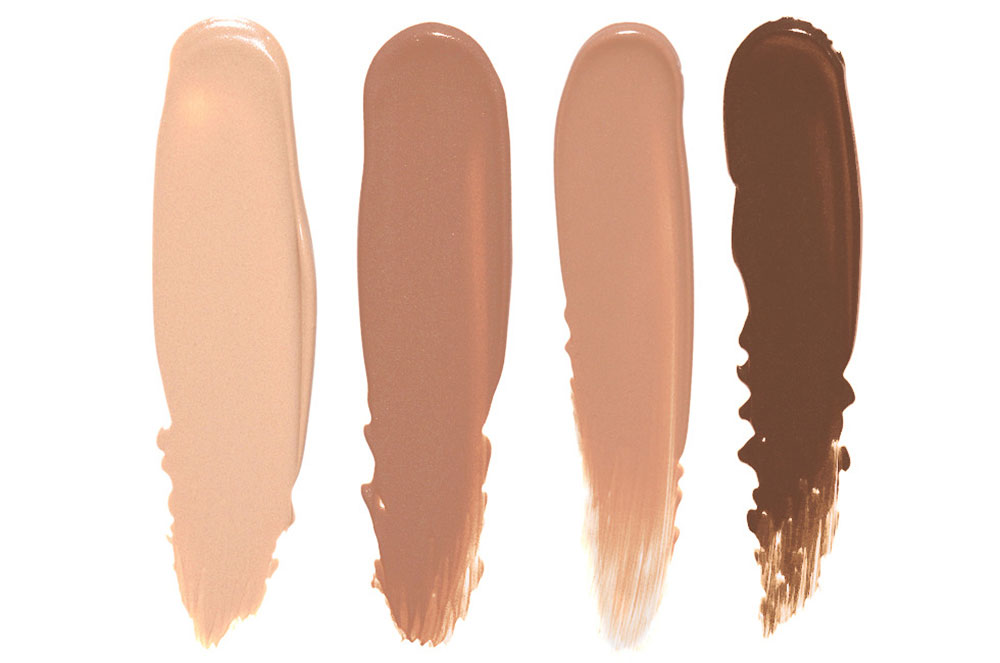 First, focus on your
skin type
. If you have:
Dry Skin
– Look for something that is hydrating like liquid and cream formulas. Stay away from anything with alcohol or words like "mattifying" or "anti-shine".
Normal Skin
– You are in luck because any formula will work for you.
Combination Skin
– Liquid, cream, cream to powder formulas are your best bet.
Oily/Acne-prone Skin
– Go with something that is water-based or oil-free. Liquid, powder and mineral foundations are all good choices.
Sensitive Skin
– Avoid anything heavily scented. Try a liquid, cream or mineral foundation.
Mature Skin
– Like those with dry skin, you want something that is moisturizing and possibly with light-reflecting particles to blur away fine lines and perk up the complexion. I like liquid and cream foundations best on mature skin.
Next it's time to pick
the right shade
.
• One of the biggest mistakes people make is testing the foundation on the back of their hands. The color of your hand bears no resemblance to that on your face so make sure you
ALWAYS test along the jawline
. Apply 2-3 different shades of the foundation along your jawline then blend onto the neck. You have found a good match if the color disappears completely into your skin. Make sure you also check under natural daylight.
• Another common mistake is picking a foundation that is too light or too pink. You should always pick a color that is
as close to your skintone as possible
. If you have to pick between a lighter or darker color, err on the dark side.
Note: The above suggestions are based solely on my personal experience. Different people have different skin types, so what works on other people may not necessarily work for you. Sometimes, it does take trial and error to find the perfect foundation but if you keep trying different products, you WILL get a better idea of what works for you.