Spring is the best time to whip out those bright colors that were kept hidden in the drawers after the long cold winter and turquoise is my all-time favorite. While turquoise looks best against darker skin tones and can really make brown eyes pop, it will look good on lighter eyes and skin as well. Just make sure you pick one that has a metallic or satiny finish. Matte turquoise can look dated.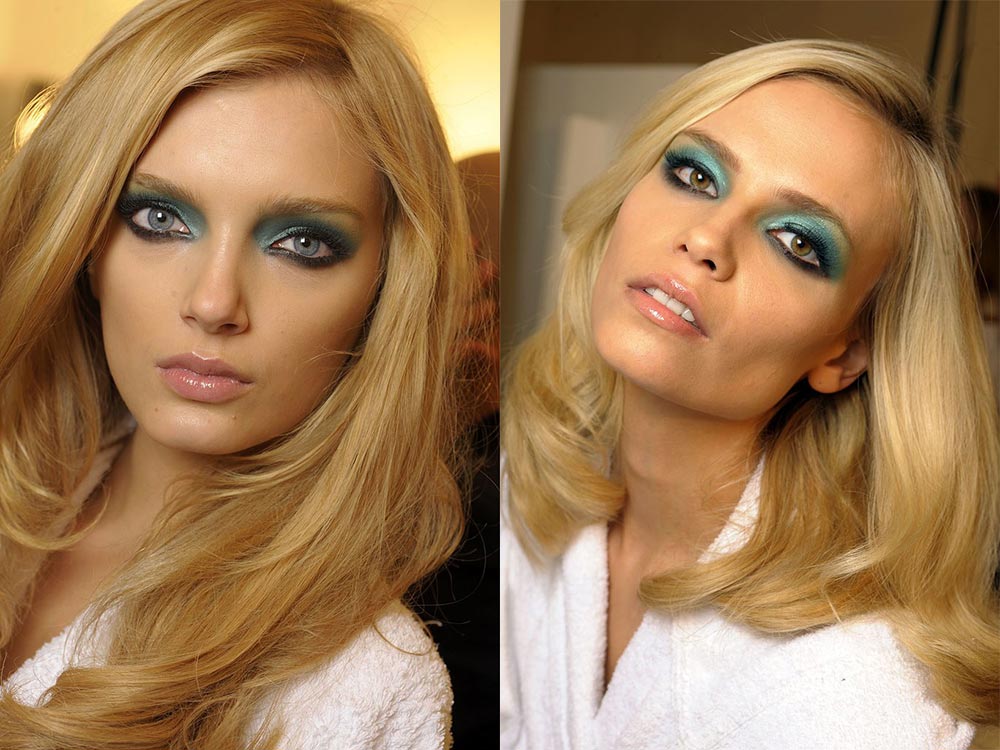 At Gucci S/S 2009 above, lead makeup artist Pat McGrath did a bold look with a rich metallic turquoise eyeshadow on the lid blended past the crease, a light green as a highlighter, lots of eyeliner and false lashes. She also highlighted the models' cheekbones and cupid's bow and added a soft pink lipgloss on the lips.
At Max Mara S/S 2009, models strutted in bronzed skin with eyebrows that were colored with a matte turquoise color.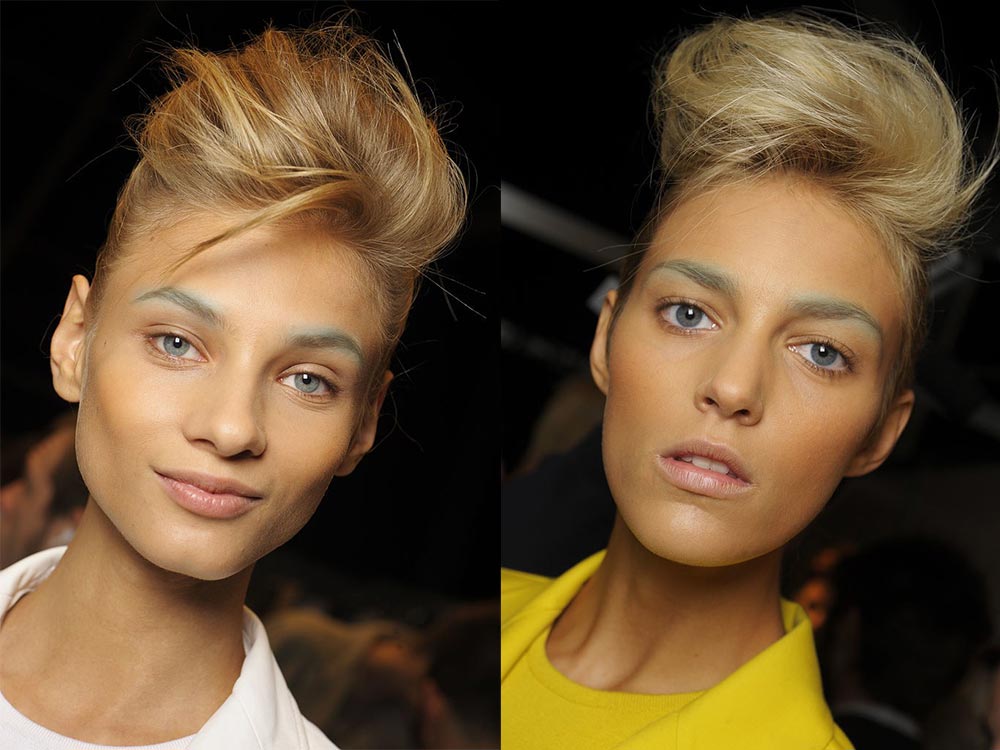 At Emanuel Ungaro S/S 2007, turquoise was applied closely to the upper lashline with a warm gold hue on the crease blended towards the temples and a violet on the lower eye.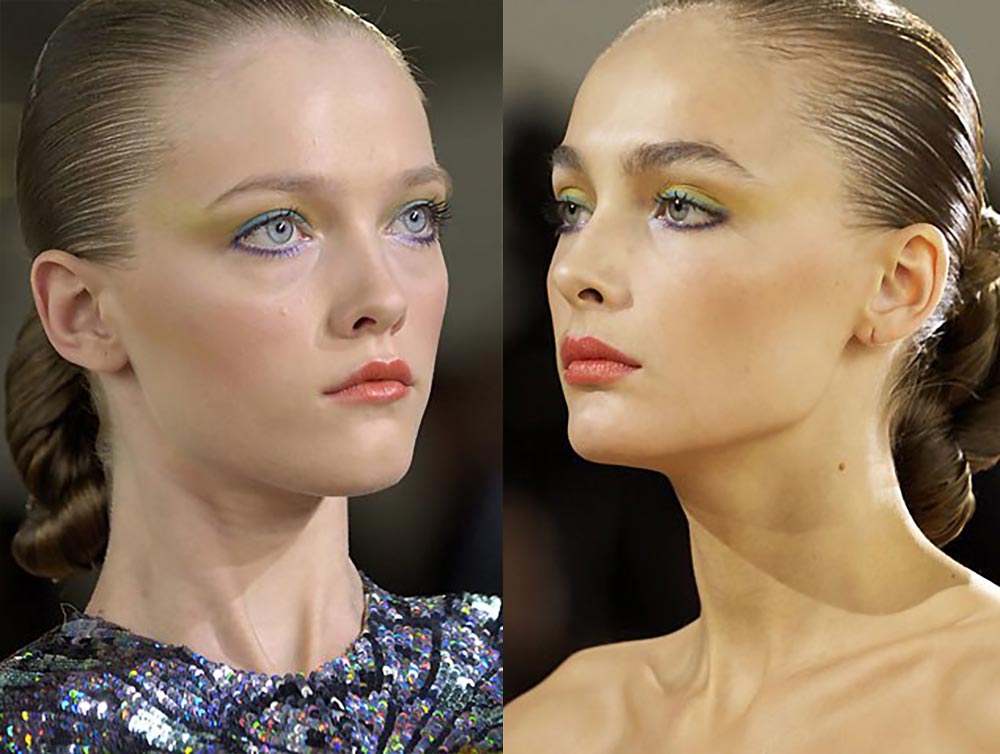 At Karl Lagerfeld Spring 2007, models were sent on the runway with a creamy turquoise around the eyes paired with graphic black eyeliner and barely-there lips.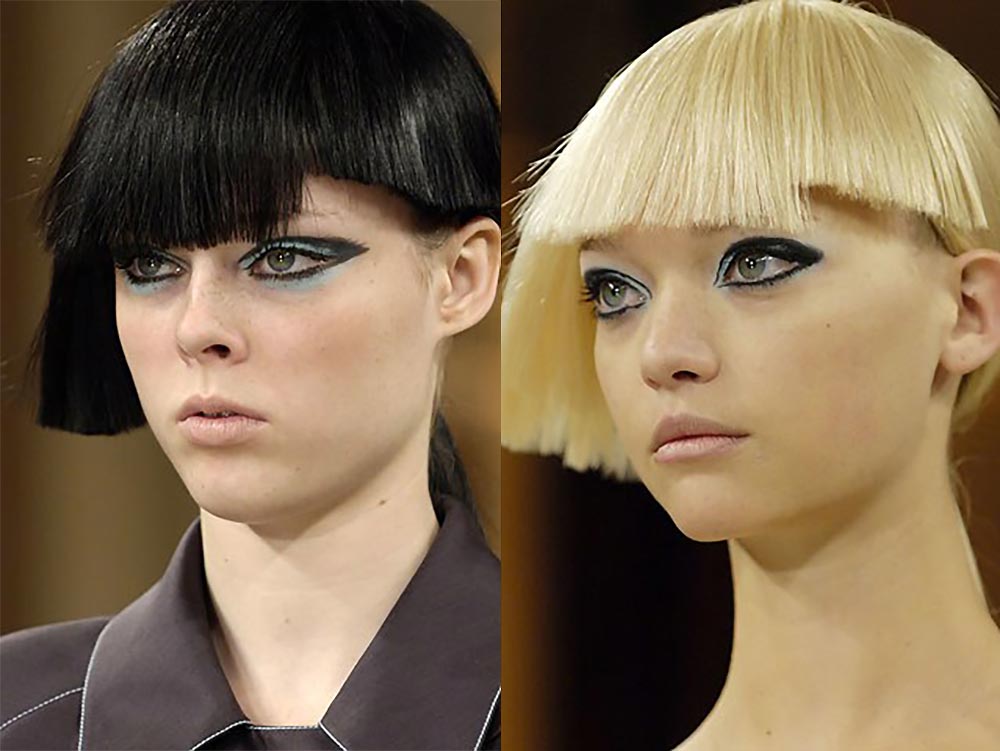 Below is a FOTD I did inspired by the Gucci show.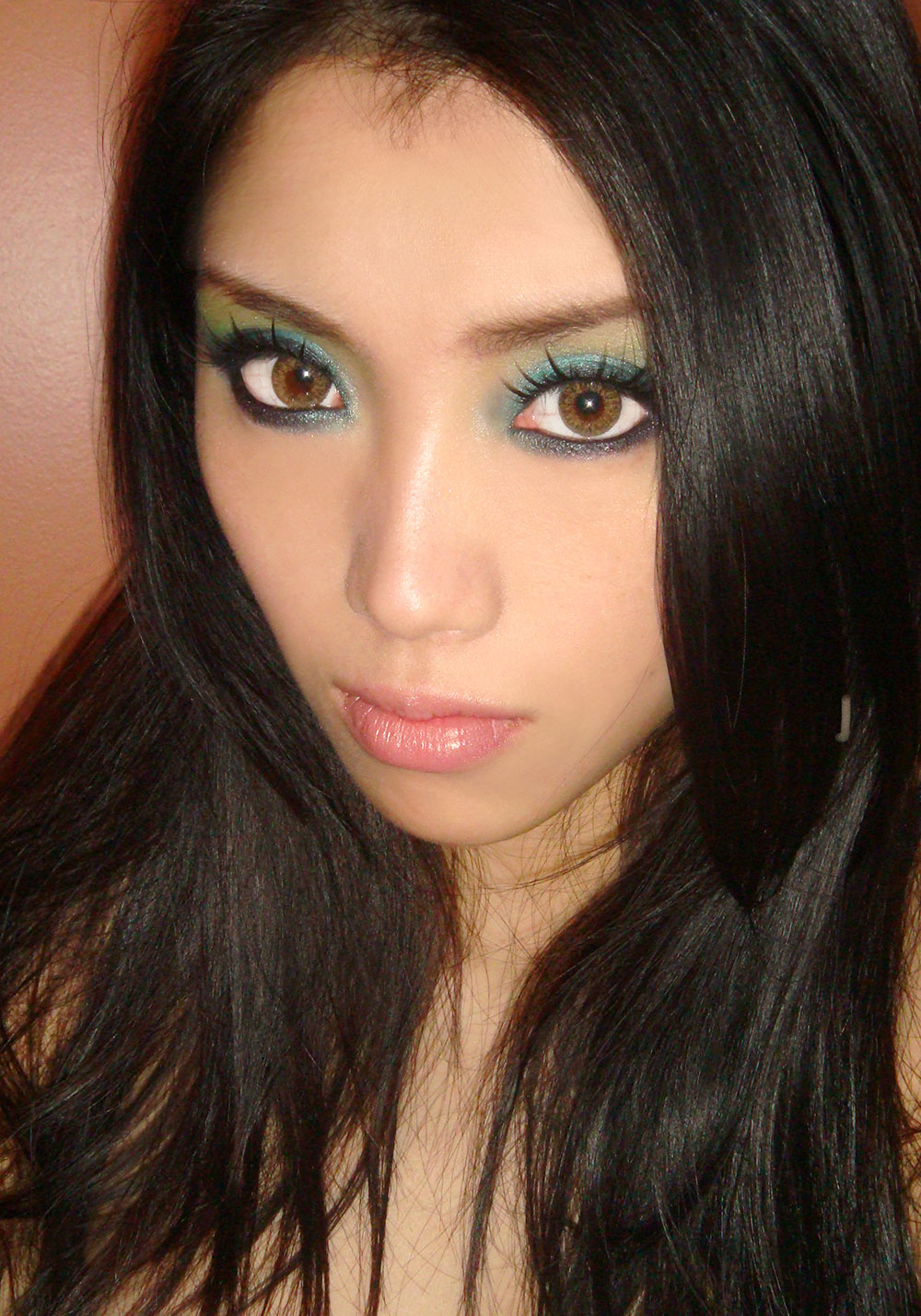 Products Used
• Skinfood Mushroom Multi-Care BB cream in #2
• MAC Select Coverup Concealer in NC30 under the eyes
• Jane Magical Mushroom eyeshadow to fill in eyebrows
• MAC Aquadisiac eyeshadow on eyelid
• MAC Waternymph eyeshadow on eyelid and blended up onto crease
• MAC Swimming eyeshadow to highlight
• Jane Clubbing eyeshadow on outer corner, crease and to line
• Ipum False Lashes on top
• MAC Marquise D' Lipstick
Images: VOGUE