A Kabuki Brush is a makeup brush that usually comes in a dome shape with a short, flat-bottomed handle that can sit upright on your desk.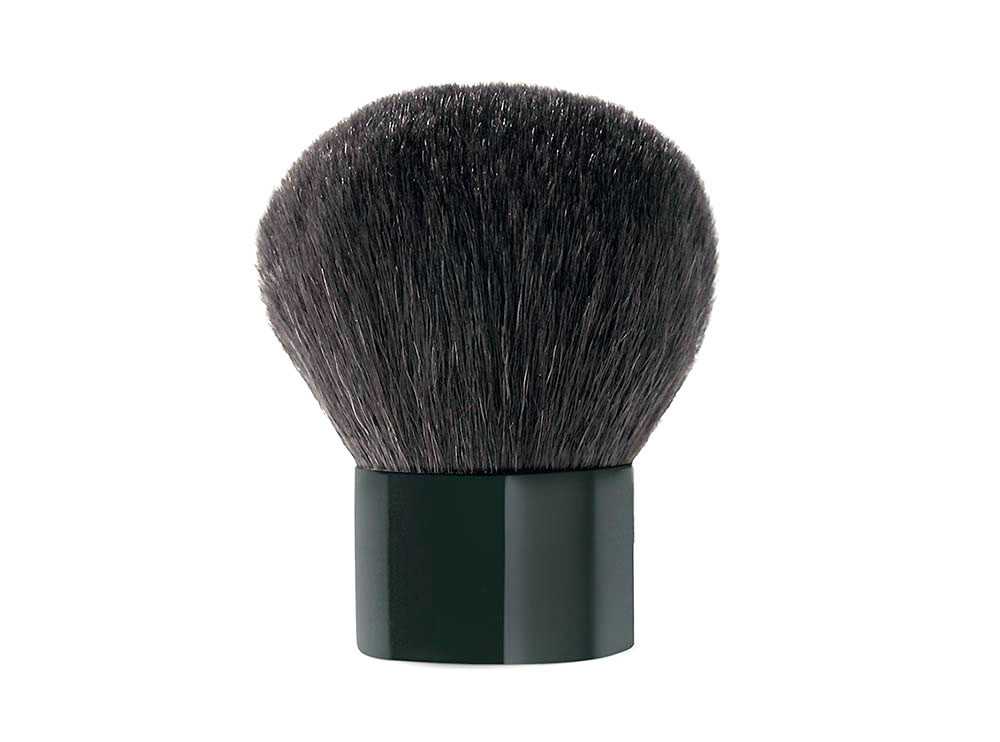 Kabukis can be used to apply loose powder, pressed powder, bronzer, blush and mineral foundation. They are perfect as an all-over duster or just to apply blush to the apple of your cheeks. The key is to use small circular motions to buff the product into your skin.
My favorite is
Cat Cosmetics Kabuki Brush
. The brush is made of Super Euro goat hair and is densely-packed, uber soft and very well-anchored. It is great for buffing and deposits the color evenly, making the powder literally undetectable! It also comes in a black faux leather case that is oh-so-cute! Right now they are doing a promotion for only $30 until the end of the month. Definitely go grab yourself one of these! You will *love* it!