Earlier today, Bobbi Brown threw her first ever LIVE Q+A on Twitter where she shared with us her beauty must-haves, makeup techniques, upcoming spring trends and more. If you missed it, check out the recap below!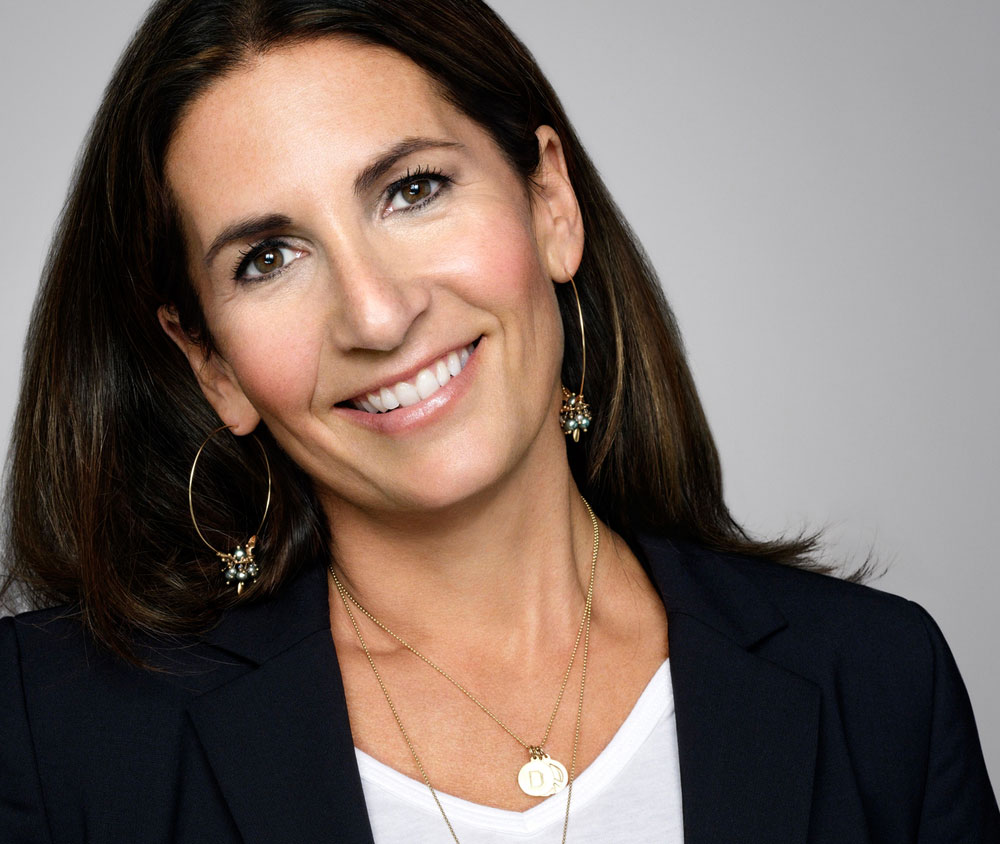 Question
: What is the one beauty product that you MUST carry with you wherever you go?
Bobbi: I always carry a customizable palette – you never know if you'll need a little concealer or blush.
Question
: I have blue eyes, pale skin and dark brown hair. What colour eyeshadow would you recommend?
Bobbi: Try cool tones like greys and steel colors to complement complexion. Even try dark blue liner to enhance the color of your eyes.
Question
: What do you like to apply first – eye makeup or foundation?
Bobbi: Foundation.
Question
: Can you recommend a blush for red lipstick with bluish undertones?
Bobbi: Try pale pink blush.
Question
: Should my eyebrows match or be slightly darker or lighter than my hair color?
Bobbi: Depends if you're blonde or brunette, if brunette should be same color as your hair or a touch lighter. For blondes darker.
Question
: Would like to know some of your best shades for pale skin and dark hair.
Bobbi: One really pretty look is to match a red lip with black liner, mascara and a lightly flushed cheek.
Question
: What's the best way to hide dark circles?
Bobbi: Pink or peach corrector first with a skin tone correct concealer on top.
Question
: What is the product you are most proud of from your collection?
Bobbi: Corrector/concealer because it helps women to look less tired (hard question, it's like asking me which son I like best)
Question
: What's the secret beauty indulgence you could never give up?
Bobbi: My weekly manicure from Roza and my Extra Moisturizing Balm.
Question
: What is your favourite way to apply foundation? Brush, sponge, fingers, or something else?
Bobbi: I like to apply on myself with my fingers, but when doing someone else's makeup, I use a foundation brush.
Question
: For brown almond shaped eyes, would you still line them in black or something maybe less harsh colored?
Bobbi: I have almond eyes and I use black all the time. On days when I want something softer, I use Espresso (black/brown hybrid).
Question
: What recommendations do you have for women of color in choosing the right foundation?
Bobbi: The same recommendation I have for all women. The color of your foundation has to match your skin exactly. Swipe on side of your face and forehead – the shade should disappear and pick a formula that's right for your skin too.
Question
: Which eyeshadow colors look best on olive skin?
Bobbi: Almost all shades work – I like browns, plums and purples.
Question
: With dry cold weather, my undereye area is patchy and my creamy concealer is not going on as smoothly – what should I do?
Bobbi: Try hydrating the undereye area at night and hydrate from within during the day. You can also apply a dab of eye cream to the area before applying your concealer to help it go on smoothly.
Question
:What's the best eye shadow and eye liner colors for gray (not blue, not green) eyes to really make them pop?
Bobbi: Slate is the perfect color because it's not as dark as black, but it really brings out the depth of your eyes.
Question
: Love a nude lip. How can I keep it looking fresh for spring?
Bobbi: A nude lip is good for all seasons. Look for a lip shade that matches your natural lip color to keep it looking fresh.
Question
: What make up should be paired with wine/dark red/burgundy lipstick?
Bobbi: Try a soft eye, maybe a little bit of liner and mascara but keep the attention on your lips.
Question
: How can I get my cream blush to last? I don't like using powder because it ages me.
Bobbi: Cream blush is not meant to last. Either wear a gel blush or apply cream on top of a powder blush which should do the trick.
Question
: What is your favorite new Bobbi Brown product/technique/color for spring?
Bobbi: It's all about color for spring, pretty corals and nectars. A smudged purple or violet is also pretty.
Question
: What are some good tips for Asian eyes?
Bobbi: Definitely define brows. Keep eyeliner thick enough so that you can see when you open your eyes. Line only on top and use light to medium shadow on the lid.
Question
: What's the best way to apply mascara for the prettiest lashes?
Bobbi: In layers. Start underneath the lashes and gently roll up. I like to apply two to three coats.
Question
: What are your beauty predictions for 2010? What will be the hot new look (esp for brown skinned beauties) in this year?
Bobbi: Look for pops of color in corals, apricots and oranges (which look great on deep skin).
Question
: What product does Bobbi take on the plane or use to hydrate while traveling?
Bobbi: Extra Face Balm, Face Oil, celery and water.
Question
: What are the "must-haves" for both skin and make-up if ur on a budget?
Bobbi: Look for double duty products like Tinted Moisturizer w/SPF, Pot Rouge for Lips and Cheeks and a mascara and eyeliner.
Question
: What type of eye shadow brushes should you use to get a great smokey eye?
Bobbi: Eye Shader brush on the whole lid, Eye Shadow brush for medium color, Eye Liner for a strong line and use Eye Shadow/Smudge brush to blend in the outer corner.
Question
: What is the most common mistake celebrities make with their makeup and how do you fix it?
Bobbi: Some celebrities go too hard with their makeup which doesn't look good under harsh lights or bright sun. Also the makeup can take away from their natural beauty.
Follow
@AskBobbiBrown
on twitter!