Ever since I found out I was pregnant, studying ingredient labels no longer became an option. And after an insane amount of Googling and reluctantly retiring some of my favorites for a new lineup of products, I have compiled a list of ingredients to watch out for and a few tried-and-tested products that are safe for moms-to-be.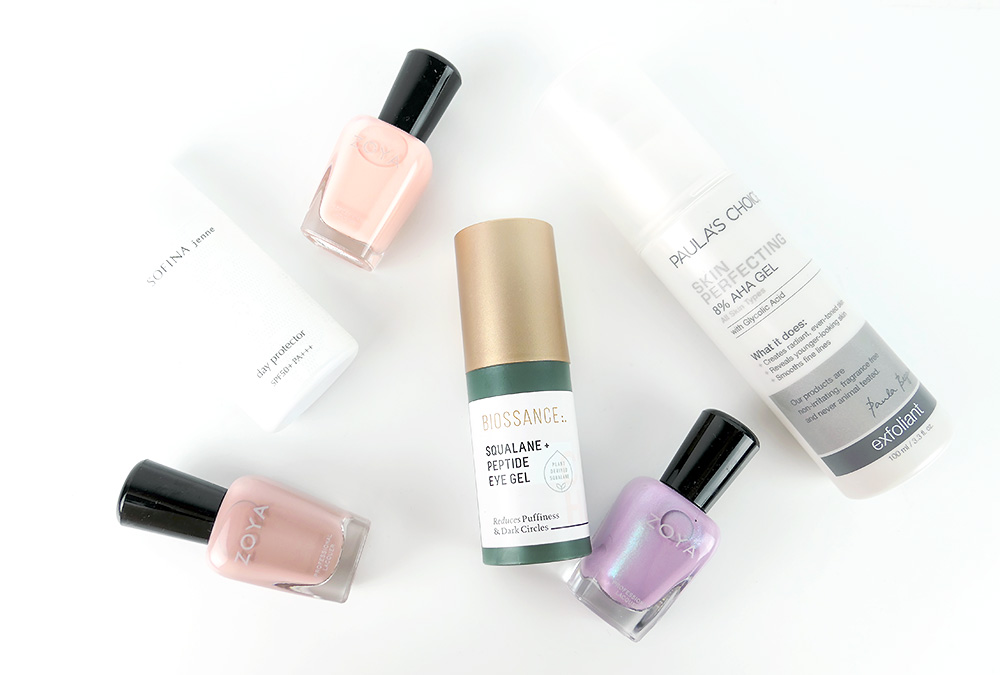 • Get physical. Chemical sunscreens contain ingredients like Oxybenzone that can interfere with hormones and cause developmental problems in unborn babies. Instead, look for physical ingredients like Titanium Dioxide or Zinc Oxide, which reflect UV rays and do not penetrate the skin.
My pick: Sofina Jenne Day Protector SPF 50+ PA+++
• Exfoliate wisely. Steer clear of Beta Hydroxy Acids like Salicylic Acid and Benzoyl Peroxide, which can cause birth defects and various pregnancy complications. Stick with Alpha Hydroxy Acids like Glycolic Acid or Lactic Acid.
My pick:
Paula's Choice Skin Perfecting 8% AHA Gel Exfoliant
• Go Paraben and Phthalate-free. Commonly found in skincare and makeup products, parabens and phthalates are linked to hormone disruption and DNA damage.
My pick:
Biossance Squalane + Peptide Eye Gel
• Known to trigger contractions, certain essential oils can cause bleeding and increase blood pressure and should be avoided, especially during the first trimester. Consult with your doctor before use.
• While moms may be tempted to reach for
skin-lightening products
that contain Hydroquinone to treat melasma, aka "pregnancy mask", its high absorption rate makes it a big no-no during pregnancy. To fight pigmentation problems while pregnant, stay out of the sun and wear a physical suncreen with at least SPF 30 religiously.
• Retinoids, a derivative of vitamin A often found in anti-aging products, can lead to birth defects. Avoid both prescription (Renova, Retin-A, Differin, Tazorac and generic tretinoin) and over-the-counter products (Retinol and Retinyl Palmitate) at all costs.
• Being pregnant does not mean you have to give up your manis and pedis. Stick to polishes that are 3-free (free of Dibutyl Phthalate, Toluene and Formaldehyde) and make sure to paint your nails in a well-ventilated area.
My pick: Zoya Nail Polish
What are some of YOUR favorite pregnant-friendly beauty products?
Disclosure: The products mentioned were purchased by us. The entry may also contain an affiliate link, which gives us a small commission if you purchase the items. Please see our Disclosure for more information on our posting policy.