The Make Up For Ever Make Up Bag Remix Tour Bus finally made a stop in the Chicago area today! I had been stoked about the event for MONTHS and am so glad I had so much fun! I was given a 30-minute makeover session by Ohio-based Education and Artistry Executive Kelly Bretcher, who not only had 10 years of experience in the makeup industry but was also super nice and so pretty! Keep reading to see my makeover and a few exclusive tips from Kelly!


Kelly started by prepping my skin with
Make Up For Ever HD Elixir
. She pressed the product directly into my skin using her fingers tips (a must according to Kelly) then mixed in a bit of HD Microperfecting Primer in #2 Mauve to help brighten my skin. Next, she wetted the new
Make Up For Ever Foundation Kabuki Brush
with water and swirled it directly onto my favorite powder foundation, Make Up For Ever Pro Finish Multi-Use Powder Foundation in #117, until the surface of the powder got wet and the powder was evenly distributed onto the bristles. Using horizontal swipes, she applied the powder onto my cheeks, forehead, nose and chin.
To cover up the blemishes on my forehead, she suggested Make Up For Ever Full Cover Concealer in #Ivory 6, which she applied with a brush. Kelly said the Full Cover Concealer was originally invented by MUFE creator Dany Sanz for burnt victims, making its long-wearing formula perfect for blemishes and pigmentation. As for undereye circles, Kelly preferred the more moisturizing Make Up For Ever HD Invisible Cover Concealer instead. She applied a peachy color (#350 Apricot Beige) to the inner eye where I had the most darkness before topping the entire under eye area with #325 Natural Beige.
To contour, Kelly lightly swiped
Make Up For Ever Mat Bronze in #20
along my cheekbones and around the hairline. Then, she tapped Make Up For Ever Microfinish Blush in #6 Quickie, a salmon pink color, sparingly just a little higher than my cheeks (one of the hottest ways to wear blush this season!) and highlighted the top of my cheeks with
Make Up For EverCompact Shine On in #5
.
To add sparkles to my eyes, Kelly used a flat synthetic brush and applied Make Up For Ever Aqua Cream in #18 Purple, a gorgeous lilac color that she too was wearing. Then, using a smaller brush, she darkened the outer corner and crease with Make Up For Ever Matte Eyeshadow in Espresso #166, a dark greyish brown color and blended off the edges. Kelly pointed out that you should ALWAYS place color with one brush, then blend out with a clean one. Since I already had on black eyeliner (MAC Fluidline in Blacktrack), false lashes (Ardell #116) and my eyebrows filled in (Senna Form-A-Brow Eyebrow Stencil Kit in Neutral), Kelly finished the eyes by adding Make Up For Ever HD Invisible Cover Concealer in #310 Pink Porcelain on the browbone as a highlighter (a trick recommended by celebrity makeup artist Jake Bailey as well).
Finally, the lips. Using
Make Up For EverAqua Lip Waterproof Lipliner Pencil in Nude Beige #1C
, Kelly started in the center of my upper lip, creating a bow before moving to the bottom lip and outer corners. Then, she connected the outer corner to the center and did the same on the bottom. Next, she added Make Up For Ever Rouge Artist Natural in #N34 Candy Pink and topped with Make Up For Ever Lab Shine Lip Gloss Diamond Collection in #D14 to finish.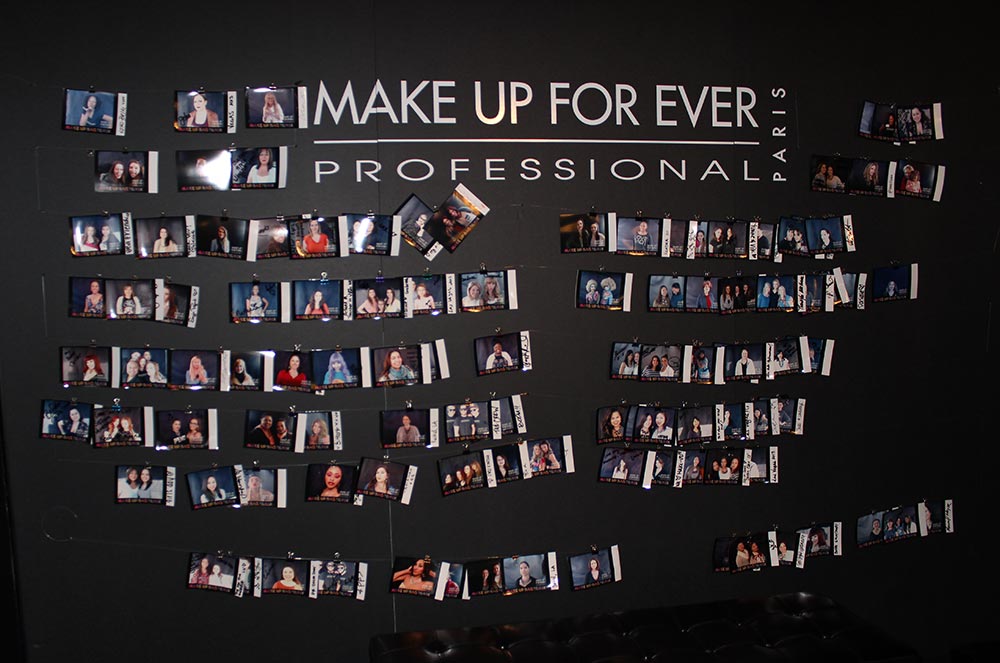 Here is another picture of the look I took after I got home. Everything held up really well after 5-6 hours, except for the lip gloss, which had faded completely.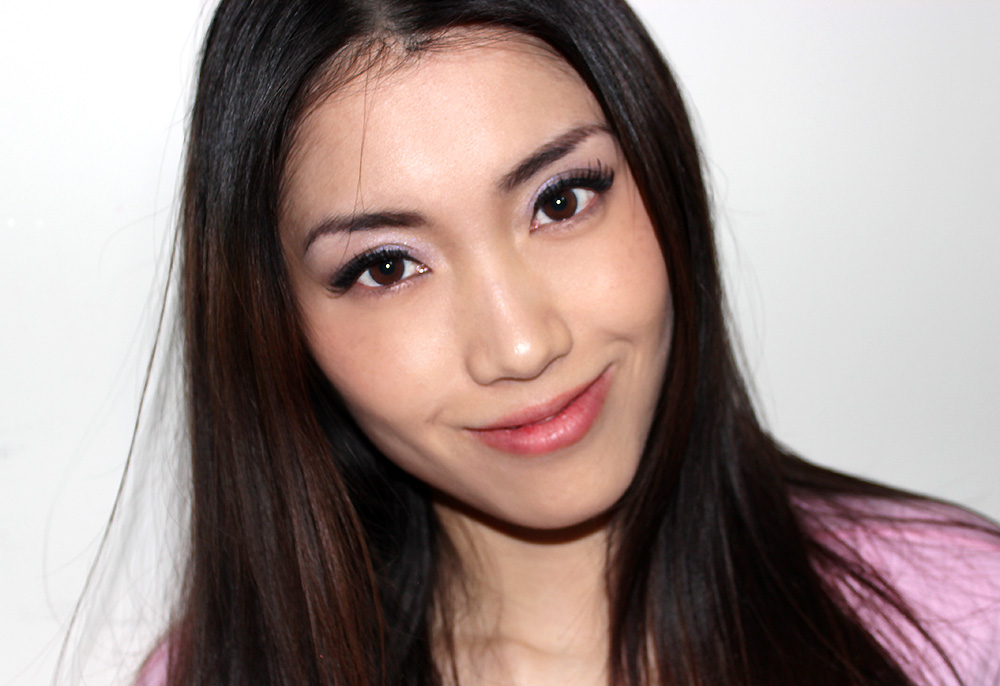 Did I go home with any goodies? YOU BET! I picked up the MUFE x Christina Ricci Makeup Bag, Pro Finish in #117 (
the #118 I reviewed
was too dark and yellow for my NC30 skin) and the HD Invisible Cover Concealers in #325 and #350. Can't wait to learn more from the MUFE team again at The Makeup Show in Chicago this June!
Missed out on the makeovers today? Don't worry, the MUFE team will still be at Old Orchard, Skokie tomorrow from 11am to 7pm and making one last stop at Toronto, Canada on April 13th and 14th. Make sure you check out www.facebook.com/MAKEUPFOREVERUSA for more details!