It's official – NARS Satin Lip Pencil is now my must-have lip pencil and a daily staple! Find out why after the jump!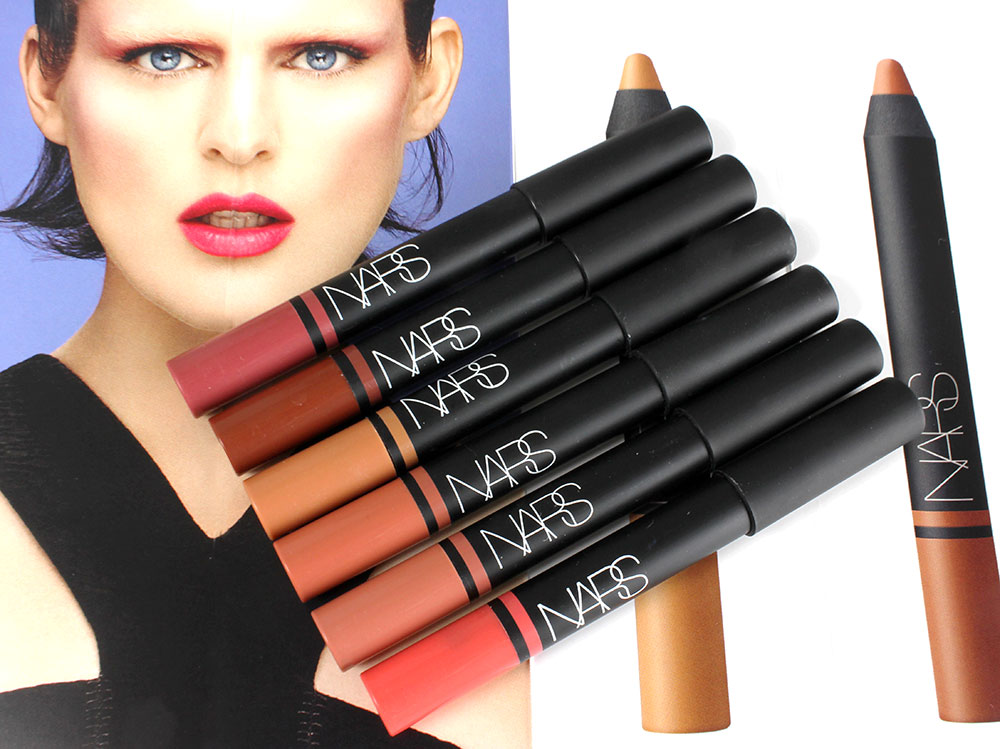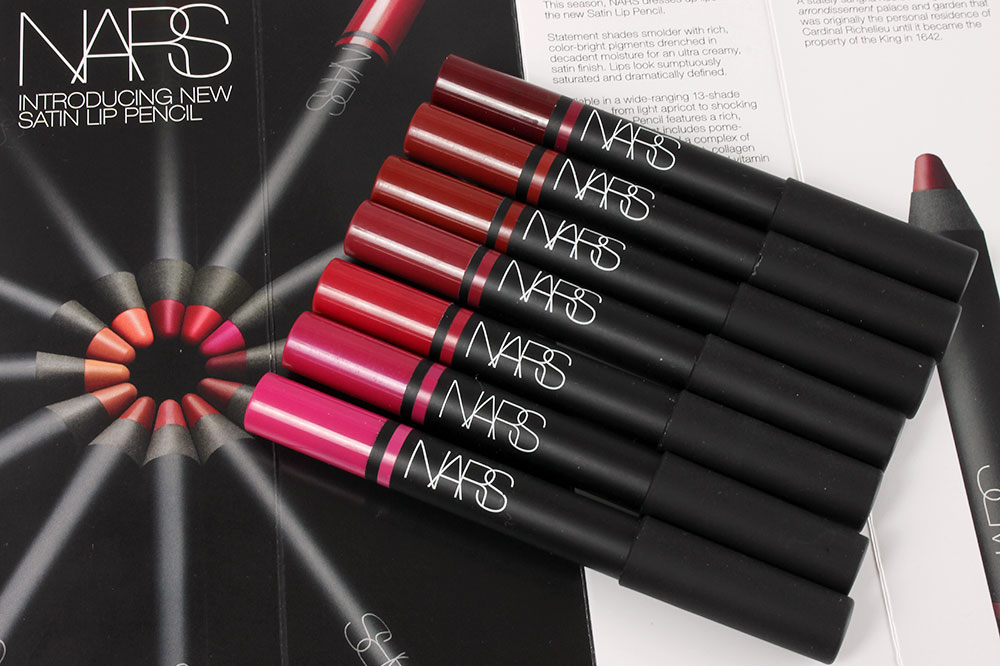 Like the NARS Velvet Matte Lip Pencils and NARS Velvet Gloss Lip Pencils, the Satin Lip Pencils come in a portable pencil design that makes application super easy and perfect for on the go! All you have to do is line then fill in completely.
There are a total of 13 colors, including light nudes, bright pinks and wearable reds. Each was named after a park or garden that moved creator Franocis Nars.
Rikugien is a light rosy pink that was inspired by the scenic Toyko park constructed between 1695 and 1702 by samurai Yanagisawa Yoshiyasu.
Het Loo is a "cognac" and named after the richly decorated baroque garden in Apeldoorn, Netherlands. It is the only brown shade in the collection.
Floralies is a light, yellow apricot that reminded me of NARS Film Star Pure Matte Lipstick from the Andy Warhol Edie Gift Set. It was named after the Montreal garden that was created for the 1980 International Floralies competition.
Isola Bella is a great nude beige with peachy undertones, in honor of the Palazzor Borromeo and its 19th century-era garden in north Italy.
Biscayne Park is a lighter version of Isola Bella and named after the National Park in Southern Florida, US.
Loohi is the only coral in the collection. It is a neon coral (possibly the loudest out of the bunch) and inspired by the serene Mughal-designed Lodhi Gardens in India.
Yu is a gorgeous shocking pink from a Shanghai-based Chinese garden in the Ming Dynasty.
Jardin Des Plantes came from a botanical garden on the bank of the Seine in Paris. The color is a blue-based fuchsia that is just a tad less vibrant than Yu and similar to NARS 413 BLKR Velvet Matte Lip Pencil. It is also an exclusive to NARS boutiques and narscosmetics.
Luxembourg is a vivid watermelon named after the second-largest water park in Paris. It is darker than both Yu and Jardin Des Plantes and has more red undertones.
Hyde Park is a cardinal red and named after one of the largest parks in good old London town.
Majella is a bright red named for the botanical garden in Via Colle della Madonna, Italy.
Golshan is a reddish wine and inspired by a Persian garden in Fars Province, Iran. It is darker than Hyde Park and similar to Majella, only with more brown undertones.
Palais Royal is a deep sangria color inspired by Paris' first arrondissement palace and garden.
The pencils glided on smoothly just like the Velvet Gloss Lip Pencil but with much more pigmentation. Thanks to the pomegranate fruit extract and a complex of phospholipids, yeast extract, collagen prepeptides, hyaluronic acid and vitamin E, they did not feel the slightest drying, which is no doubt one of the most important factors for me when choosing a lip product (I still mourn the fact that Velvet Matte Pencils are pretty but too dry for my lips!)
The wear too was great! Not only did the colors stayed on intact even after I ran water over them, they left behind a stained look that lasted for HOURS.
Onto more pics and swatches!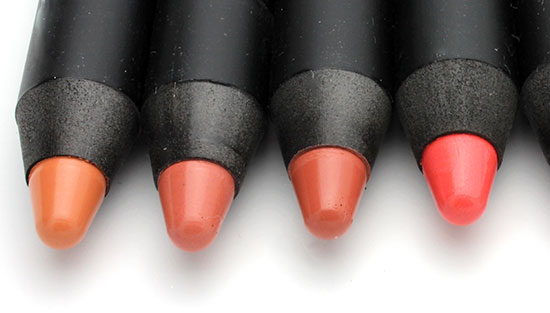 Floralies, Biscayne Park, Isola Bella and Lodhi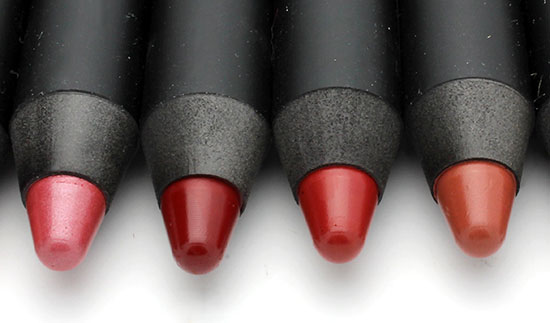 Rikugien, Majella, Hyde Park and Het Loo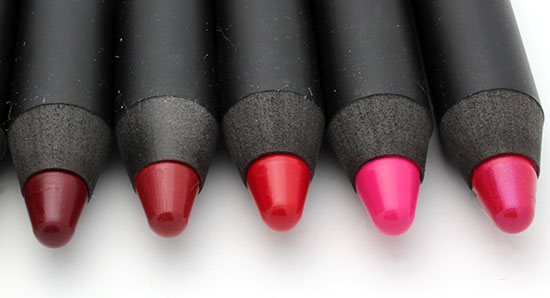 Palasi Royal, Golshan, Luxembourg, Yu and Jardin Des Plantes
NARS Satin Lip Pencil is now available at narscosmetics.com and Sephora for $25.
Disclosure: This review includes products that were provided by the manufacturer/PR firm for consideration only. It may also contain an affiliate link, which gives us a small commission if you purchase the items. Please see our Disclosure for more information.