Earlier this month, I showed you the gorgeous Lunasol Vivid Clear Eyes Eyeshadow Palette in 05 Pink Beige Collection I got from Hong Kong in my Spring 2013 Beauty Favorites. Now you have the full review with swatches and more pics as promised!


Before I start, here's a little info for those who are not familiar with
Lunasol
. It is a Japanese brand founded in the late 90s and owned by Kanebo. Focusing on creating "radiant and lustrous" skin texture and dimensions through "light and shadow", the brand started with base makeup and eventually branched out to color makeup and skincare.
The
Vivid Clear Eyes Eyeshadow Palette
is a new product for
Spring 2013
. It comes in Lunasol's signature copperish compact and measures 3 inches by 2 3/8 inches. On the inside is a mirror on top and four eyeshadow pans along with two double-ended applicators on the bottom.
There are a total of 5 Vivid Clear Eyes Eyeshadow Palettes available in the Spring collection and the one I picked up,
05 Pink Beige Collection
, features the following colors:
Top left
is a shimmery white gold.
MAC Solar White
is almost identical.
Top right
is a shimmery champagne that reminds me of my favorite
MAC Pollen Eyeshadow
and a warm golden brown similar to MAC Woodwinked.
Bottom left
is a shimmery peachy nude with gold overspray. MAC Say, Yeah is similar.
Bottom right
is a shimmery chocolate brown with gold overspray.
Inspired by butterflies, the colors were all gorgeous and complemented each other perfectly. You can easily use them to a neutral eye that would work for the day or smoky it up for night.
What really blew me away though, was the quality. From my past experiences, most Japanese eyeshadows (and I have used TONS since the 90s), while super pretty to look at, tend to apply sheerer than American brands with lots of shimmer/glitter. The Lunasol shadows, however, were different. They glided on like butter with excellent color payoff and zero fallout despite the high shimmer.
The wear was also great! Even without my must-have NARS Pro-Prime Smudge Proof Eyeshadow Base underneath, the shadows held up very nicely without creasing or fading the whole day.
If only the palette was cheaper (I paid HK$440 which is roughly US$57 for it) and available in the US, I think I would have gotten all the colors!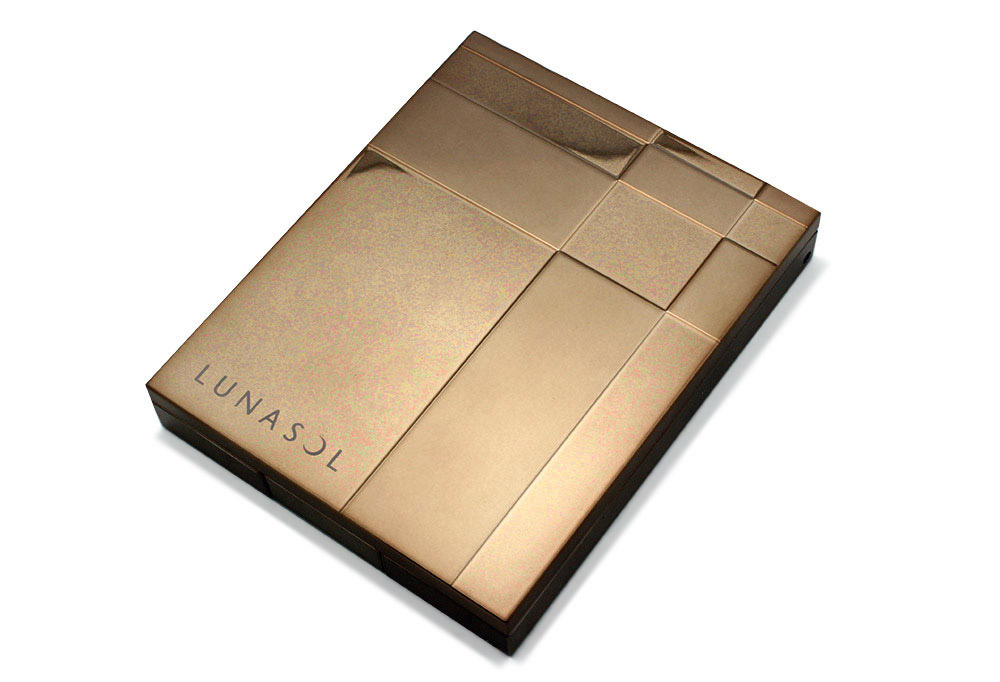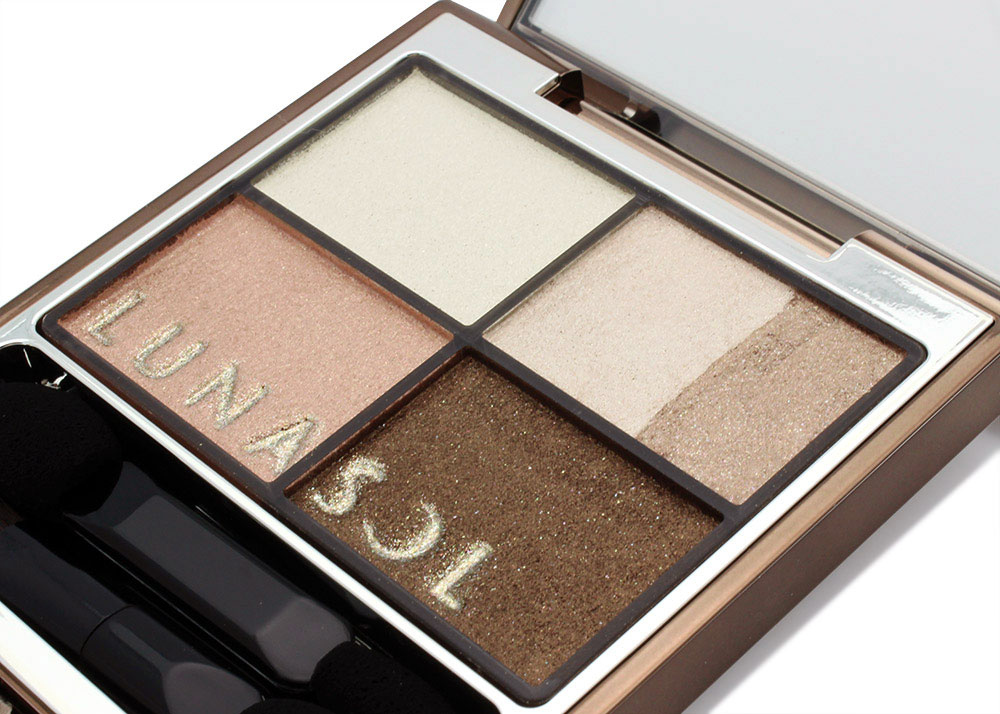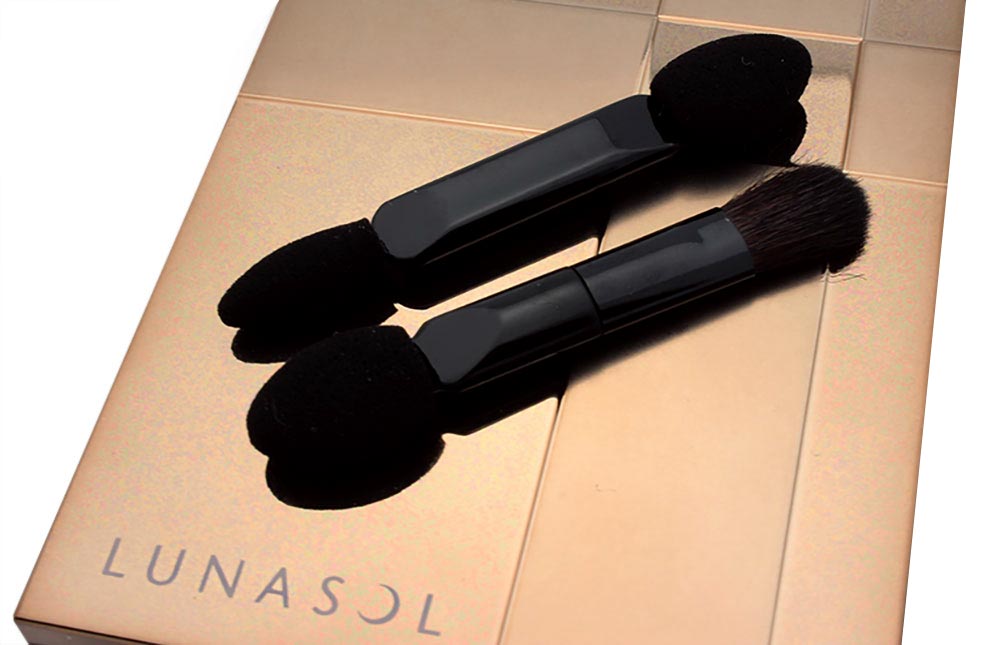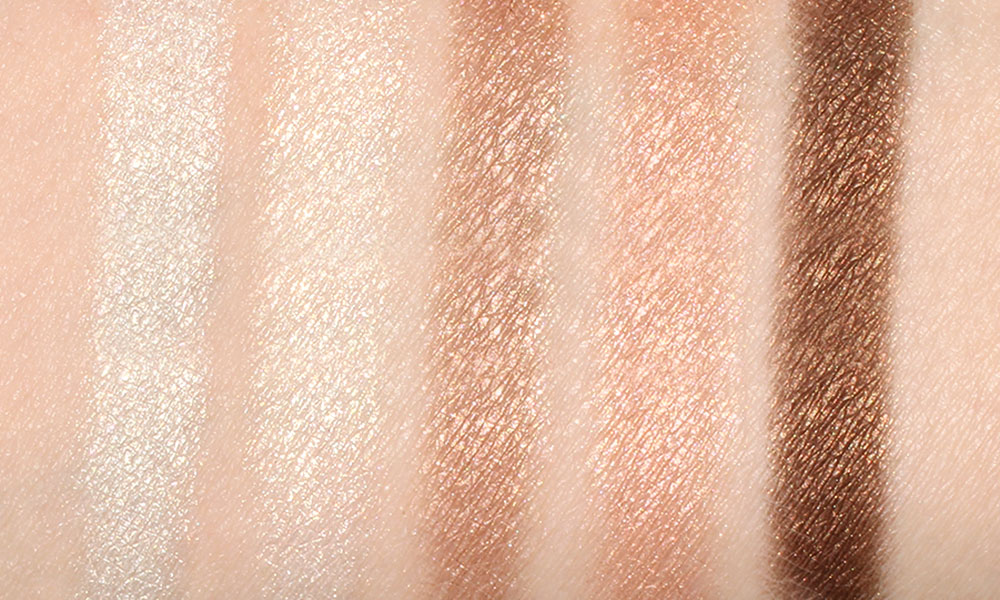 Disclosure: This review includes product that was purchased by us. It may also contain an affiliate link, which gives us a small commission if you purchase the item. Please see our Disclosure for more information.