First, MAC brings us Mineralize Charged Water Cleanser, then following suit is NARS with its new Makeup Removing Water. Cleansing water, a staple for many in Europe and Asia, has officially made its way to the US!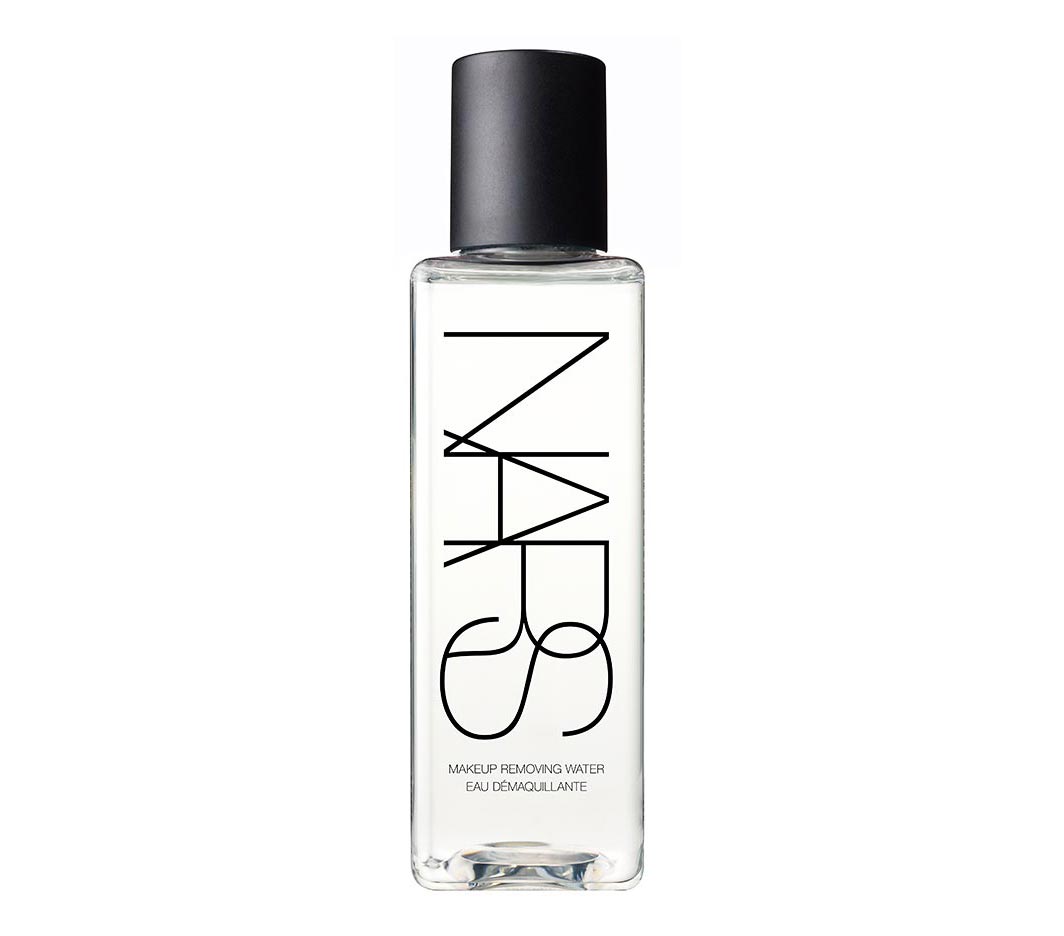 With a soap-free, oil-free and alcohol-free formula, NARS Makeup Removing Water contains cucumber, chamomile and hyaluronic acid to sweep away makeup, hydrate, soothe and tone the skin. It is also non-comedogenic, fragrance-free, dermatologist and ophthalmologist tested so it is suitable even for the most sensitive skin.
The product comes in a clear plastic bottle with a drip hole. All you have to do is pour it directly onto a cotton pad, smooth over the face and voila! Any makeup (except waterproof formulas) will come right off and no rubbing or rinsing is necessary. The skin is left soft, clean and moisturized with irritation or greasy residue, which makes it perfect for every day and especially for those who are "too lazy" to take off their makeup.
Another huge plus is the price. MAC Mineralize Charged Water Cleanser retails $23 for 100 ml but you get twice as much product (200 ml) with NARS for just $28. Now is that a bargain or what?
Are you a fan of cleansing waters? What are your favorites? Have you tried NARS?
NARS Makeup Removing Water is available at narscosmetics.com for $28.
Disclosure: This review includes products that were provided by the manufacturer/PR firm for consideration only. It may also contain an affiliate link, which gives us a small commission if you purchase the item. Please see our Disclosure for more information.