After my first batch of OCC Lip Tar Swatches, I decided to let the artist in me come out and play. Following the basics of color theory, I used the primary colors – NSFW (primary red), Yellow Iron Oxide (mustard yellow) and RX (primary cyan blue) – along with Feathered (white), to create my very own shades. To start off, here are swatches of just RX and Yellow Iron Oxide as requested by you guys: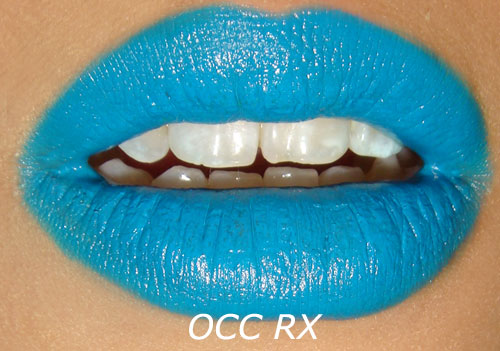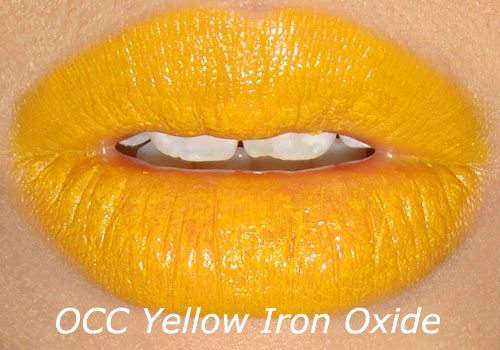 Since OCC Lip Tars are uber opaque as I mentioned in my
review
, I had to use 3 times as much of the white to lighten the color to make it more wearable. RX also seemed to stain my lips, skin and even teeth (yikes!) so using a brush for application and an oil-based remover is highly recommended.
What's your favorite shade?
OCC Lip Tar is available at
Sephora
for $16.
Disclosure: This review contains products that were purchased by us. It may also contain an affiliate link, which gives us a small commission if you purchase the items. Please see our Disclosure for more information on our posting policy.