If you are looking for a mascara that will deliver volume with zero clumping, check out the new Estee Lauder Sumptuous Extreme Lash Multiplying Volume Mascara!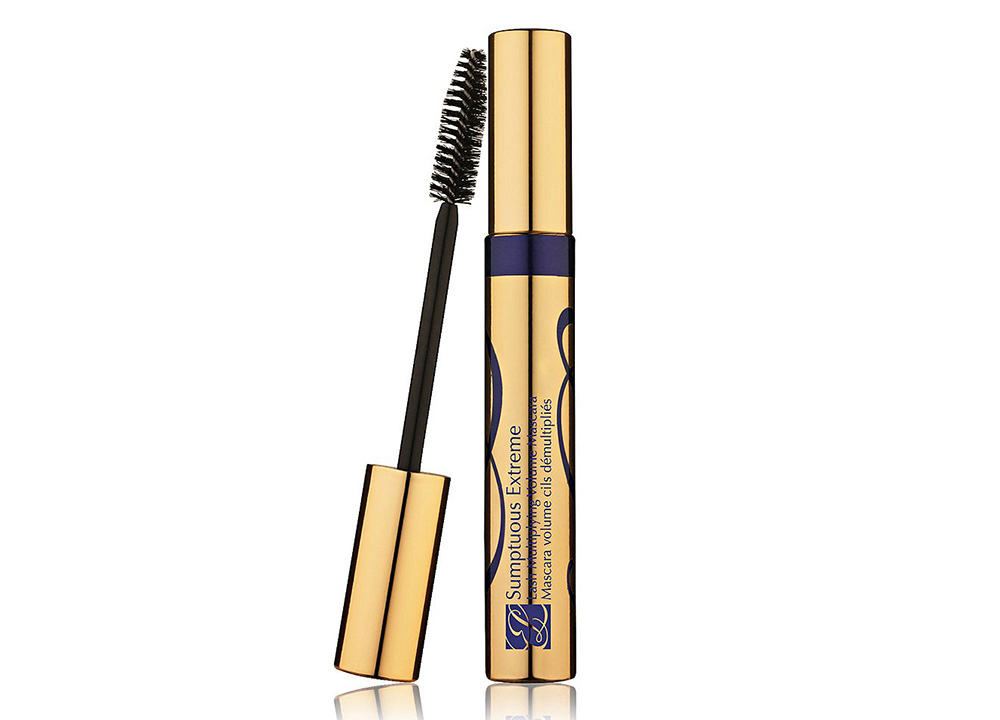 Utilizing a mousse-like Extreme Bold Volume Formula that contains gels, polymers, waxes and pigments, the mascara comes with a new blend of hybrid powders, spherical Silica, plates of Mica and Tri-blend Multiplying Fibers (Hollow Tube Fiber, Solid Rod Fiber and Micro-Locking Fiber) to fill in lashes and magnify them without clumping or weighing them down.
Color selection-wise, there are 4 shades – Extreme Black, Extreme Brown, Extreme Indigo and Extreme Violet. Extreme Black is your regular black while Extreme Indigo is a muted denim blue that shows up black with just a tinge of blue.
When I first pulled out the wand from the tube, I was a little intimidated by the size of the Extreme BrushComber. It was a LOT bigger than what I would normally prefer yet surprisingly, it reached both my upper and lower lashes without smearing at all.
With a single coat, my lashes became instantly fuller, longer and darker – in a natural way. But if I want a more dramatic effect, I could easily apply 4-5 coats and still it would not clump or drag my lashes down.
The Lash-Advancing Vitamin Complex, which contains Vitamin B5 and Rosemary to condition and protect, also kept my lashes soft and never dry or brittle. Some mascaras dry out my lashes so badly they fall off when I remove them but I have yet to see that happen with this.
I also did not experience any flaking, smudging, budging after 15 hours yet the mascara washes off easily with warm water and remover.
Estee Lauder Sumptuous Extreme Lash Multiplying Volume Mascara is now available at all Estee Lauder counters and
Disclosure
for more information.