Don't want to fork out $51 for Guerlain's Meteorites Powder? Check out Presciptives Winter Reflections All-Over Highlighter ($35)from the latest Aglow Holiday 2008 collection.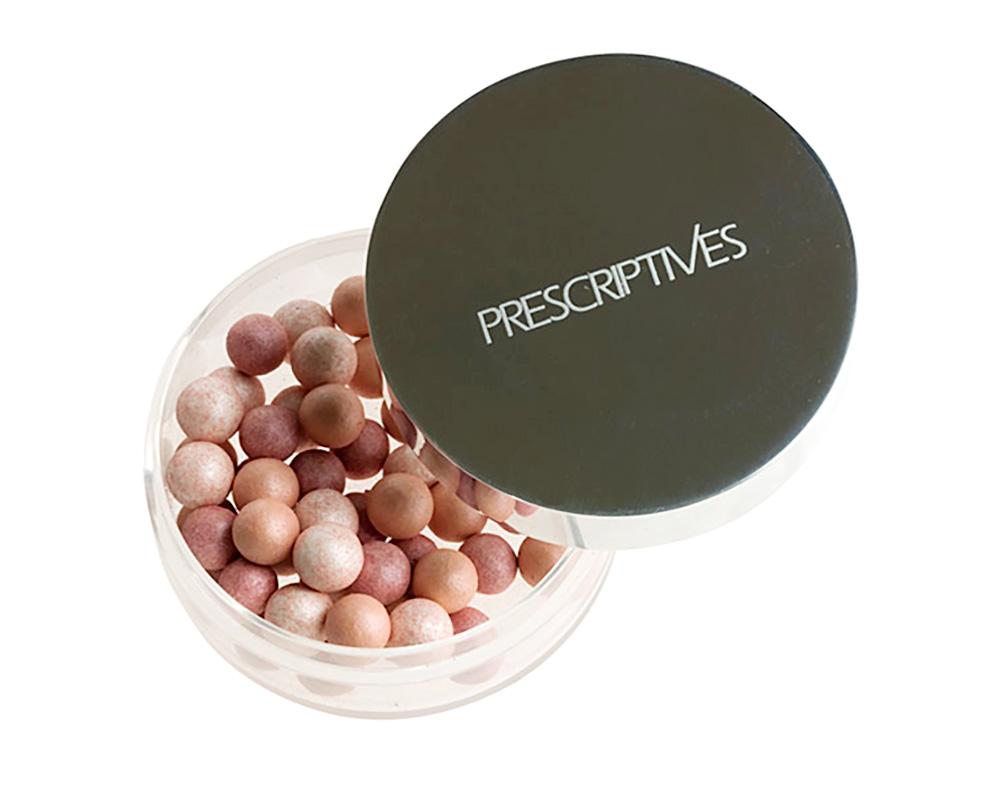 The All-Over Highlighter comes in a container about the size of my palm and contains different-sized powder pearls in medium pink, golden peach and white. Not only are the little balls pretty to look at but they contain uber fine shimmer to create an all-over glow that is so pretty without looking over the top.
I love using the pink ones on the cheeks as a blush and the white and golden peach ones down my nose as a highlighter. Alternatively, I swirl my brush over all of them and apply all over for a subtle, glowy look.
Unlike the Meteorites, these powder pearls are highly pigmented so remember to tap off excess and apply sparingly.
Disclosure: This review includes product that was provided by the manufacturer/PR firm for consideration only. It may also contain an affiliate link, which gives us a small commission if you purchase the item. Please see our Disclosure for more information on our posting policy.