As you all know, I ADORE Victoria Beckham's winged-out eyeliner paired with pink lips in the March 2010 issue of Glamour magazine. So I finally picked up a copy over the weekend and did a similar look. Read on to find out what was used on her and what I used to dupe the look!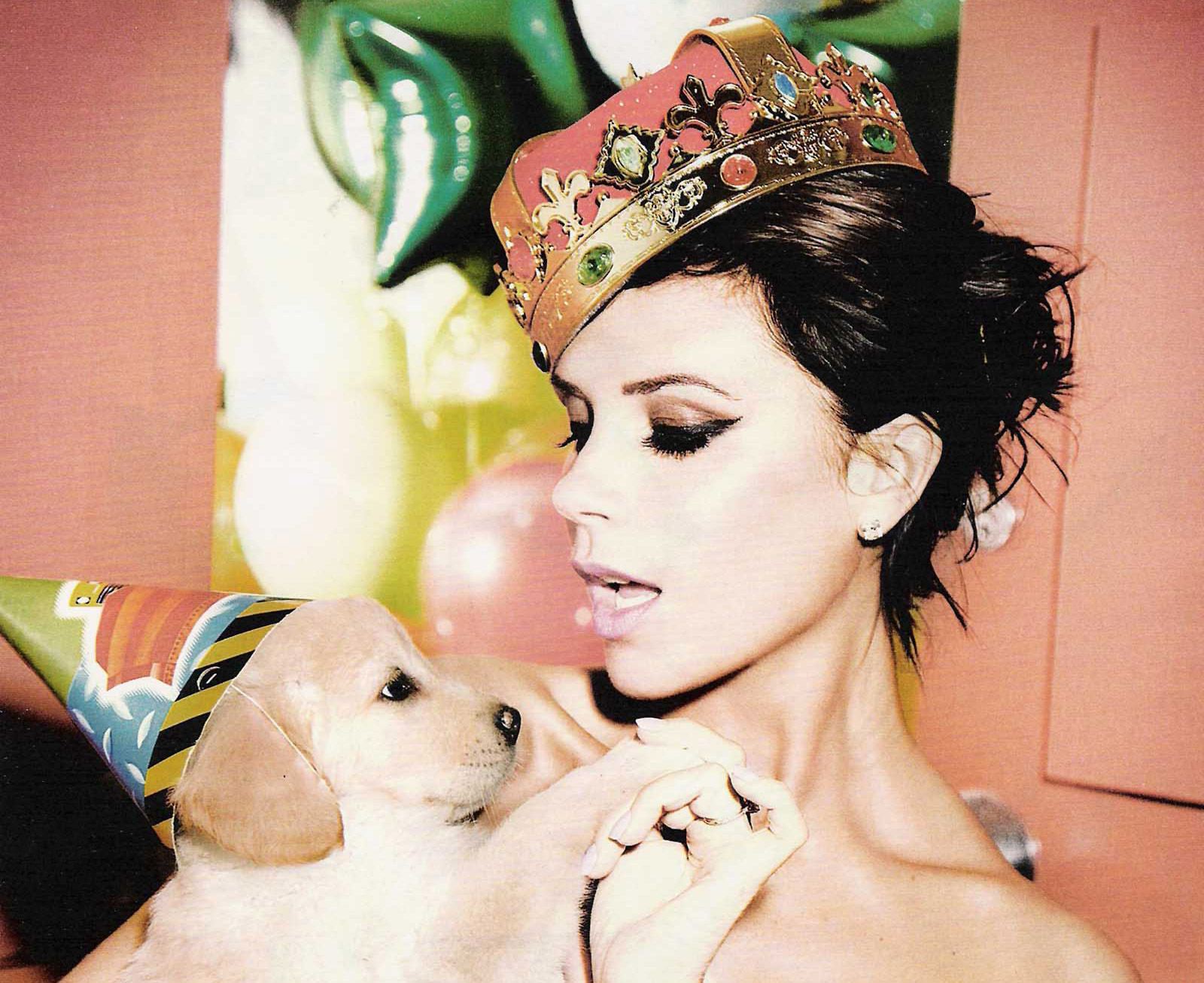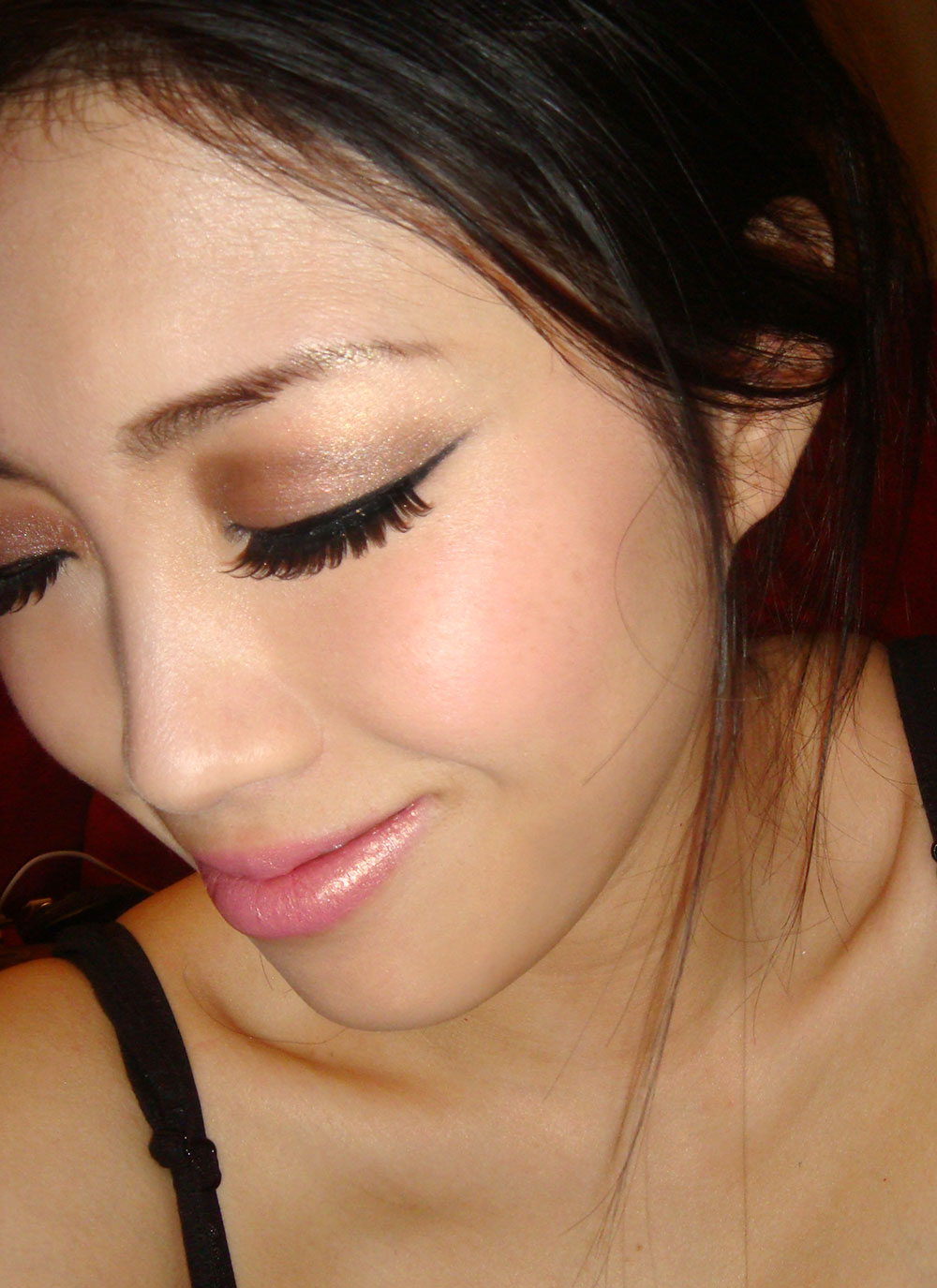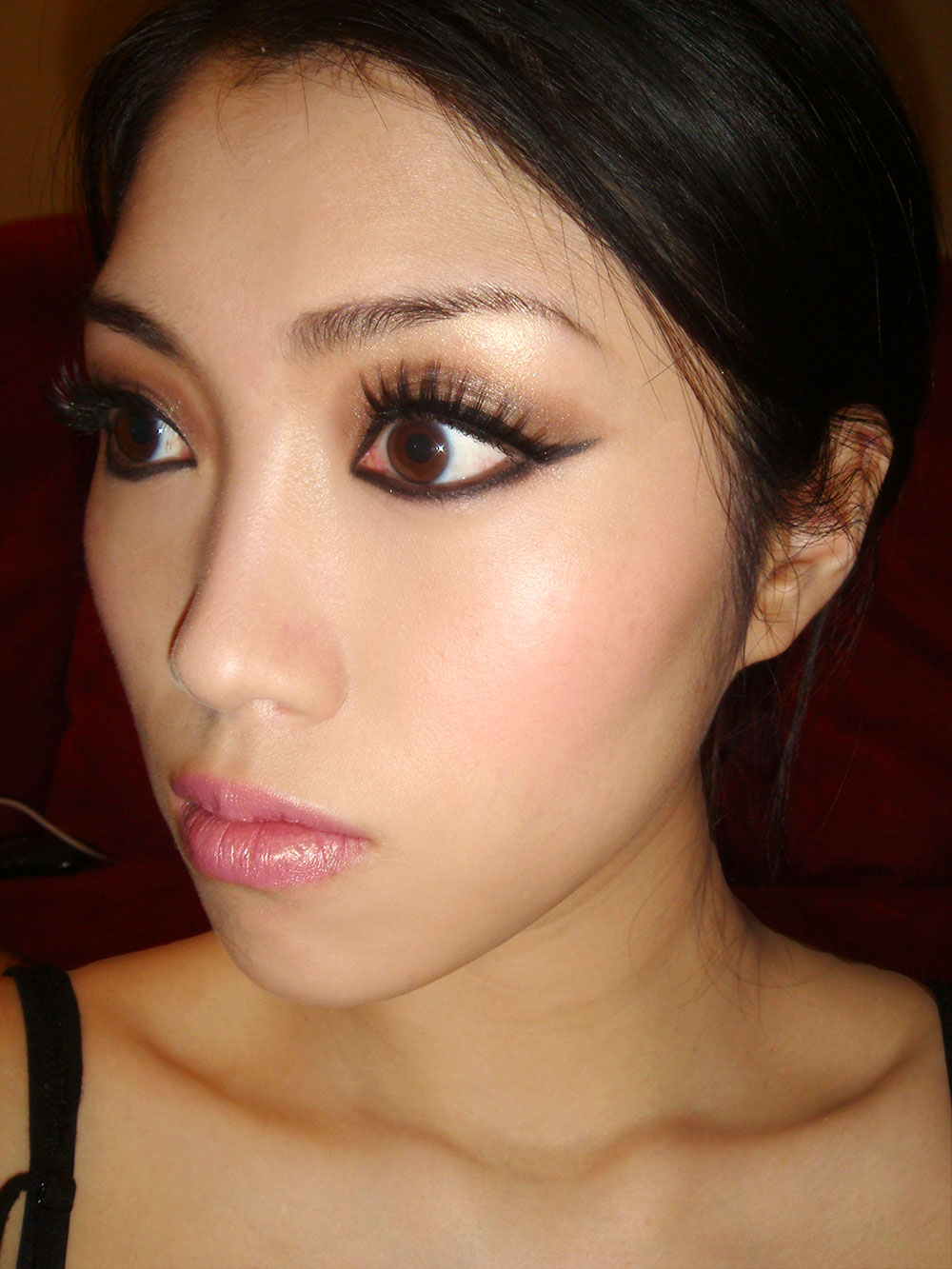 For her shoot, makeup artist Fulvia Farolfi used Teint Innocence Compact Makeup SPF10, Automatic Liquid Liner in Black and Rouge Coco Hydrating Creme Lip Colour in Rose Comete – all from Chanel – on Victoria. Here is what I used instead:
• Chanel Pro Lumiere Professional Finish Makeup SPF15 in Limpide 10
• Stila Espresso Eyeshadow to fill in eyebrows
• NARS Ashes to Ashes Single Eyeshadow
• Jill Stuart Illuminance Eyes in Layered Gem
• B Never Too Busy to Be Beautiful Eyeshadow in Bethlehem
• MAC Penultimate Eye Liner in Rapidblack
• Makeup For Life Lashes in Diva
• MAC Cremeblend Blush in So Sweet, So Easy
• MAC Shape and Sculpt Powder in Accentuate Sculpt
• MAC Fabby Lipstick on lips
Step by Step How To
1. Even out the skin with Chanel foundation.
2. Using MAC 266 Small Angle Brush, fill in eyebrows with Stila Espresso.
3. Apply NARS Ashes to Ashes on the eyelid. Layer with the dark brown color from Jill Stuart Illuminance Eyes Palette.
4. Highlight the browbone with B Never Too Busy to Be Beautiful Bethlehem.
5. Line the eyes with MAC Penultimate Eye Liner.
6. Apply fake lashes on top.
7. Blend MAC Cremeblend Blush onto the apples. Apply MAC Shape and Sculpt Powder along the bridge of nose.
8. Apply MAC Fabby on the lips.
Check out more pics of
Victoria Beckham from her Glamour spread
.