If you want to add a bit of omph to your regular lipstick, you have got to check out MAC Dazzleglass from the latest Double Dazzle collection!


Featuring MAC's vanilla flavor, the Dazzleglasses come in 18 gorgeous, wearable shades which are mostly permanent. The limited edition shades are Moth to Flame, Goldyrocks, Utterly Posh, Smile, Extra Amps, Stop Look and Girls Delight.
The texture of these glosses is very similar to
MAC's Cremesheen Glass
– smooth, thick and not as tacky as MAC's regular Lipglass. Pigmentation-wise, they are very sheer and the lighter shades will barely show up on its alone. But if you layer these over a lipstick, they will bring out the color of your lipstick more and add tons of shine and sparkle.
Swatches!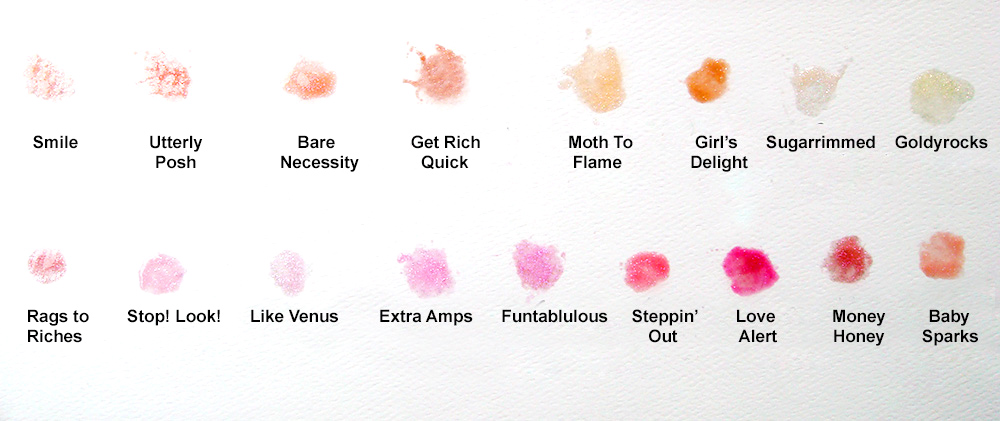 A word of caution though, while the glitter particles are really pretty and will give you that bling bling look, they can highlight flakes so if you have dry lips like me, you
must
exfoliate before you wear these.
I ended up getting
Extra Amp
and
Love Alert
.

Extra Amps and Love Alert