The latest razor from Gillette, Venus Embrace ($12.99), has a cute purple and turquoise handle with 5 blades surrounded by a Protective Ribbon of Moisture to deliver a whole new shaving experience.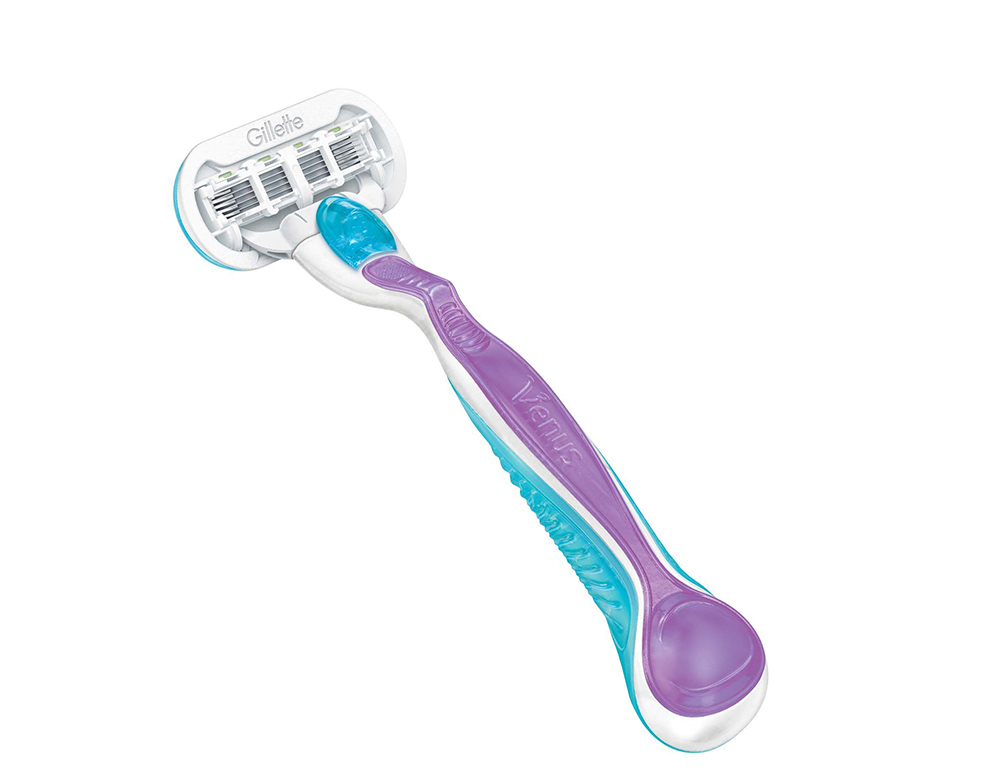 The razor feels a lot lighter than my
Venus Vibrance Razor
, which makes shaving such a dream!
Not only does the handle allow great control but the blades sit perfectly on the surface of my skin so it glides smoothly even in those hard to reach areas. I always get such a close shave with absolutely zero cuts. Plus it comes with a pod that you can stick onto the wall or glass surface for holding the razor and storing the blades. Talk about nice and easy! I definitely recommend this over the Vibrance!