I finally picked up my first vibrating razor after my beloved Gillette SensorExcel razor broke. The Gillette Venus Vibrance Razor ($10), which came out in 2005, is the first vibrating razor for women in the market. Its soothing vibrations claim to sweep away dull, dry skin and result in fewer nicks.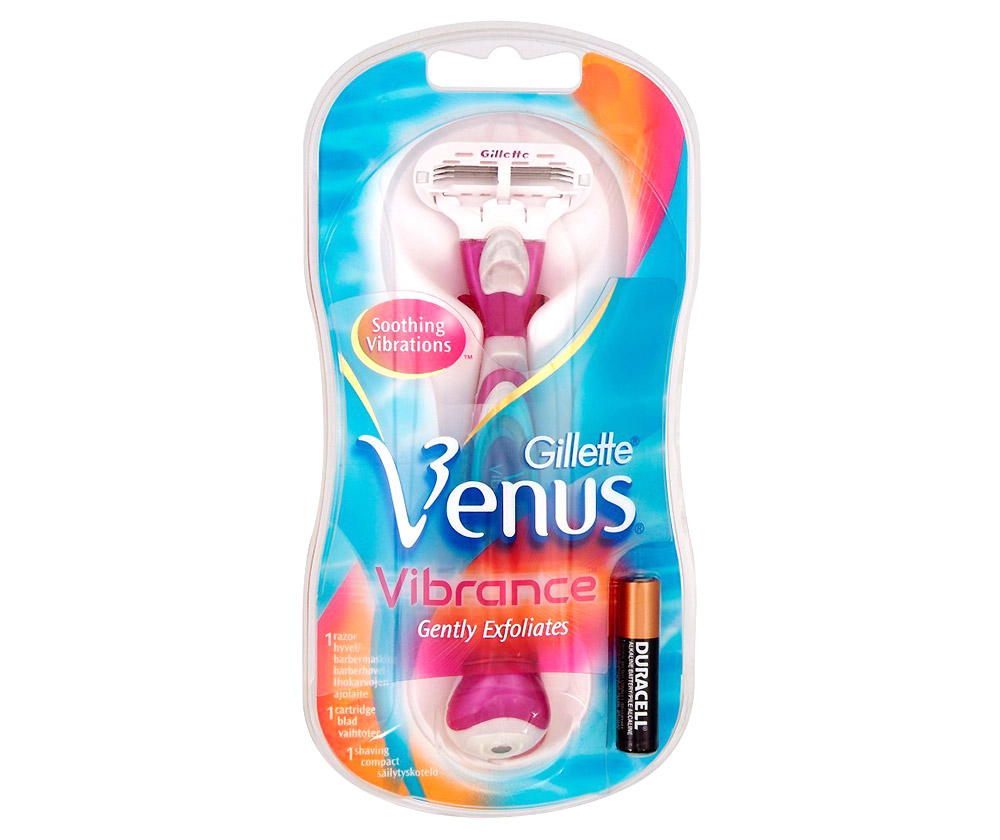 Though manufactured by Gillette, the same company, the Venus Vibrance Razor does shave a lot better than the SensorExcel. The shape also allowed a better grip which makes shaving a lot easier. So far I have not gotten any nicks or cuts from it but then again, I hardly get any from other razors either.
The vibrating feature is definitely a novelty but personally, I find it nothing but a gimmick and an excuse to charge customers more. I get the same results whether the vibrating feature is turned on or off
The cartridges also cost more than the regular ones (yet another way to rip customers off) so despite the fact that this comes in pink – my *favorite* color – I will not be repurchasing when I run out of cartridges.