Inspired by '80s fashion icon Tina Chow, the Gucci A/W 2009 show was all about "a glittering, glamorous time, when going out was a way of life." The collection had a really nice palette of colors which included turquoise, azul, violet, red, gray and black. Pieces ranged from kimono tops in asymmetrical stripes, polka-dot dresses, super metallic blouses, tailored pants and sparkly leggings and jumpsuit.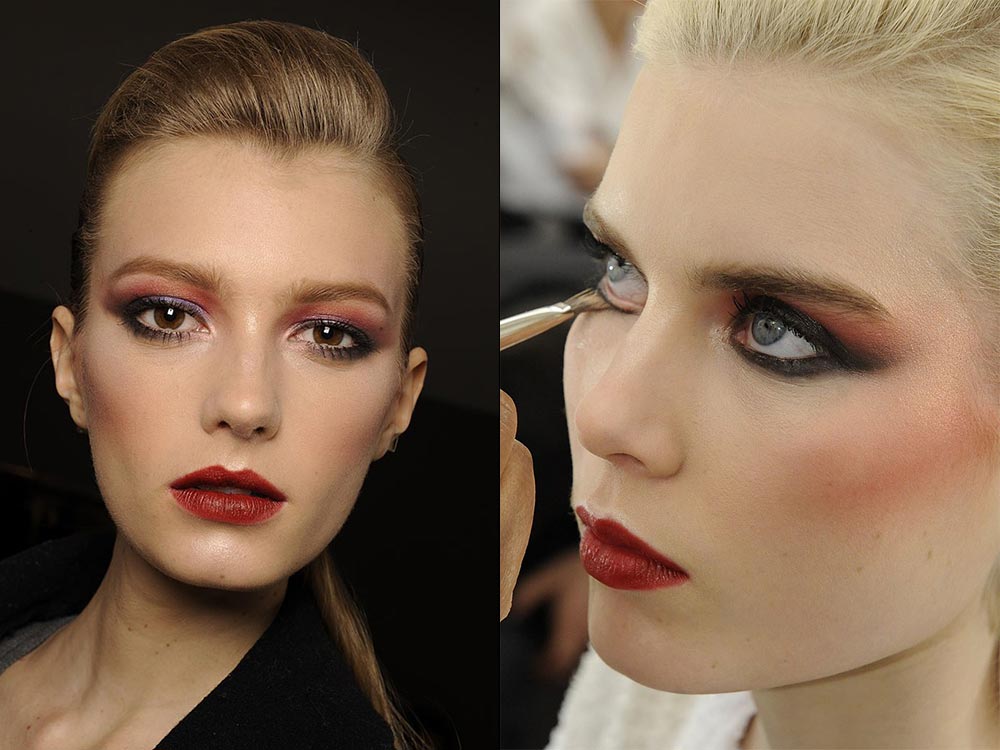 Makeup artist Pat McGrath created a "very strong and powerful" look on the models. Heavy foundation was applied onto the models' faces while the eyes dazzled in rainbow colors. A combination of red and gold was used on the eyelid and blended up to the brow bone. A violet was placed closely to the lash line and dragged towards the outer corner and up onto the crease. The crease was further darkened with a gray and brown which were both extended outwards for a contoured look. The insides on both top and bottom were also rimmed with a black pencil. A shimmering pink blush highlighted the cheekbones all the way to the temples while the lips were painted with an intense red.
Hairstylist Luigi Mureno went for a slicked-back look. "It's very languid and graphic," said Mureno. After combing back the hair, Mureno teased top to give it some volume and smoothed the sides with strong hold gel.
Images: Greg Kessler.