At Marc Jacobs A/W '14, models were made to look like mannequins. "The makeup look was really inspired by the collection, which is very "matte." There's nothing too silky and I wanted that to translate to the makeup. The eyelid is a pale neutral grey and we made it look bigger by foregoing mascara. The lips have a touch of frosted metallic silver. We used a lot of powder for a matte, porcelain finish," said François Nars, Founder & Creative Director of NARS Cosmetics.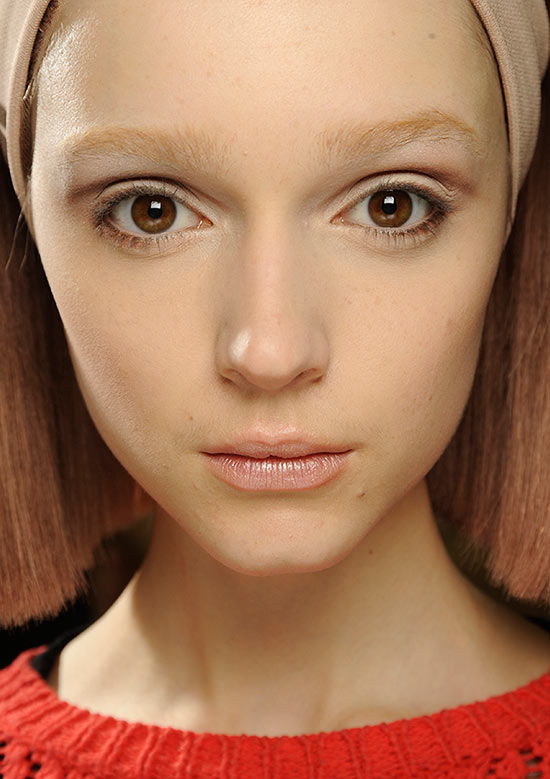 Face
* NARSskin Luminous Moisture Cream
*
Pure Radiant Tinted Moisturizer
* Radiant Creamy Concealer
* Loose Powder
Cheeks
* Zen Blush
* Douceur Blush
* Sex Appeal Blush
Eyes
* Andromeda Dual-Intensity Eyeshadow (New for Summer 2014, for now try the silver side of Tokyo Duo Eyeshadow)
* Sheer white shimmer side of Pandora Duo Eyeshadow
* Sugared cocoa side of Kalahari Duo Eyeshadow
* Sophia Single Eyeshadow
Lips
* Striptease Lip Gloss
* Dione Dual-Intensity Eyeshadow (New for Summer 2014, for not try the shimmer side of All About Eve Duo Eyeshadow)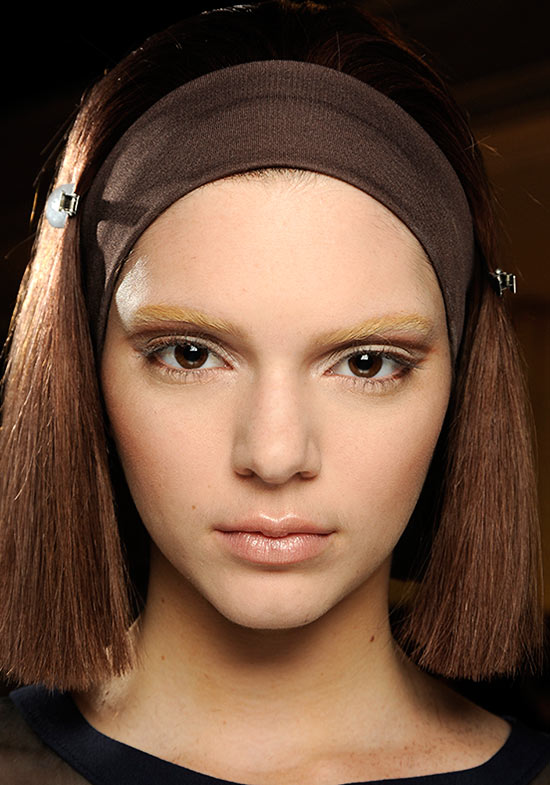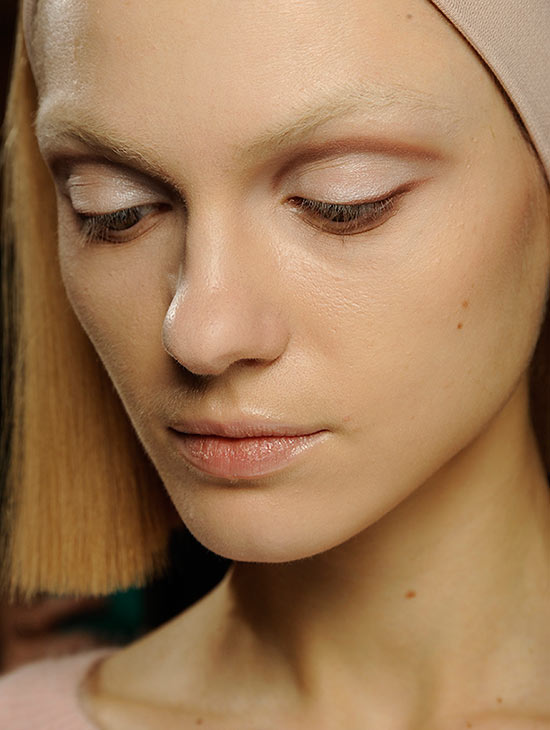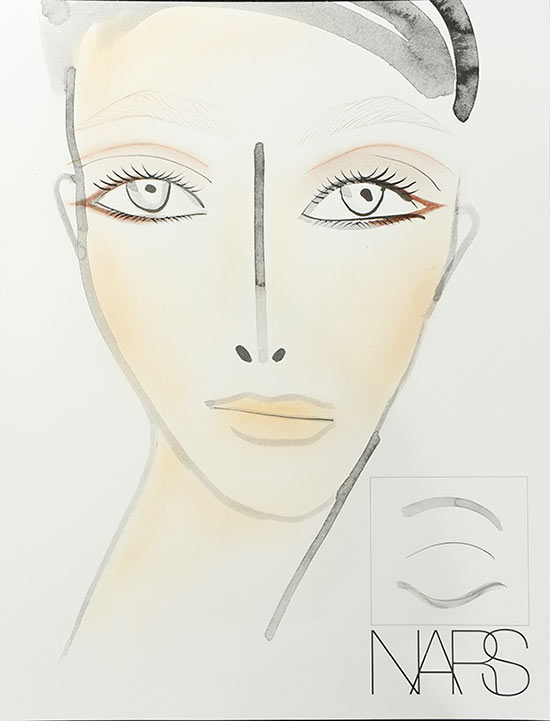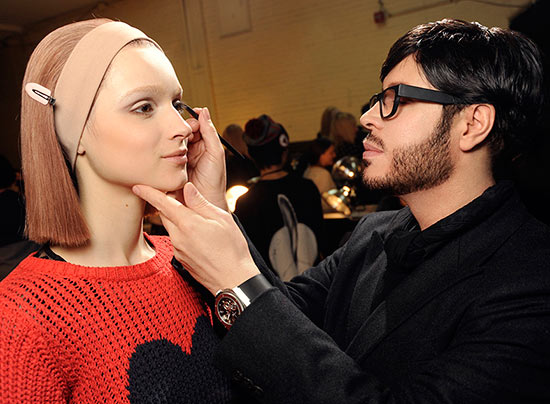 Images: Courtesy of NARS.