For Aria 🙂 Singer Mika Nakashima on the cover of her 7th single, Love Addict.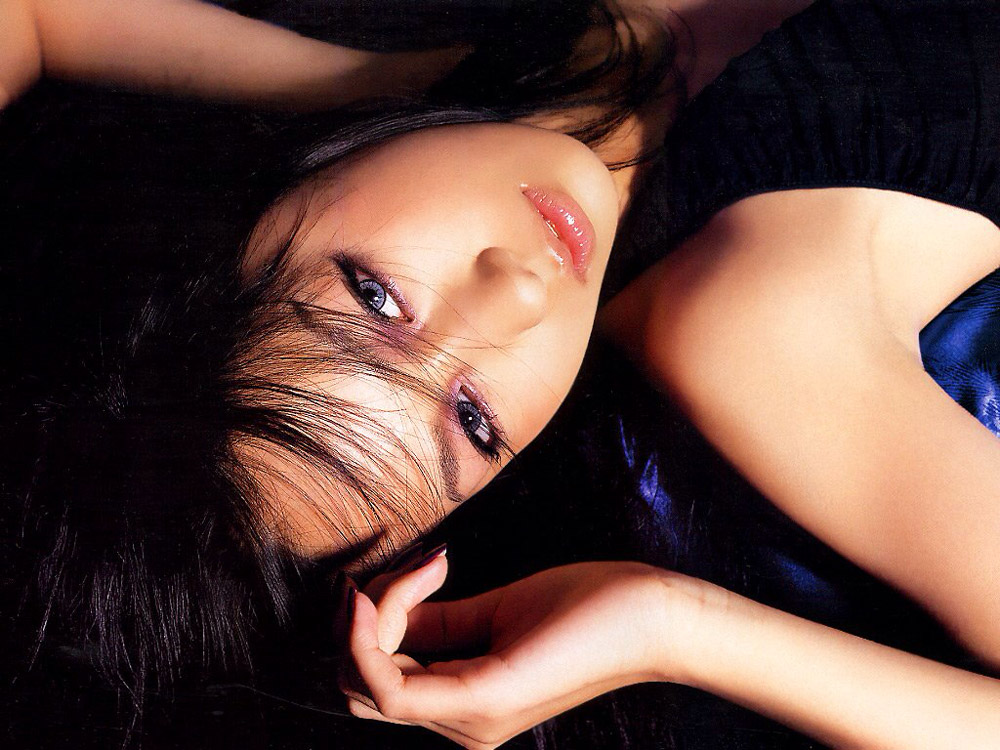 Face
Skin should be kept glowy. Use a tinted moisturizer to even out any redness and concealer to cover up imperfections. Apply a peachy coral blush along the cheekbones.
Eyes
Keep your eyebrows slightly lighter than your hair color by using a tinted brow gel. Apply a shimmery violet eyeshadow (try MAC Mancatcher) from the center to the inner corners on both top and lower lids. To create the illusion of Mika's almond eyes, run a brown eyeliner along your top and bottom lashlines and extend the past the corner of your eye. Apply several coats of mascara to finish the look and remember to pop in a pair of blue contacts.
Lips
The lips should be left bare with just a little bit of clear gloss.