To achieve the dewy look as seen on the latest Vaseline ad featuring Hilary Duff, all you need is a few quick steps.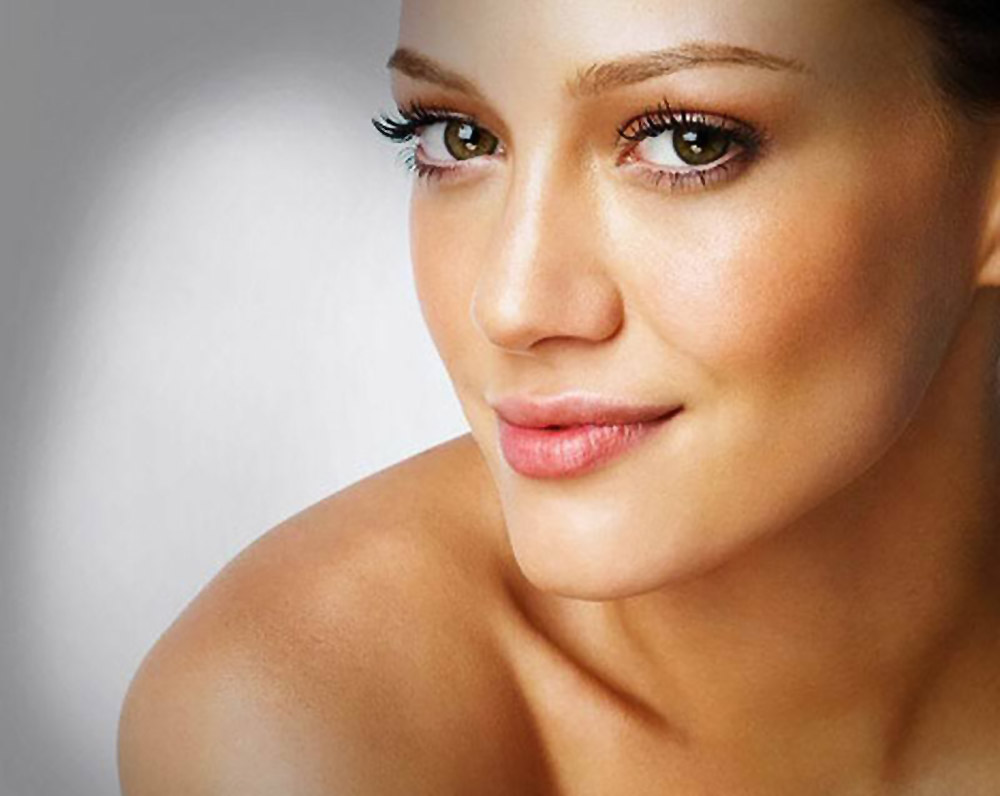 1. Use a tinted moisturizer or if you have to use a foundation, avoid ones with words like "mattifying" or "oil control". Instead, look for ones that say "glow", "transparent" and "luminize".
2. Mix a teeny weeny bit of liquid highlighter into your foundation. Try Revlon Skinlights Face Illuminator, MAC Strobe Cream or Giorgio Armani Fluid Sheer.
3. Skip powder entirely if you can and powder only your most oily areas.
4. Using a spray after you are done with your makeup can also make your skin look dewy. My faves are MAC Fix+ and rosewater.
5. Highlight certain parts of your face (cheekbones, bridge of your nose, brow bone) with Vaseline or a cream highlighter like MAC Cream Color Base in Pearl.