A sophisticated take on the 90s-lined lip dominated the runway of Creatures of the Wind Autumn/Winter 2016. "I was inspired by a young Hispanic girl in New York. She's really confident and likes herself – she doesn't entertain all the makeup tricks "contour, foundation & powder" she goes straight for a strong lip," explained lead artist Mark Carrasquillo working for NARS Cosmetics. "I played with the color and application on the lips, kept the rest of the face clean and bare, and brushed gloss through her brows to keep it young. It's beauty with attitude."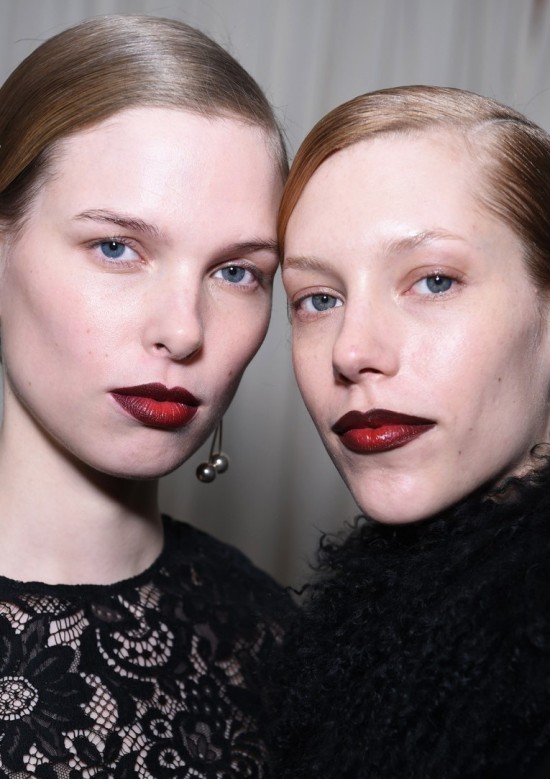 The skin was prepped with NARSskin Multi-Action Toner, NARSskin Luminous Moisture Cream and NARSskin Total Replenishing Eye Cream and any imperfections covered up with Radiant Creamy Concealer. Eyes were left bare while Triple X, a clear lip gloss, was brushed through the brows.
Lips were heavily lined in sangria colors (Belle Mare Velvet Lip Liner, Mambo Eyeliner, Bette Audacious Lipstick, Ingrid Audacious Lipstick, Charlotte Audacious Lipstick, Train Bleu Velvet Matte Lip Pencil) with a hint of red gloss (La Palace and No. 54 Velvet Lip Glide, both new for Fall 2016) at the center of the lower lip.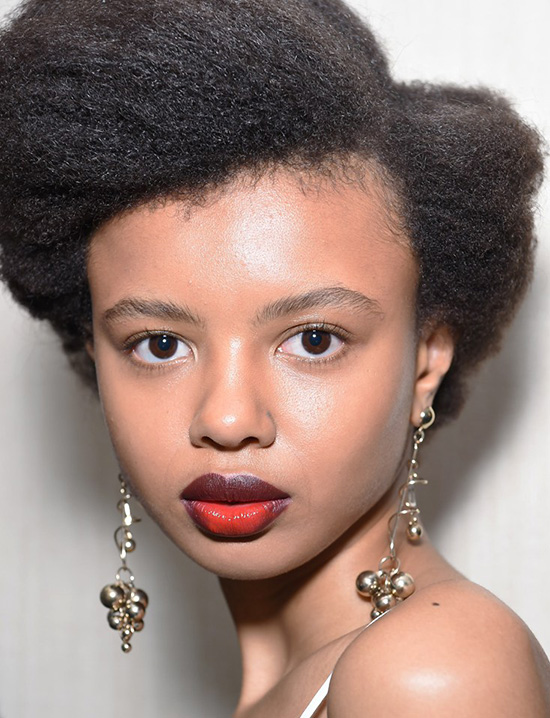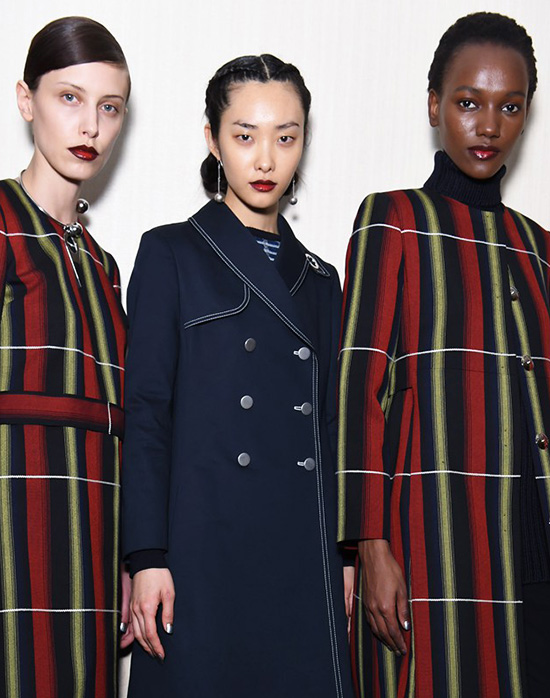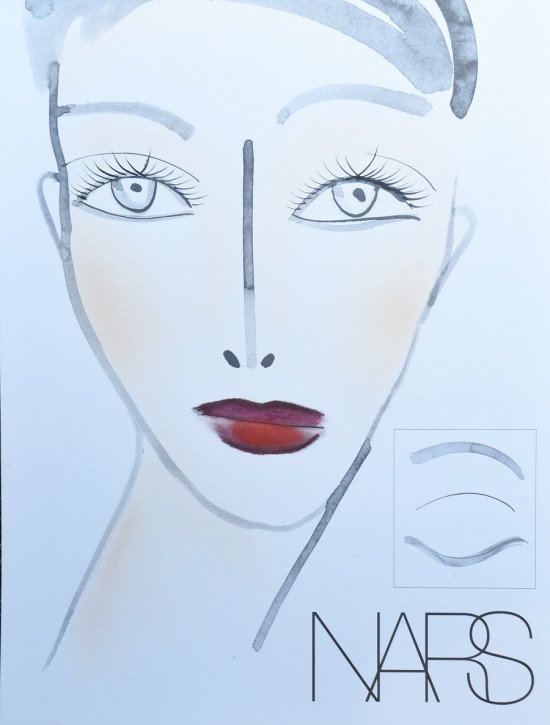 Images: Courtesy of NARS Cosmetics.