"A free-spirited woman in pursuit of love" was the inspiration behind the Joy Cioci Spring 2012 presentation. And to reflect that, Uzo, NARS National Makeup Artist gave models dewy skin and bright, neon-red lips while CDN's Candice Manacchio gave models "Lucite Lace" manicures.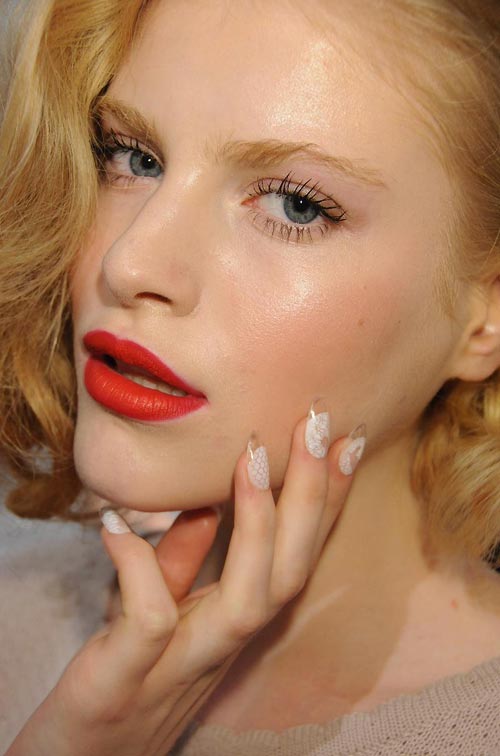 "Radiant skin is having a moment again," said Uzo. "We were seeing very matte skin throughout the past few seasons, but dewiness is back, paired with a precisely-lined, bold lip. It's elegant but it's tough."
Face
• Tinted Moisturizers – new for Spring 2012. For now, try a light application of Sheer Glow Foundation.
• Orgasm Illuminator
Eyes
• Lhasa Single Eyeshadow – new for Spring 2012. For now, try Ondine Single Eyeshadow.
• Corfu Cream Eyeshadow
• Larger Than Life Volumizing Mascara
• Larger Than Life Lengthening Mascara
Lips
• Jungle Red Lipliner Pencil
• Heat Wave Lipstick
• Red Square Velvet Matte Lip Pencil
Nails
To create these gorgeous manicures, Candice used clear tips with hand-detailed lattice work.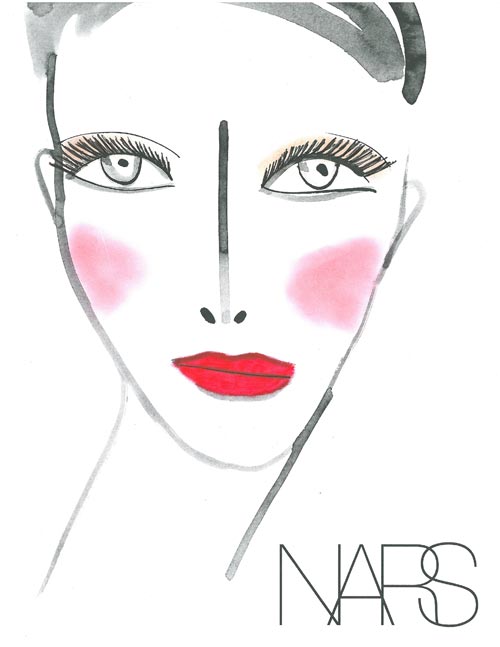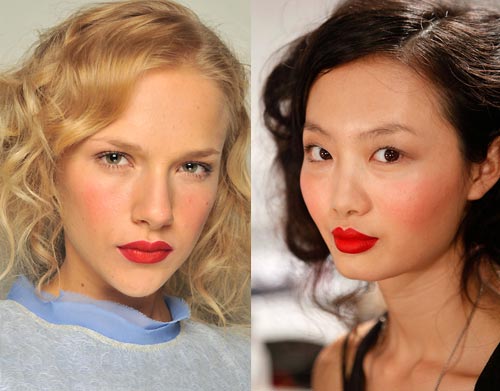 NARS is available at narscosmetics.com.
Photos: NARS, CND and Zimbio.