Sexy, gleaming skin is a must-have in the warmer weather and the latest NARS Hot Sand Illuminator from the NARS Summer 2014 Collection is perfect for achieving that!
Containing light-reflecting liquids that glide on to refresh and enhance the complexion for a shimmering incandescence, the
Hot Sand Illuminator
is a multi-purpose liquid illuminator that can be used on the face, neck, shoulders or décolleté. You can wear it under, over or mixed with foundation as both blush or highlighter.
The color, described as a "peach champagne", is a shimmery warm champagne with a hint of peachiness. NARS Copacabana is pinker, cooler and frostier. NARS 413 BLKR, also new for Summer 2014, is more yellow with cooler undertones. Against my NC30 skin, Hot Sand didn't add much color but worked perfectly as a highlighter down the nose and on top of the cheekbones. I also tried mixing it with foundation and it gave me a glow that looked healthy and subtle. Those with pale to light skintone might be able to use this as a blush as well.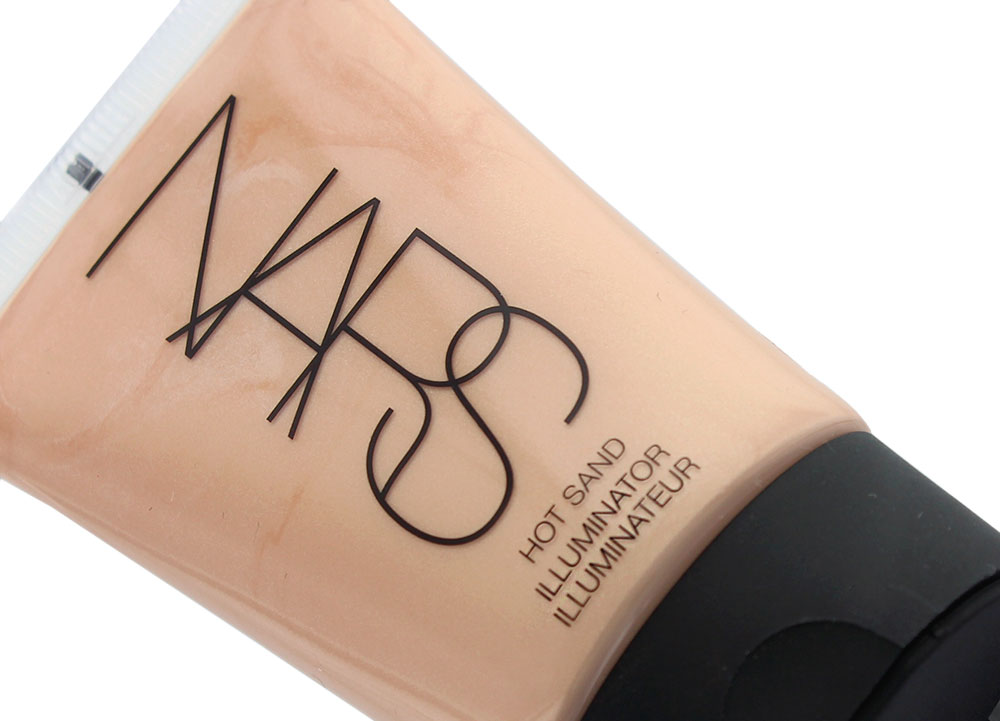 Below is a quick look I did spotting the NARS Hot Sand Illuminator as a highlighter, along with
Lost Coast Duo Eyeshadow
and Turkish Delight Lip Gloss, all from the Summer 2014 Collection.
NARS Hot Sand Illuminator is available now at available at narscosmetics.com and Sephora for $30.
Disclosure: This review includes product that was provided by the manufacturer/PR firm for consideration only. It may also contain an affiliate link, which gives us a small commission if you purchase the item. Please see our Disclosure for more information on our posting policy.