I have always been a sucker for makeup palettes and my latest addition to my ginormous collection is Pixi's Nude Shade Wardrobe Eye & Cheek Palette In Café Au Lait.


The Nude Shade Wardrobe palette comes in Pixi's signature cardboard packaging with a pull-out drawer. On the left of the palette sits 9 colors that range from creamy vanilla to deep cocoa for the cheeks. You can swirl your brush over all the colors for a soft, all-over glow or just use the bottom row for the cheeks and the left row to highlight. I also liked that you get both shimmery and matte textures so you don't get an effect that is flat.
As for the right side, we have 9 colors that can be used on the eyebrows, eyelid, crease, lashline and browbone. Again, the shadows come in different textures (shimmery and matte) and the combos you can create are endless.
Like most of Pixi's products, these shadows and blushes applied smoothly with decent pigmentation. If you prefer more intense colors, chances are you will find these sheer but if you can use a primer underneath, it will make them pop more.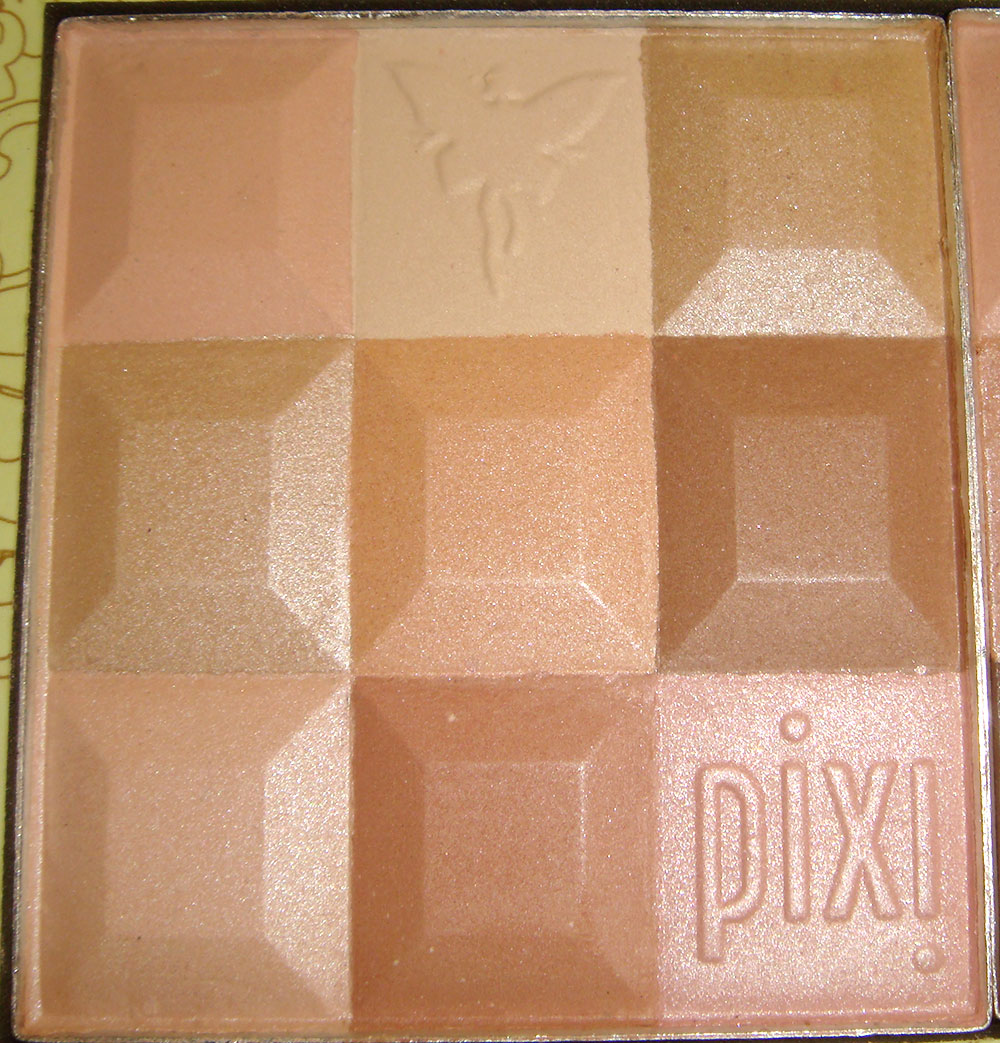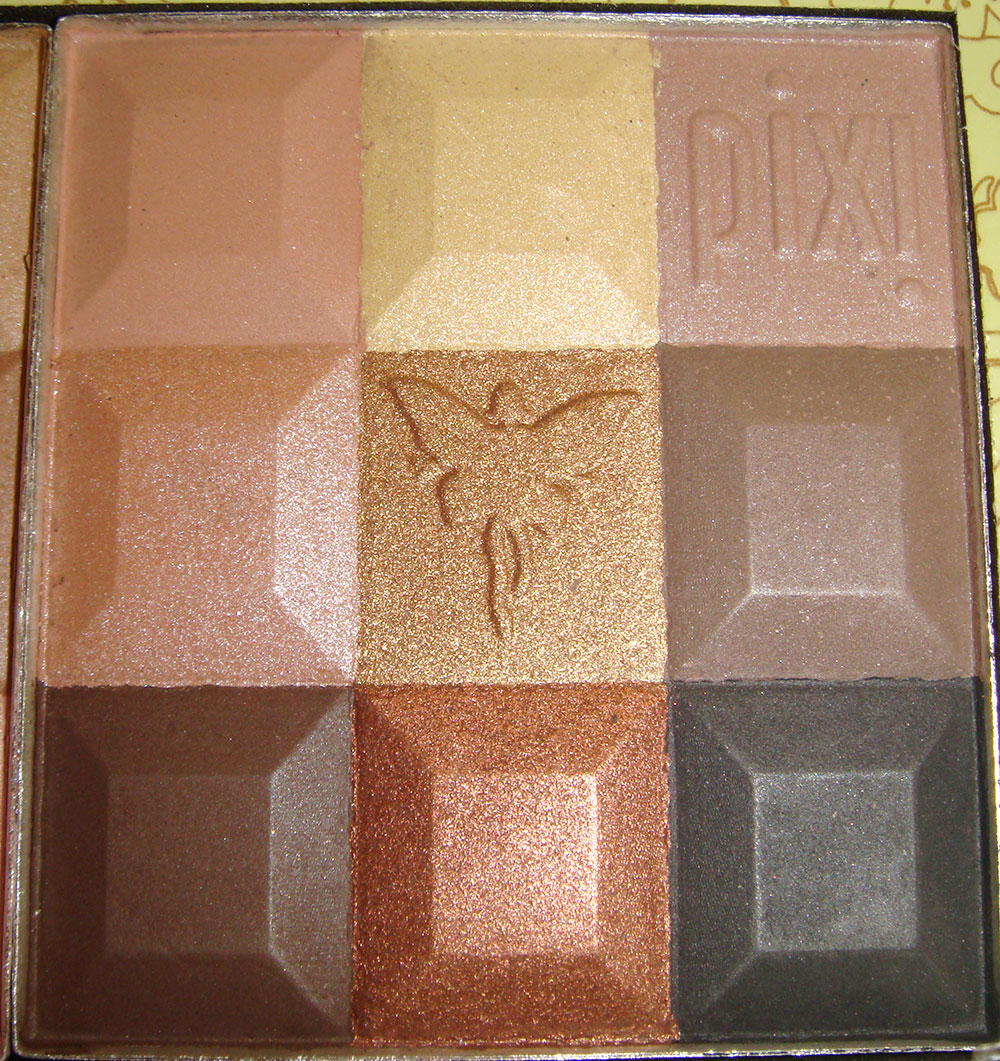 Below, I am wearing the Nude Shade Wardrobe. Shades A, B and C to highlight the bridge of nose; C, D and E on cheeks; F all over the eyelid; G smudged along lashline; H to contour the jawline and I to fill in eyebrows.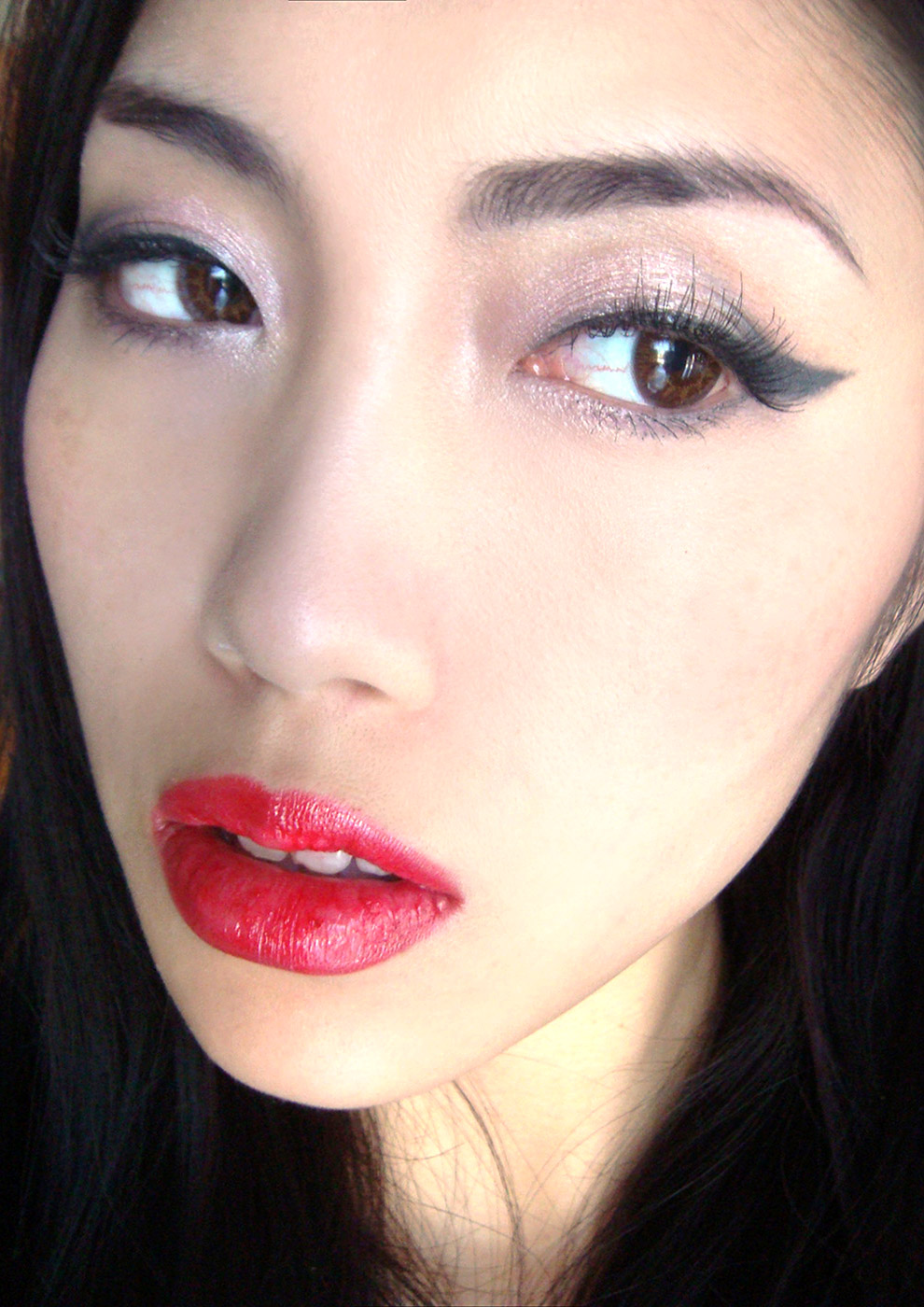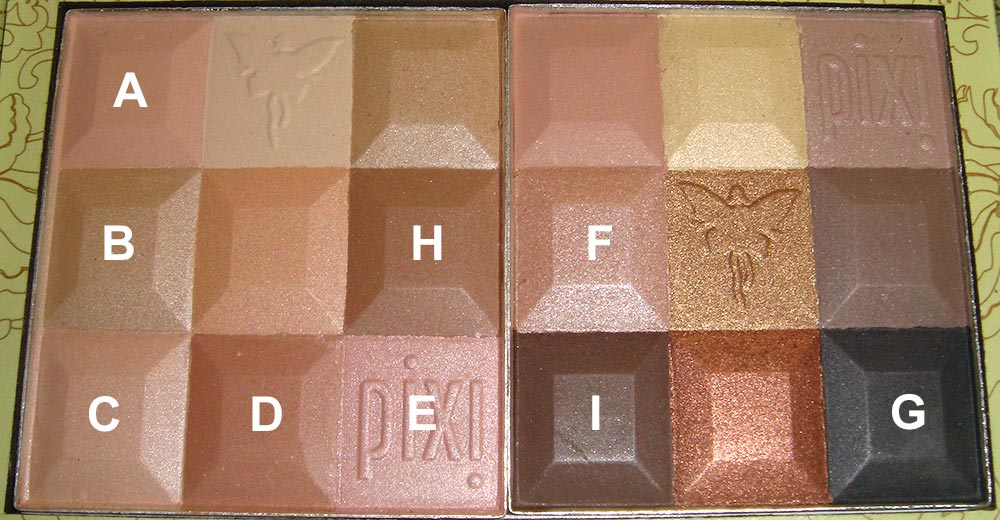 Other Products Used
• Amazing Cosmetics Concealer in Medium Golden
• Urban Decay 24/7 Glide-On Eye Pencil in Zero
• Barry M Liquid Eyeliner in Black
• Rimmel London Lash Accelerator in Extreme Black
• Makeup For Life Lashes in Au Naturale
• MAC Cremestick Pearl Liner in Gingerroot
• Hard Candy Painted Lady Lip Color in Kitten 197
Pixi Nude Shade Wardrobe Eye & Cheek Palette is available at Target for $26.
Disclosure: This review includes products that was provided by the manufacturer/PR firm for consideration only. It may also contain an affiliate link, which gives us a small commission if you purchase the item. Please see our Disclosure for more information.