Inspired straight from the collection – "double face, cashmere, fashion is fantasy" – the beauty look Tom Pecheux created at >Altuzarra Autumn/Winter 2014 with MAC Cosmetics was a gorgeous dual-colored glitter eye with pink lips.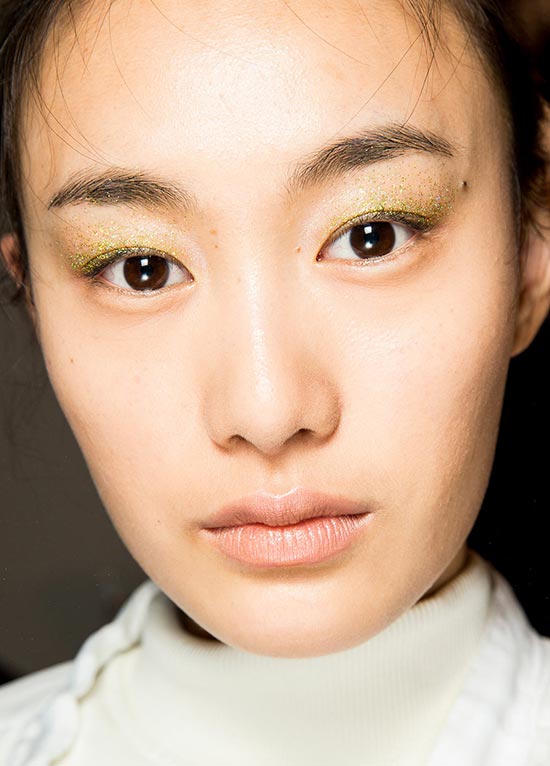 Face
* Mineralize Moisture SPF 15 Foundation – lightly applied to create a flawless, yet translucent quality to skin
* Mineralize Concealer – used with the 195 Concealer Brush as needed to perfect
* Mineralize Skinfinish Naturals – swept through the t-Zone to polish and illuminate skin
Eyes
* M·A·C PRO Gloss Texture – applied over the eyelid with the 242 Shade Brush as a glossy base
* M·A·C PRO 3D Brass Gold Glitter (available Fall 2014) – used with the 266 Small Angle Brush to draw a liner through the upper lashline and also lightly pressed into the eyelid with the 252 Large Shade Brush, using the flat side for an easy precision
Lips
* Siss Lipstick (available Fall 2014) – applied over the entire lip
* Myself Lipstick (available Fall 2014) – layered over Siss to finish
Nails
To complement the contrasting textures, knits and pops of color in the collection,
Michelle Saunders
for essie created an elegant, subtle French manicure. She started with first base base coat then applied one coat of ridge filling base coat to create a creamier, neutral shade. Next, she used allure to brush on a neat arc across the free edge of the nail and let dry. She finished off the look with good to go top coat.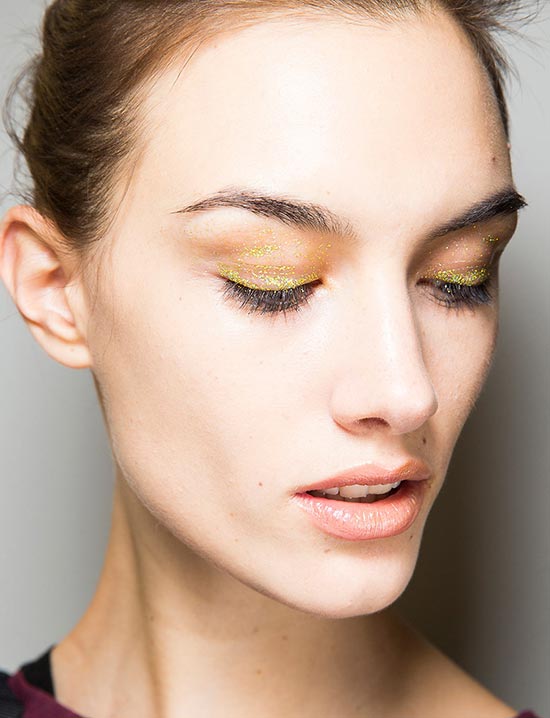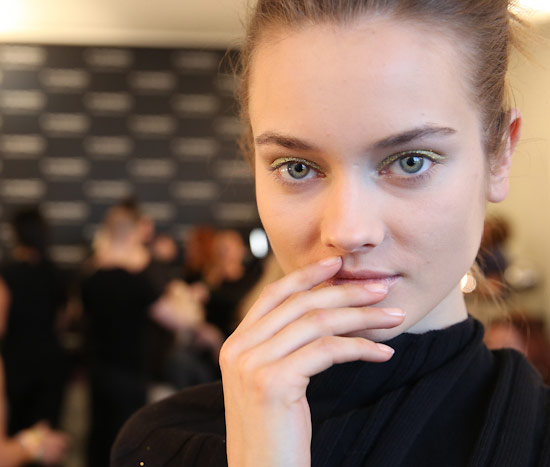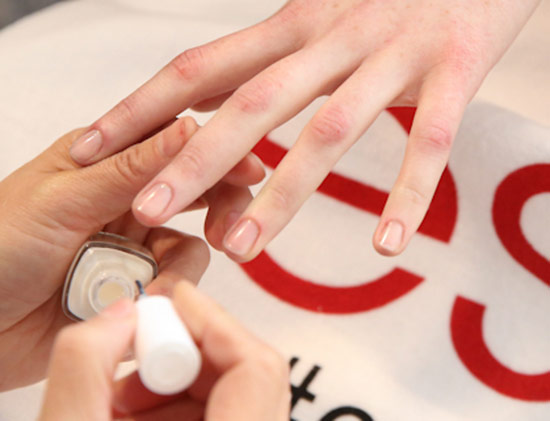 Images: Courtesy of MAC, essie and Sonny Vandevelde/Indigitalimages.com