For a look that "is beautifully romantic, with a contrast of deep color," models were given ethereal, shimmering eyes with stained plum lips at Rodarte Autumn/Winter 2016.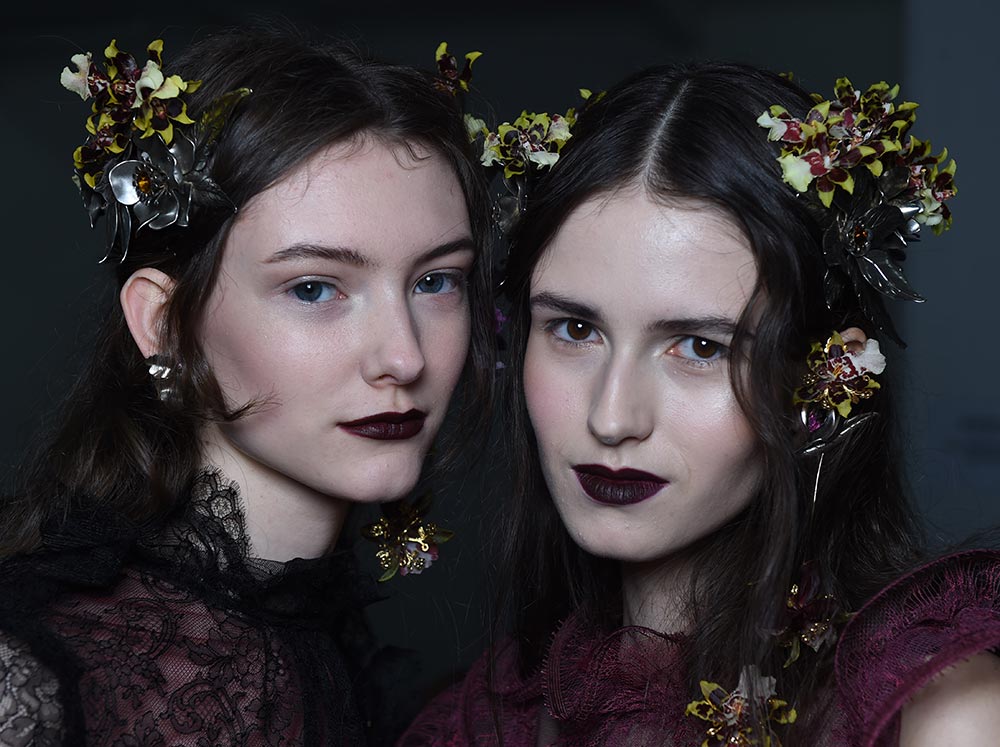 Makeup: James Kaliardos working for NARS Cosmetics
After prepping models' skin with various NARSskin products, Kaliardos evened out the skin with Velvet Matte Skin Tint and Radiant Creamy Concealer before setting with Soft Velvet Loose Powder. He dusted Albatross Highlighting Blush and Antares Dual-Intensity Eyeshadow (new for Fall 2016) on the eyes of fair skinned models, and Dione Dual-Intensity Eyeshadow on deeper skinned models; followed by Las Pozas Velvet Eyeliner (new for Fall 2016). On the cheeks, he used 413 BLKR Illuminator and Miss Liberty Highlighting Blush on the fair skinned models and Satellite of Love Highlighting Blush on the deeper skinned models; along with the deep rose side of Paloma Contour Blush on all models. Brows were darkened with Audacious Mascara and the matte black side of Pandora Duo Eyeshadow and lips with Liv Audacious Lipstick and Train Bleu Velvet Matte Pencil for a "tough" look.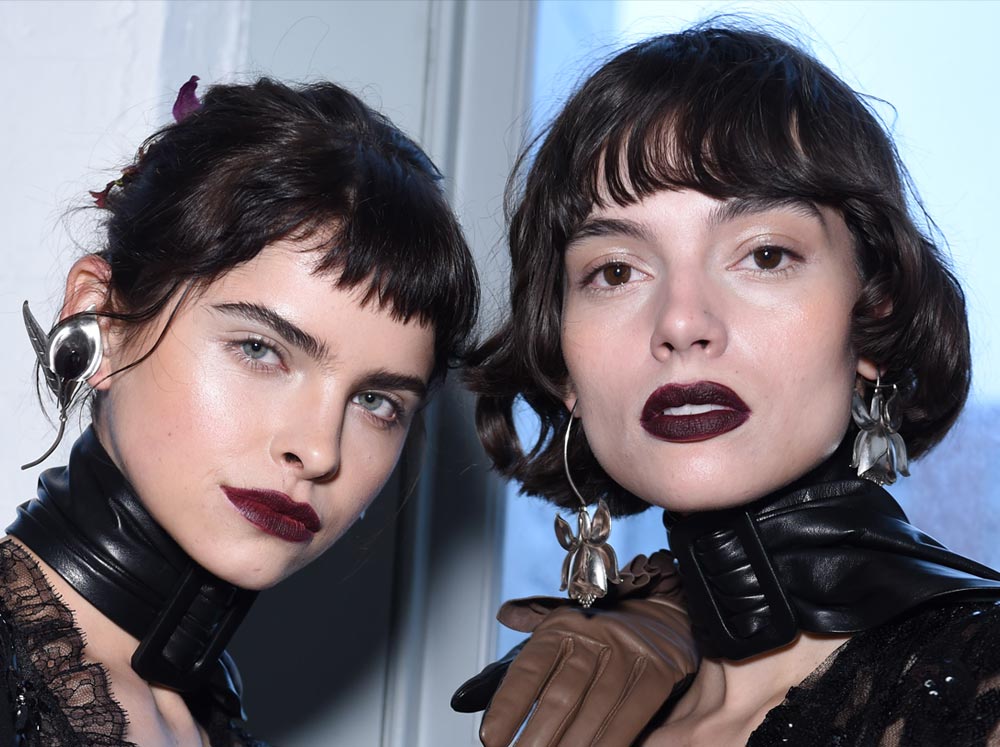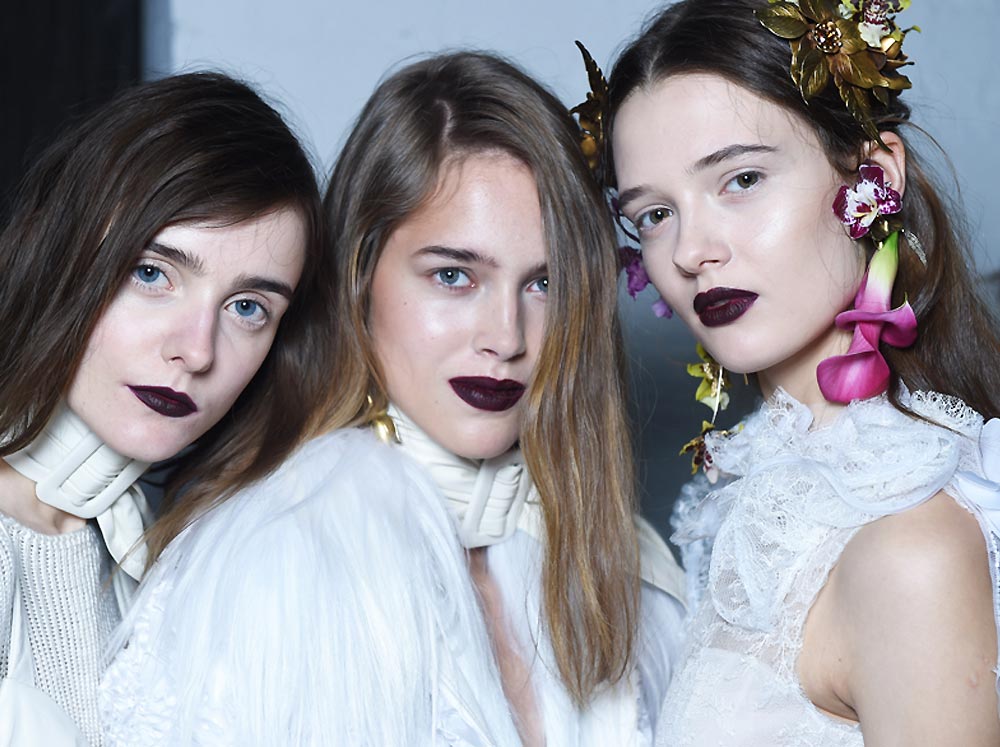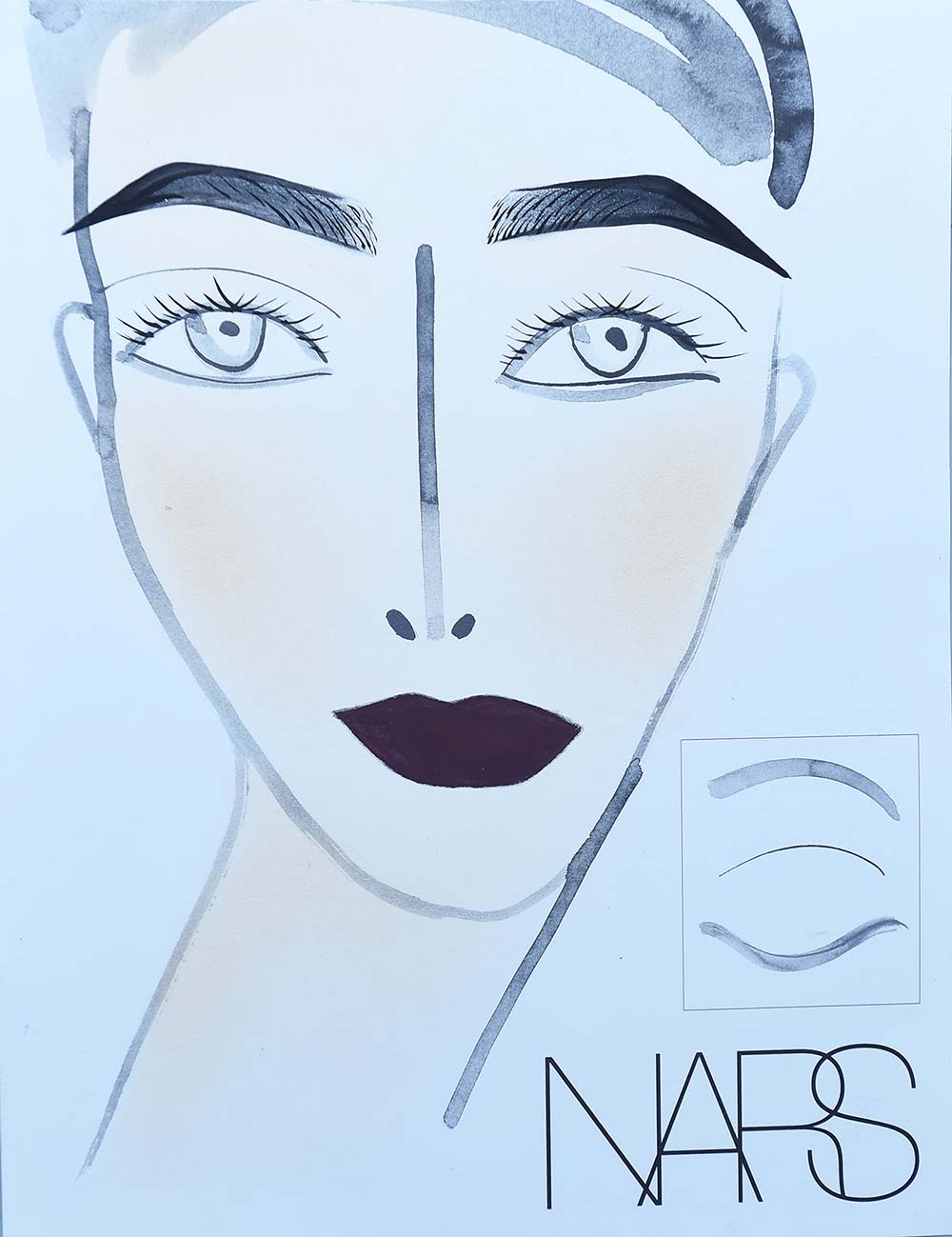 Images: Courtesy of NARS Cosmetics.