MAC Style Warrior, L'oreal Hip Bright Shadow Duo in Flamboyant, NARS Bysance Duo Eyeshadow… pairing yellow with purple may have been done in the past but Fashion Rebel Duo Eyeshadow from the upcoming NARS Summer 2013 Collection brings us a new take to the look.
On the right side of the duo, we have a vibrant rubber duckie yellow with matte finish described as "dandelion". In the pan and as a swatch, the color looked neither cool nor warm. However, once applied onto my warm NC30 skin, it gradually turned into a warmer, mango yellow. The color also went on slightly chalky and required quite a bit of packing and layering to show up completely.
As for the left side, we have a matte African violet. Just like the yellow, this too turned into a warmer, almost pinkish purple on me after a while. It did apply with slightly better pigmentation but tended to sheer out very easily, even with a primer underneath.
Nonetheless, both colors were gorgeous and worked well against my skintone (wonder how they would show up on someone with cool undertones?) and I would definitely recommend using a primer like NARS Pro-Prime Smudge Proof Eyeshadow Base with these to bring out the colors and prolong the wear.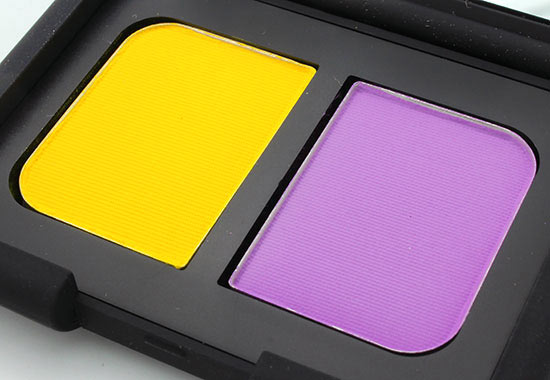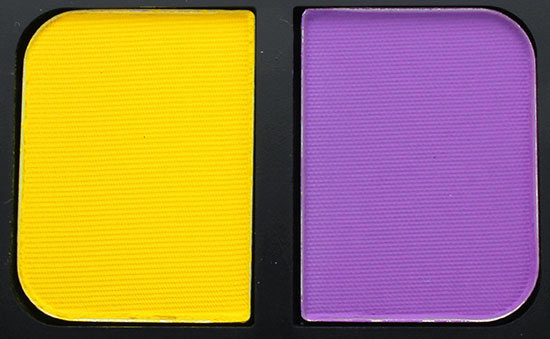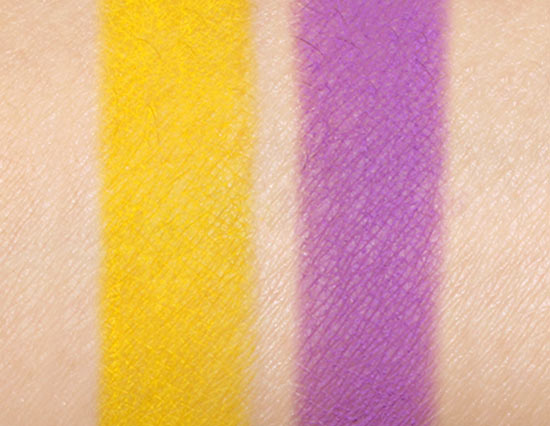 Below I am wearing the yellow shade on the inner 2/3 of the eye and the purple on the outer 1/3 of the eye and blended up onto the crease. Complete breakdown of the look
here
.
NARS Fashion Rebel Duo Eyeshadow is available at narscosmetics.com, Nordstrom and Sephora for $35.
Disclosure: This review includes product that was provided by the manufacturer/PR firm for consideration only. It may also contain an affiliate link, which gives us a small commission if you purchase the item. Please see our Disclosure for more information on our posting policy.