A messy rock 'n roll glitter eye is always a hit in the colder seasons. See how you can create one with just 6 easy steps!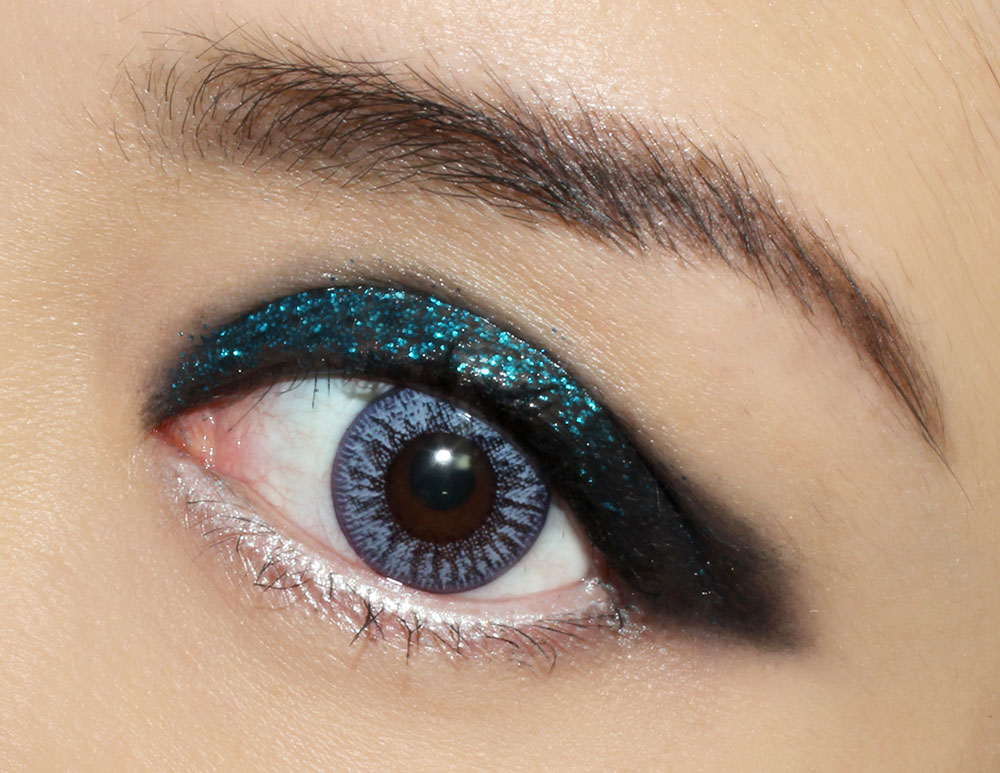 Step 1
. Color the entire lid with a black pencil or cream eyeshadow. This will give the glitter something to grab onto and better adhere to the skin.
Product Used: NARS Soft Touch Shadow Pencil in Empire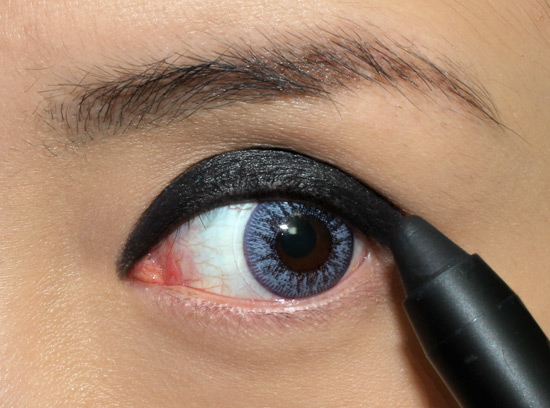 Step 2. Pat loose glitter from the inner corner to 3/4 of the lid using a small brush or your fingers. For a messier glossy effect, go with a gel-based glitter.
Product Used: NYX Cosmetics Glitter Cream Palette in GCP11 Ocean Breeze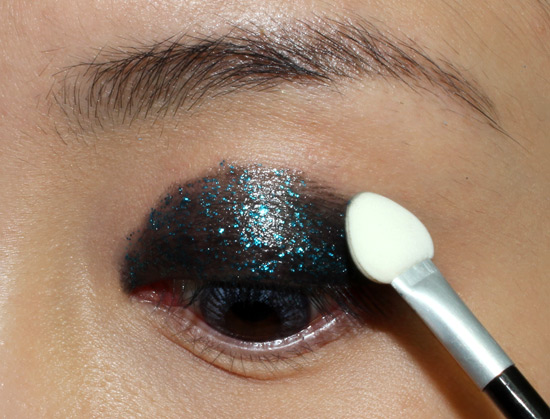 Step 3. Darken the outer corner and crease with a black powder eyeshadow. Blend outward for a cateye effect.
Product Used: NARS Duo Eyeshadow in Pandora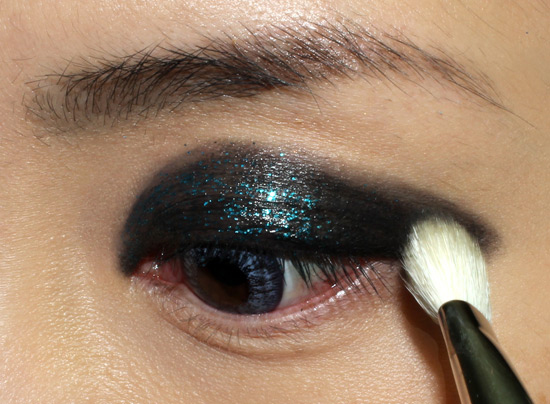 Step 4. Line the lower waterline with a shimmery white color. For more drama, use black instead.
Product Used: NARS Soft Touch Shadow Pencil in Silver Factory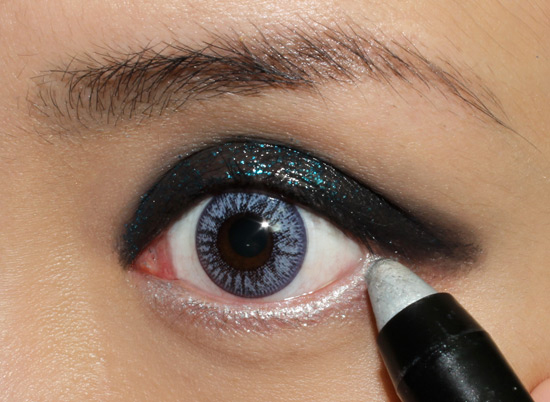 Step 5. Clean up the undereye area with a brush dipped in foundation if necessary.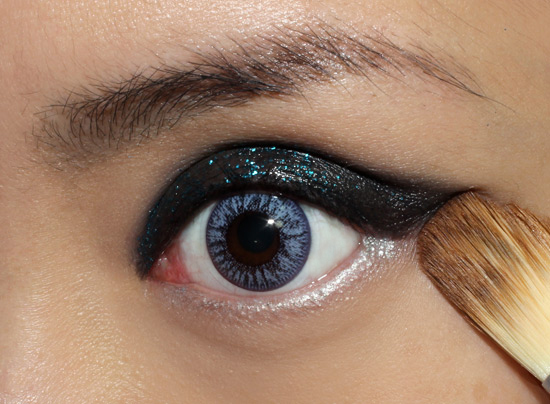 Step 6. Apply mascara on upper and bottom lashes.
Product Used: Maybelline Mega Plush Volum'Express Mascara in Very Black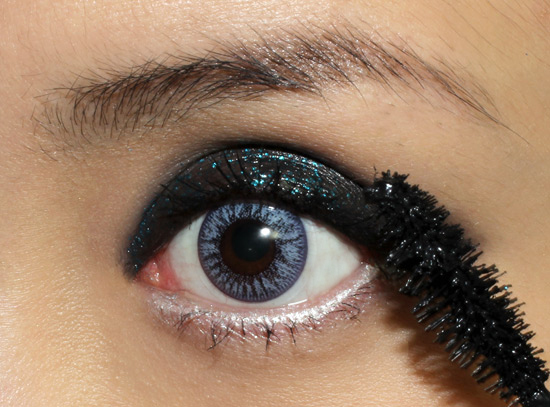 Finish the look with a nude lip and a bit of blush (I used NARS Buenos Aires Velvet Gloss Lip Pencil and MAC Mineralize Skinfinish in Comfort). Done!