Vampy lips totally made a comeback on the red carpet at the 2012 MET Ball and Lana Del Rey, Camilla Belle and Kate Bosworth were just a few who rocked the look. To learn how you too can nail dark lipstick, check out the tips below.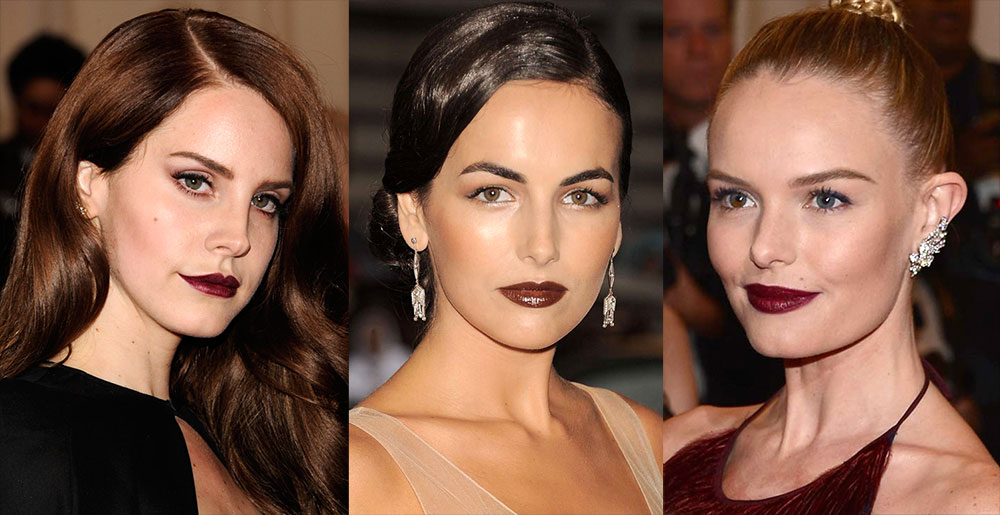 *
Pick the right shade
. If you have fair skin tones, go for brick red or berry; medium skin tones should stick to burgundy and maroon; while dark skin tones can pull off wines and browns.
•
Prep your lips
. Exfoliate them to remove dead skin and apply the lipstick can go on more evenly.
•
Precision
is a must. To prevent bleeding, clean up your lip line with a brush dipped in concealer and line your lips with a lip liner in a similar shade before and after applying the lipstick.
• Dark matte colors can have an aging effect and make your lips appear thinner. To make the look more wearable, add a dash of gloss like Camilla. Just make sure you don't go overboard as too much glosses can cause the color to migrate more easily.
• With so much focus on the lips, it is best to
keep the rest of your face simple
. Stick with a neutral eye, understated blush and clean brows.
In the picture above, Kate Bosworth is wearing
NARS Volga Pure Matte Lipstick
while Camilla rocks ck one lipstick in smooch topped with ck one lipgloss in mad.