Regardless of how much makeup you wear and how well you wear it, having good skin is what matters most. Which is why I hooked up with Hollywood skin guru Kate Somerville, to answer some of your skin-related questions. Read on to see the answers!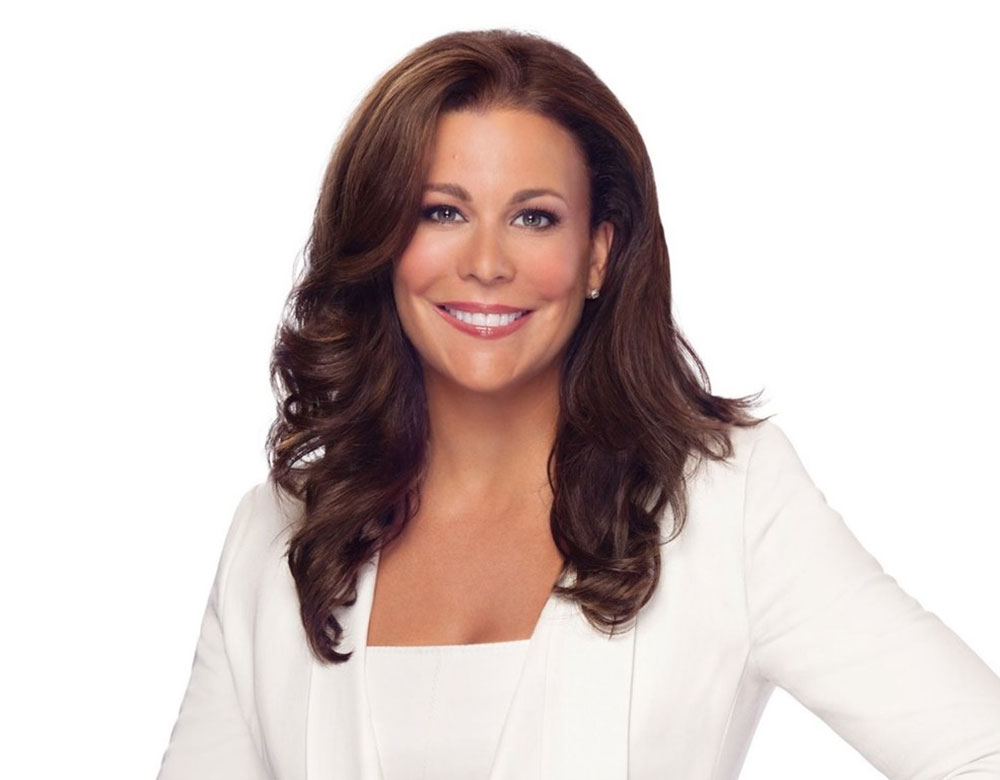 Q: What is the best way to treat dehydrated acne-prone skin? I have been breaking out on the forehead but my cheeks are so dry and flaky. It's an ugly mess!
A: Make sure you moisturize with oil-free formulations containing aloe vera and hyaluronic acid. Those that are oily or acne prone should cleanse with a salicylic-acid-based cleanser; twice a day, and should exfoliate once a week. Most of us have faces that can be broken out on the forehead, dry and patchy on the cheeks, and calm and clear on the chin. That's why it's important to get to know your own skin, both inside and out. The more connected you are to what's going on and how you feel, the better you can care for your skin puzzle now and throughout the years. I create products and treatments with the goal of making skin a balanced and beautiful ecosystem.
Q: I wear sunblock every day and try to stay away from the sun as much as I can but those freckles just keep coming! How can I lighten them and prevent further pigmentation?
A: If you have sun damage and hyperpigmentation, you'll want to apply an antioxidant serum that will lighten spots and fight free radicals. My Total Vitamin Antioxidant Face Serum is great for this. Think multi-vitamin for your skin. It nurtures & feeds your complexion with the essential nutrients & powerful antioxidants necessary for optimal skin wellness. It contains my trademarked Vitagen Complex which combines, the highest performing & most stabilized form of Vitamin C with Vitamin E to create the ultimate antioxidant! It also fights free-radicals & strengthens the skin's defenses against future signs of aging, as well as helping to lighten hyper-pigmentation & promoting even skin tone. You might also like the Kate Somerville Complexion Correction products for treating existing dark spots. Some at-home OTC treatment options are available to help fade sun spots. Aspirin treatment: Aspirin contains acetylsalicylic acid, a salicylic-acid derivative. Heat up a few teaspoons of water. Add two whole aspirin tablets to the water, mash with a spoon, and mix thoroughly. Massage the mixture onto the skin and leave on for about five minutes. Repeated use of this treatment will lighten and brighten the skin over time.
Q: I use a non-abrasive, enzyme-based exfoliator every day – is that too much?
A: With acne, use exfoliators that include fruit enzymes, glycolic or lactic acids, but please do not scrub too hard if you have blemishes! You can break them open and spread bacteria. Let the enzymes do the work. I recommend exfoliating once a week for delicate skin types and those with active acne.
Q: What can I do to get rid of acne scars?
Answer
: With scarred skin, your goal is to stimulate collagen and elastin, flatten out scarring, improve overall texture and brighten and even out tone. For treatments you can try lasers to help stimulate collagen where there are depression marks. You may also want to try LED phototherapy (red and white light). As for products, exfoliate the skin with fruit enzymes, glycolic and lactic acids, use brighteners such as vitamins A and C and build collagen with peptides.
Q: My pores are HUGE and I have tried everything. Help!
A: There are light and laser treatments that can help. Intense Pulsed Light Therapy is a shortwave light that hits the skin, targeting discolored or damaged surface layers and delivering heat deeper in the dermis to stimulate healing. It also reduces pore size and refines the overall texture and tone of the skin. Omnilux LED technology is a combination of noninvasive blue, red, and white LED technology. The blue and red LED eradicate the bacteria that cause the inflammation experienced during breakouts, reduce pore size, stabilize sebum production, and promote healthy cell growth. Laser Genesis is a noninvasive laser technology using near infrared light and heat to get down to the dermis to stimulate collagen production and healthy cell growth. It's great for gradually building volume and reducing redness, not to mention for textural issues such as "orange peel" skin and fine lines. This is one of my personal favorite treatments. Also, since the 1980s, the laser has been a key technology is cosmetic procedures. There are so many out there, and they can treat a variety of skin conditions and concerns, from acne and pigmentation to refining pores, reducing wrinkles, and tightening skin. Pearl is a procedure that actually takes down a layer of skin by way of a laser for quick results. My team uses the Pearl on all ages because it reduces wrinkles, pore size, fine lines, uneven texture, sun damage, and pigmentation.
Q: Is concealer my only solution to the redness around my nose?
A: For those that need some redness relief, use a cucumber cooler. Grab a cucumber from the fridge and slice it into thin slices. Lie down and carefully place them on your face. The cucumber will reduce redness and swelling and calm any sensitivities. Another solution is to make an ice device. Soak a washcloth in an ice bath for a few minutes. Take the washcloth out, wring out the excess water, and lay the cloth across your face for about five minutes. The cool temperature will also help close down pores and tighten the capillaries that cause redness.
Q: Can you share with us a few tips on how to prep the skin for a major event? I'm getting married next January.
A: The best thing you can do is start a daily skin routine, which will get you your skin looking its best with glowing radiance. Your morning routine should always include 5 easy steps. The first step is cleansing, which is key for healthy skin and should be customized for your skin type. Step two is exfoliation, which, depending on your skin type, should be done two to three times a week. I recommend exfoliating once a week for delicate skin types and those with active acne. Step three is to treat, so again, depending on your skin type, you'll want to feed it based on its particular needs. If you have sun damage and hyperpigmentation, you'll want to apply an antioxidant serum that will lighten spots and fight free radicals. If you have oily skin, you may want to apply a toner to reduce sebum production, or try a bacteria-busting treatment serum. The fourth step is hydrate/moisturize. Regardless of skin type, it's key to deliver water to the cells and then seal it in, so skin absolutely glows with health. Remember that your lips are important, too. Use a lip balm that doesn't contain peppermint essential oils or petroleum, as both can actually dry out lips. And don't forget your neck and chest! Lastly, step five is protect, which you can do by applying an ample amount of sunscreen over your moisturizer. My Dermal Quench Oxygen treatment is a favorite of many of my clients, especially those who are about to hit red-carpet events, because it ups the hydration level in their skin, keeping it supple, hydrated, smooth and dewy. And something to remember: Never have a new procedure or treatment, or begin using a new product, right before some big occasion. You don't know how your skin is going to react to it. A red, irritated face or even an outbreak of hives is not the look you're going for at your wedding.
Q: How can I achieve glowy skin without makeup?
A: Protection: Sunscreen and certain foods can provide you with a helpful SPF for your skin.
Hydration: Drink lots of water and use the appropriate moisturizer to give your skin its best hydration.
Food: Feed your face with topical vitamins, minerals, antioxidants, and essential oils and eat well.
Stimulation: stimulate circulation with vitamins A and C, and peptides.
Detoxification: Cleanse your face daily with the appropriate cleanser for your skin type. Limit your intake of caffeine, alcohol, sugar, added salt, meat, and processed foods; add pure, unfiltered cranberry juice diluted with water, a squeeze of lemon to your glass of water, and green tea.
Rest, exercise, and a good diet are absolutely the fountains of youth.