Phuong K, Pinklye and Sophia: What brushes do you use to put in eyeshadow? I know a lot of people use MAC brushes but they are expensive. Any cheaper alternatives or suggestions for just the essential ones? Can you also explain how to use the different brushes?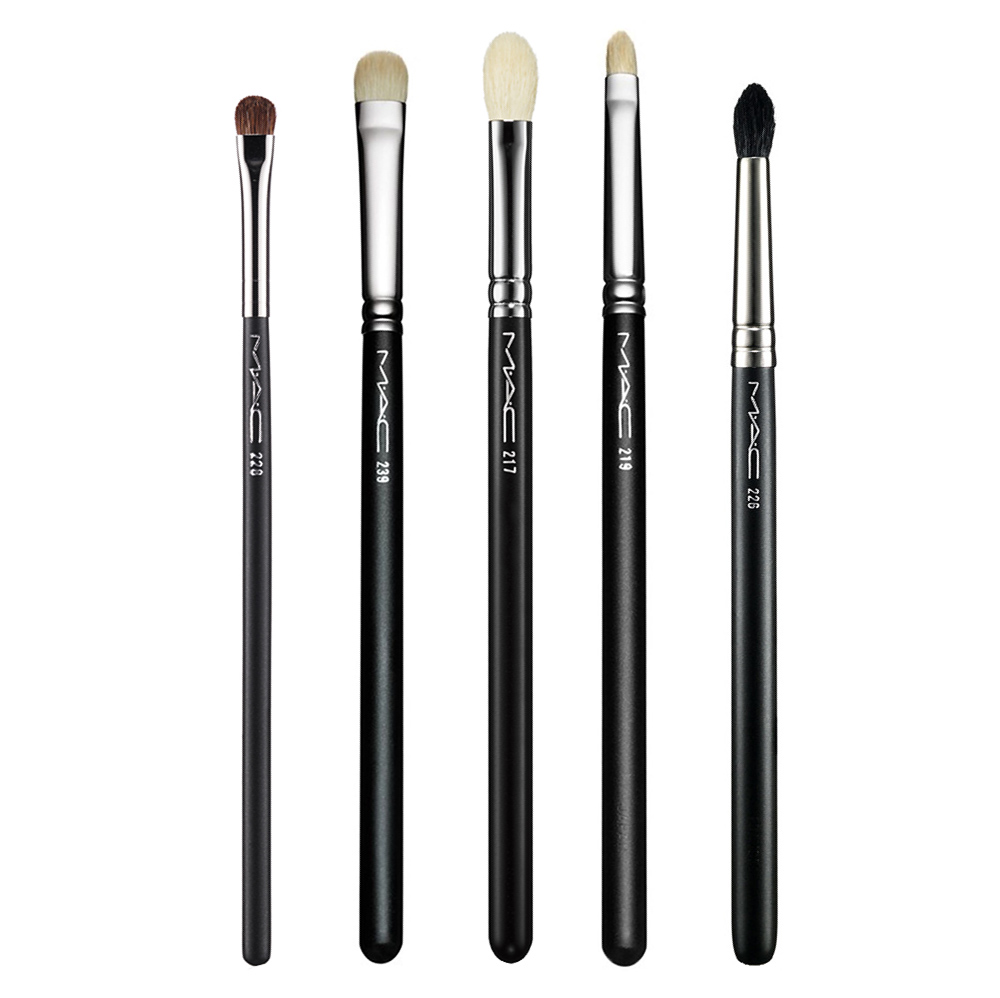 Sure girls! Here are what I consider the
absolute
must-haves for eyeshadow application:
• Small eyeshadow brush to apply color in the inner corner, lower eye and outer corners.
My Pick: MAC 228 Mini Shader Brush. This tiny brush is great for putting color on precise areas. The dense bristles also makes it a great concealer brush.
• Medium eyeshadow brush for applying color on the eyelid.
My Pick: MAC 239 Eye Shading Brush. This is handsdown the
best
eyeshadow brush and the only one that I always reach for to apply color on the lid. Its very dense bristles makes it perfect for packing the color on. If you have trouble getting eyeshadows to show up on your eyelid, you must get yourself one!
• Blending brush to soften harsh edges.
My Pick: MAC 217 Tapered Blending Brush. This dome-shaped brush has just the right amount of fluffiness for blending color into the crease. It is also great for applying a wash of color on the eyelid and under the brow bone. I use this every time I apply eyeshadows.
• Crease brush to define the crease.
My Pick: For more definition, MAC 219 Pencil Brush is definitely the one brush I go to. With such a pointy and firm tip, you can literally draw a crease in. I also like using this to soften the eyeliner for a smoky look.
For a softer looking crease, I like MAC 226 Small Tapered Blending Brush. Its shorter, compact bristles makes blending a piece of cake even for those with small eyelid space or no crease.
If you are looking to buy some new MAC brushes, now is the time! MAC will be doing a Family and Friends 25% off sale starting this coming Tuesday.
Looking for cheaper alternatives? Stay tuned for part two!