Bollywood actresses like Aishwarya Rai below, are definitely some of the most *beautiful* women on earth! Not only do they have great features, their makeup and hair are always perfect! Read on for tips on how to nail the look.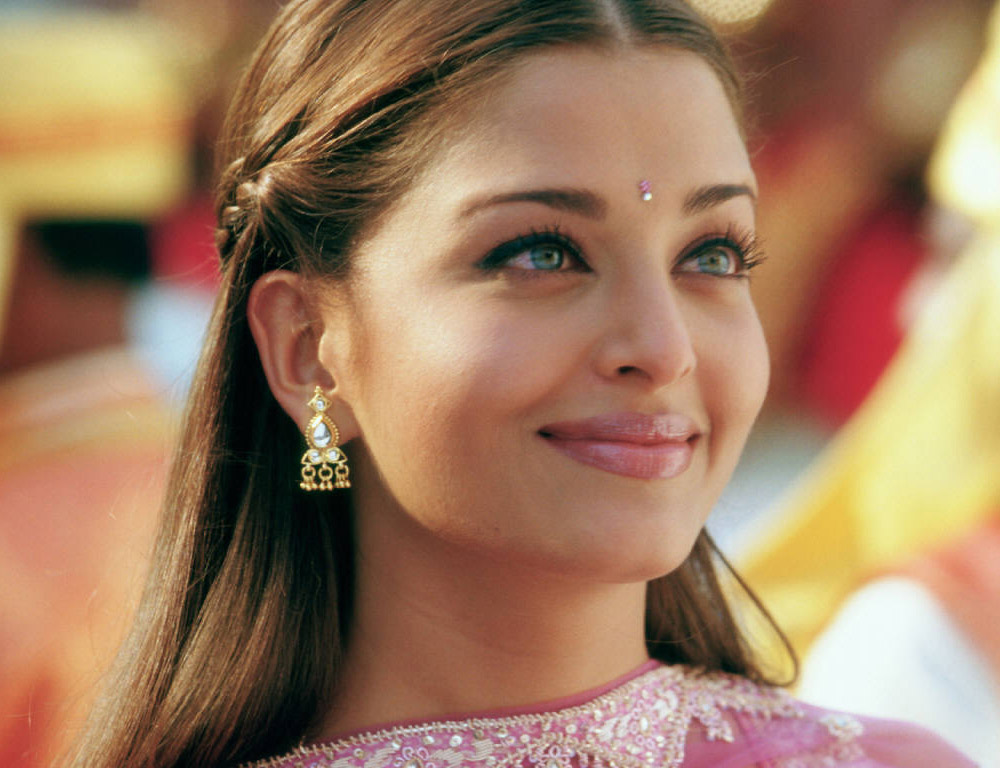 Tips On Nailing The Bollywood Look
• The skin should be flawless. Wear a medium to heavy coverage foundation and use concealer if necessary.
• There is no doubt that the eyes are the main focus. Think big, dramatic eyes in bold colors. To achieve that, use different shades of eyeshadows. Gold, copper, mahogany, green, blue, pink and purple are all good choices. Mix and match different colors and remember to use the darker color on the outer corner.
• You will almost never see a Bollywood actress without heavily lined eyes. Rim both the top and bottom lashes with a
black kohl eyeliner
. Flick the line upwards on the top to create an almond, elongated shape.
• Apply a pair of thick false eyelashes on the top to fake those luscious lashes. You can use a light coat of black mascara on the bottom.
• Don't forget the eyebrows, which are always strong, dark and very defined. Apply a brow powder with an angled brush like Anastasia's Mini Duo Brush #7 to fill in your eyebrows.
• Bollywood actresses always have sculpted cheeks so apply a bronzer on the hollows of the cheeks and a blush on the cheekbones and blend upwards.
• For the lips, go with colors like reds, pinks and browns. Use a lipstick then top with gloss.
• Finish the look with bindis on your forehead and jewelery.
Check out
my Bollywood Inspired FOTD
and these gorgeous
South Asian/Arabic Bridal Makeup Looks
!