For centuries, Kohl, otherwise known as Kajal, has been one of the staples of many women in India and the Middle East. Not only is it used as mascara, it is applied to darken the eyelids and protect the eyes from the sun and even evil spirits.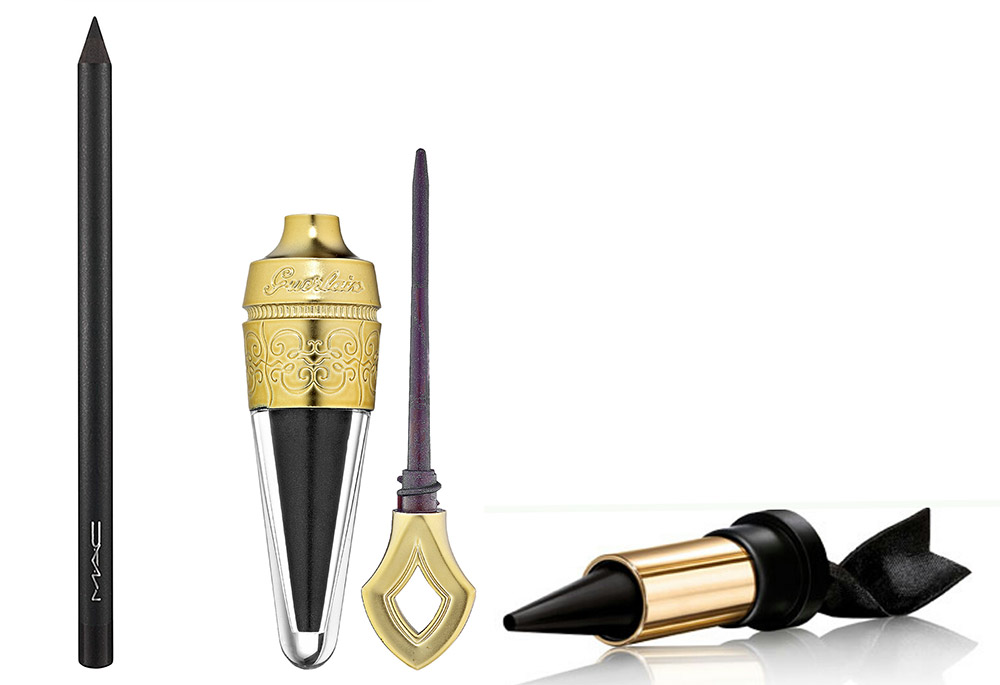 Traditional kohl, which is very different from the kohl eyeliners we see nowadays, is stored in a box and applied with a stick-like applicator. With the eyes closed, the applicator is placed along the lower lid while the user gently slides the stick from one end to the other to get a smudgy line on both the upper and lower lids. Sounds scary I know but I have tried this with contacts on and trust me, it will not hurt your eyes if you do it right.
Due to the highly toxic lead it contains, traditional kohl is not sold in the US but the good news is makeup companies have replaced it with kohl eyeliners that are safer and more user-friendly. These modern kohl liners come in the forms of pencils, loose powders and crayons and will give you the same sooty, sultry effect.
Below is me wearing L'oreal Le Kohl Duo Shadow + Liner in Black/Vanilla: