Jurlique Biodynamic Beauty Refining Treatment ($35) is an all natural exfoliant from the latest Biodynamic Beauty range.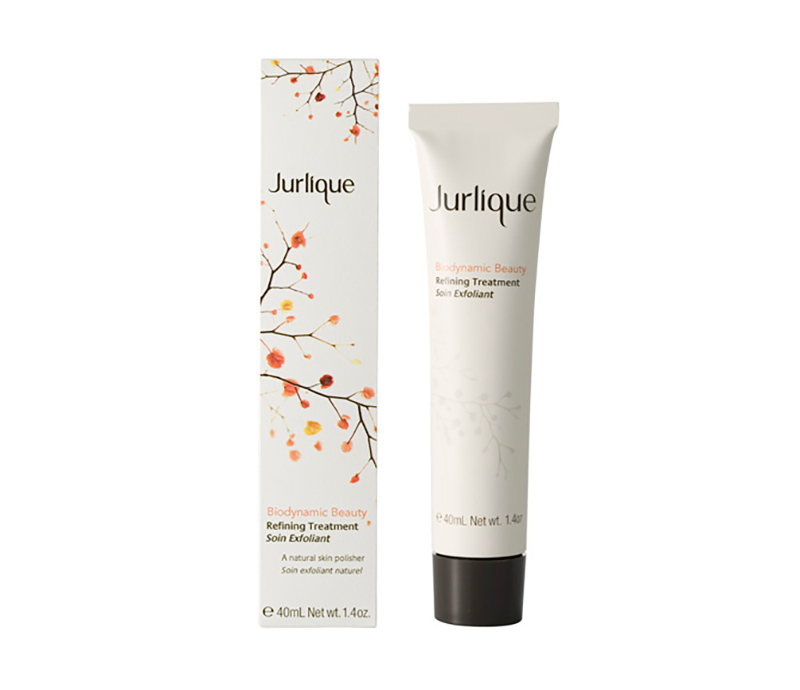 The Beauty Refining Treatment contains Jurlique's one-of-a-kind Biodynamic Blend – Rose Gallica, Licorice Root, Black Elder, Chamomile, Pansy and Sweet Violet – to reduce redness and fade discoloration; along with Calendula, Horsechestnut, Soapbark Tree, Apricot Seed and Willow Bark extracts. It does not contain parabens, mineral oils, propylene glycol, sodium lauryl sulfate, synthetic emulsifiers, artificial colors or fragrances.
I definitely liked the idea of this being a natural product since green is now the new black. The grains are medium-sized but did not scratch my uber sensitive skin a teeny bit. Whenever I use this, my skin just feels clean, smooth and never dry. The smell is also very natural and pleasant and reminded me of a moisturizer from Fresh.
My only complaint is the price. $35 is pretty steep for an exfoliator at this size – you can definitely find something with similar results at a cheaper price.