Here's a breakdown of Elva Hsiao (蕭亞軒)'s signature look, ala dark smoky eyes, from her latest album 1087. I read somewhere that she used gold eyeshadow along with a pair of discontinued false lashes from Japan.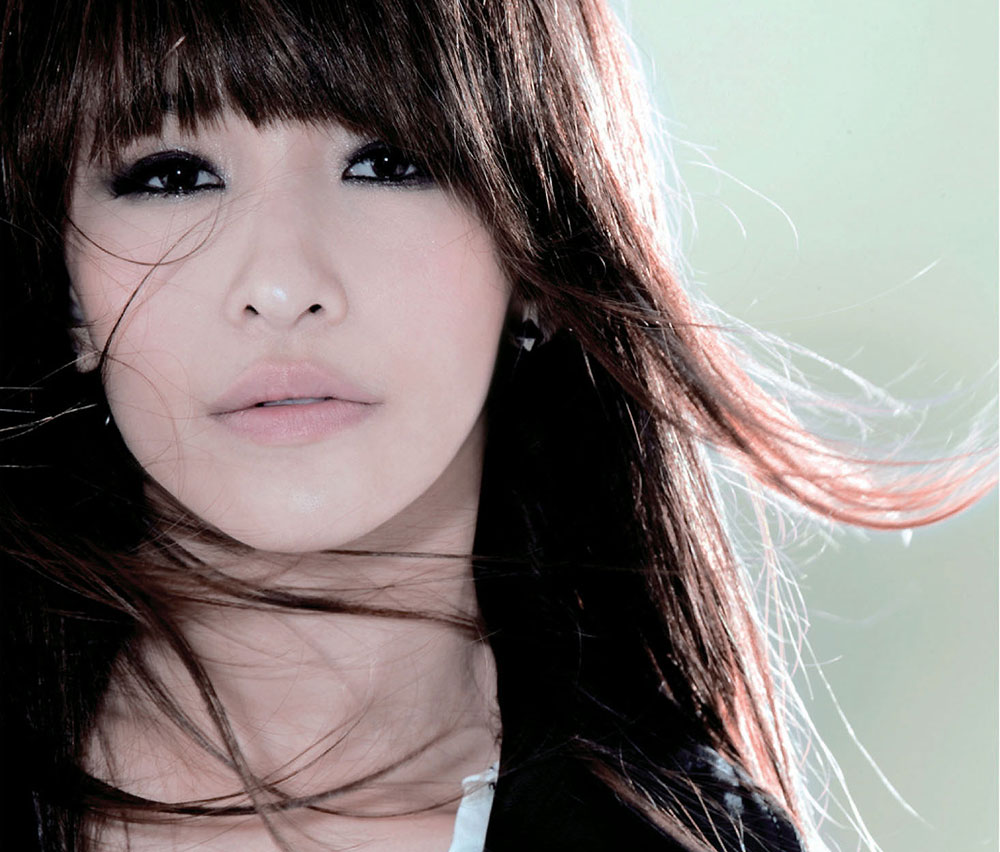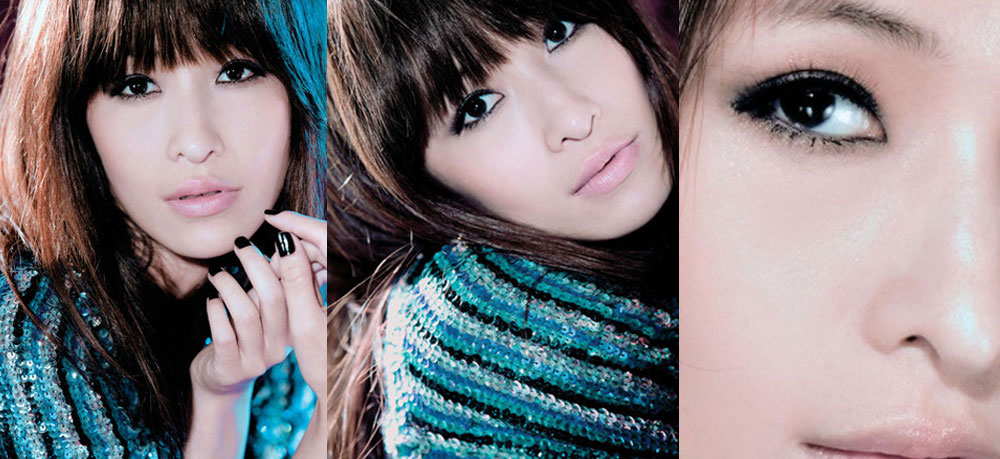 Apply a shimmery gold eyeshadow like MAC Retrospeck or Urban Decay Midnight Cowgirl over your entire eyelid and lower eye. Sweep an intense black eyeshadow like Jane Clubbing or MAC Black Tied onto the eyelid. Make sure to deposit the most color around your lashline and blend the color upwards to create gradation. Line your upper and lower lashlines along with the inner rim with a black liquid liner. Apply falsies on top lashes and mascara on lower lashes.
De-pigmentize your lips with a stick concealer (try Bourjois stick concealer) before layering a milky nude lipgloss like MAC Underage on top.
Finish the look by two coats of Chanel Black Satin nail polish.