A dazzling metallic eye has always been one of my favorite looks. Read on for a few tips on how to make the metallic look work!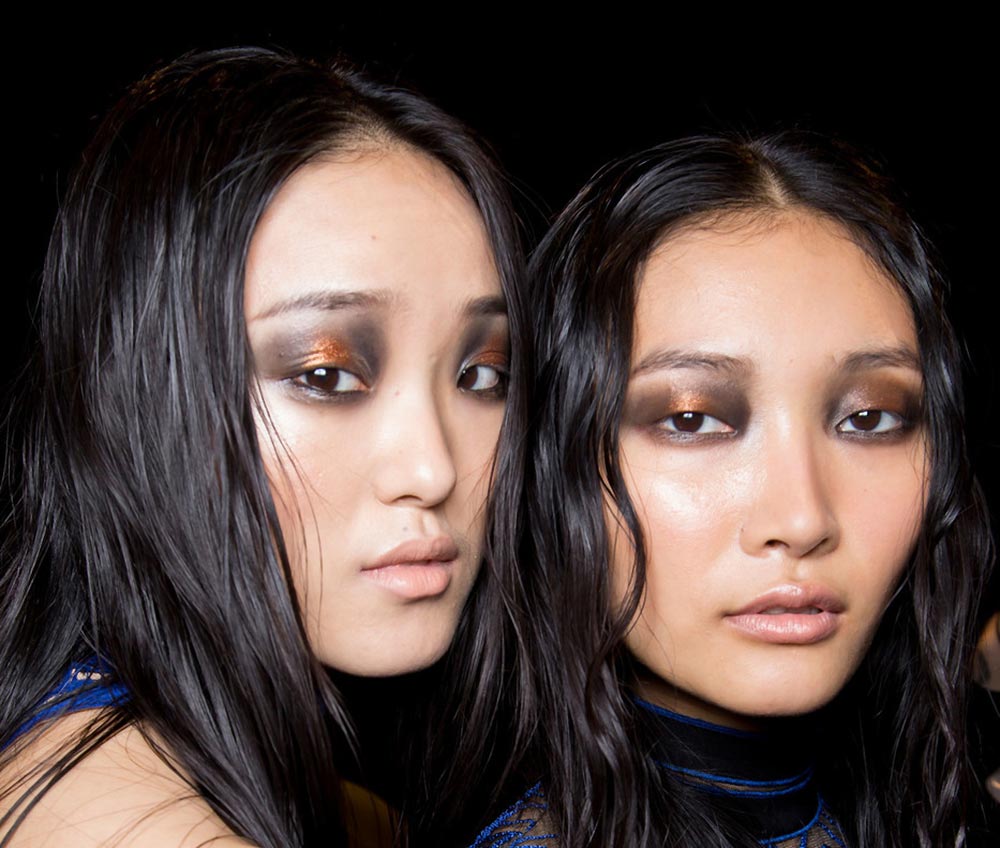 • Try to keep metallic shades on the eyelid and away from the crease as they can flatten and make your eyes look dull. Avoid the outer corners as well since they can they can age and make any fine lines even more obvious.
• The key to using metallic colors on Asian eyes (which are usually less deep-set) is to highlight the brow bone and use black eyeliner and lots of mascara. You can also try using a matte or cream eyeshadow as a base and the metallic color as a highlight on the center of the eyelid.
• Colors like plums, greens, blues, bronzes and grays all make brown eyes pop like craaaaaaazy. Those with blue eyes look particularly hot in bronzes and green eyes pop against plums.
• Warm colors warm up the skin while cool colors cool it down. In other words, if you are on the pale side, stick with cool hues like light blue, silver mauve or silver. If you are on the darker side, go with coppers and golds.
• Try to limit the use of metallics to one area. When you go for metallic eyes, keep the rest of your face simple. Use a foundation with a velvet/satin finish and highlight only your cheekbones and the center of your lip.