With the million different kinds of mascaras out there, it can be difficult to make a pick. So read on for tips to help you find the right one!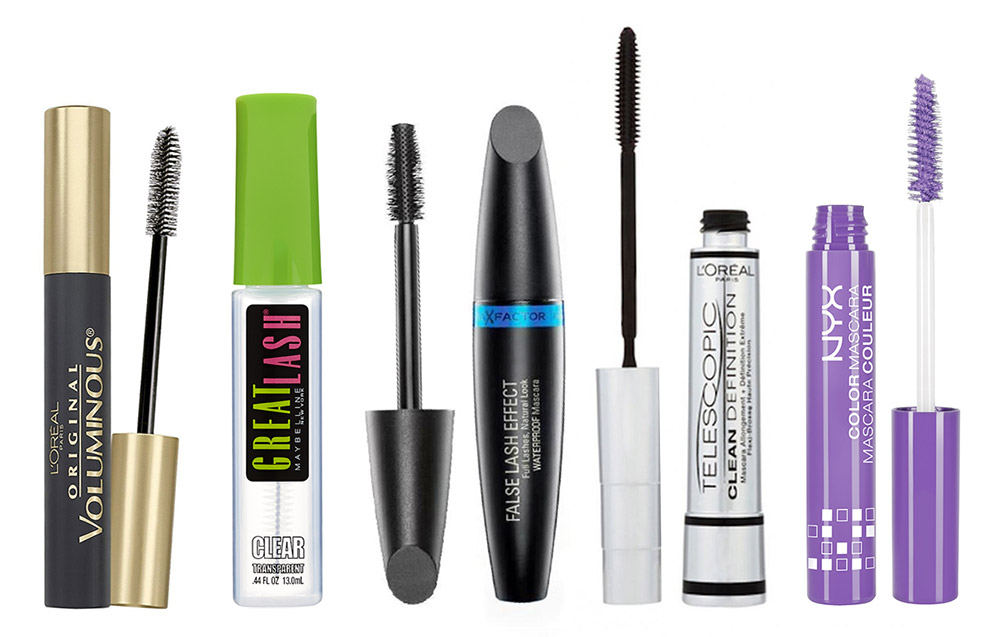 •
Thickening/Voluminizing
formulas are great for those who have skimpy lashes. I am a huge fan of
L'oreal Voluminous Mascara
and Maybelline Volum Express for volume.
•
Lengthening
formulas are perfect for those with thick lashes but want more length. Look for products with a "precision brush" for maximum length and definition.
L'oreal Clean Definition Telescopic Mascara
is my all-time favorite.
•
Curling
mascaras help lift your lashes and maintain the curl. Personally I find this a gimmick. All you need is
a good eyelash curler
.
•
Color
mascaras are fun if you are going for a different look. While some of them come in crazy colors to make your eyes pop, most come in muted colors so you can wear them during the day without screaming crazy lashes.
Navy blue – helps make the whites of your eyes appear brighter
Burgundy – great for a natural look and makes green eyes pop
Brown – great for those who find black too "harsh"
•
Clear
mascaras are good only if you want a natural look. All they do is add a *little* definition – no volume or length. You can also use them to tame your brows.
•
Waterproof
formulas are great for those who:
1) have sensitive eyes
2) sweat a lot or live in humid places
3) comes into contact with water
I personally do not recommend wearing waterproof mascaras on a daily basis because I find them more drying than regular formulas and harder to remove.
So what mascara gives the best results? This varies but I find that
using different formulas together
works a LOT better than just using one that claims to do everything (and yes that means wearing more than one mascara at the same time!) For me, I like layering a volumizing formula (L'oreal Voluminous) over a lengthening one (Rimmel Lash Maxxx) for long, thick lashes.
Color-wise, no matter what hair/eye color you have, I would recommend
black
. I know some people find it harsh but to me, nothing beats dark, fluttering lashes.