Shiseido Eyelash Curler was my first curler and hands down the BEST I have ever used!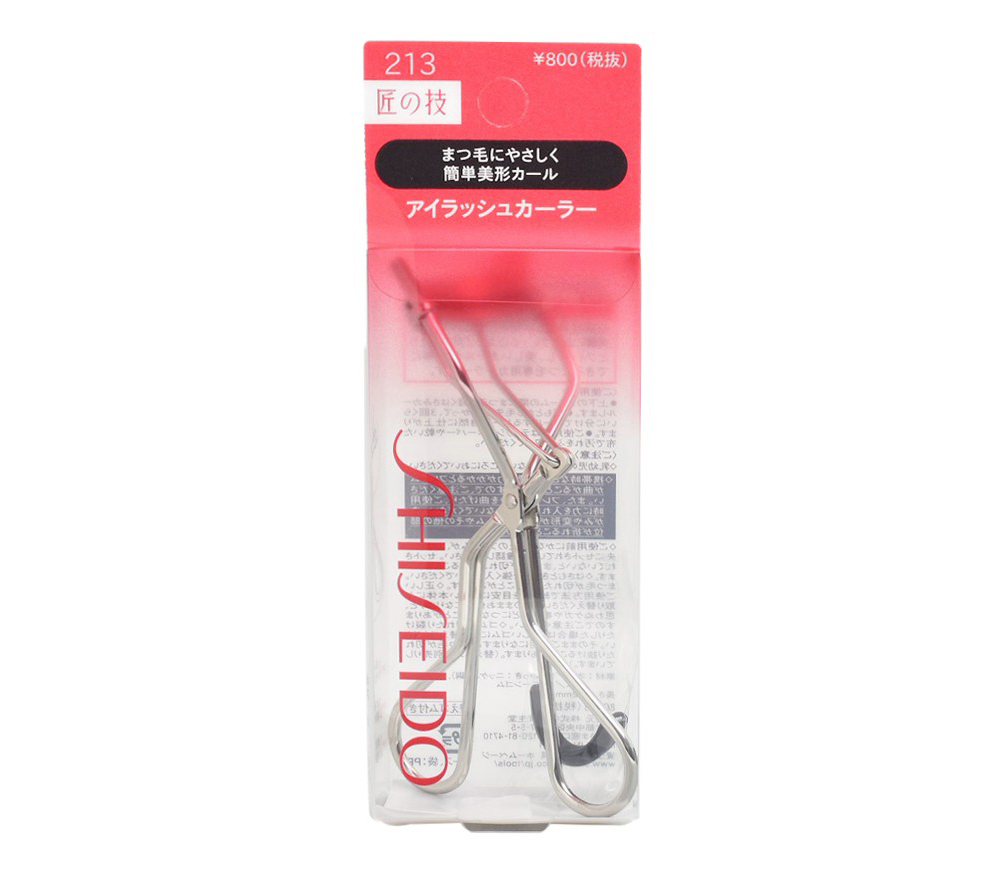 I have the drugstore version (213) and nothing fits the shape of my Asian eyes better than it!
The curler was super easy to use and 3 curls – one at the base, one in the middle and one at the tip – would instantly open up my eyes and make them pop. Plus I never had a problem with it pinching my skin and my lashes always stay curled for HOURS.
Also worth mentioning was how durable it was. I have had mine for over 10 years now and still did not have to replace the pad (214, which can be bought separately). Love it love it love it!