At Giorgio Armani Spring 2017, lead artist Linda Cantello paired an electric blue smoky eye with vinyl lips for a sexy look.

While the eye and lip colors used were custom-made by the Armani Runway Lab for the show, the gorgeous glowy skin was the result of Armani Prima Glow-On Moisturizing Balm followed by the new Power Fabric Foundation (available January 2017) and High Precision Concealer. Cheekbones were also contoured with a pencil eyeliner, Smooth Silk Eye Pencil in shade 10.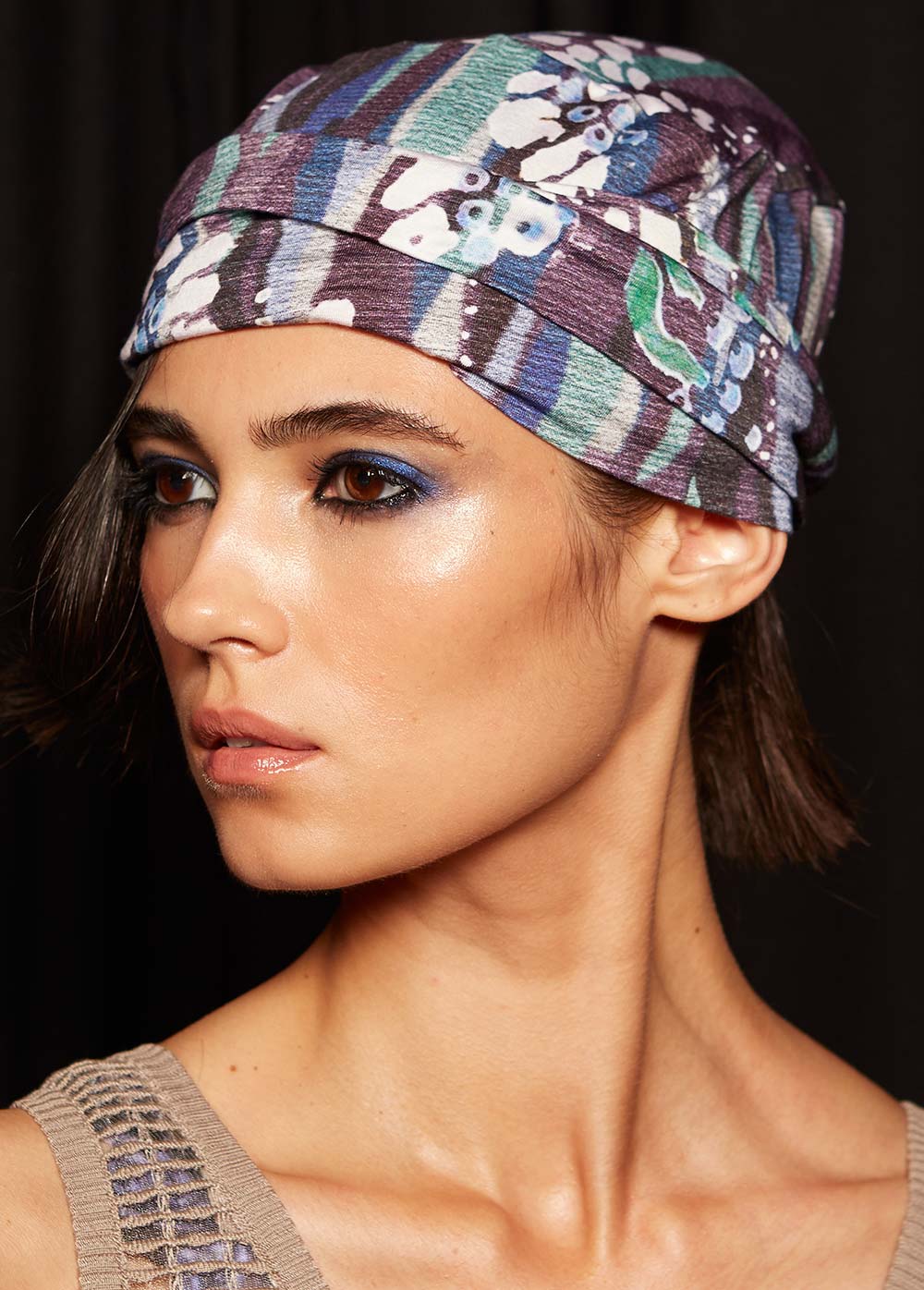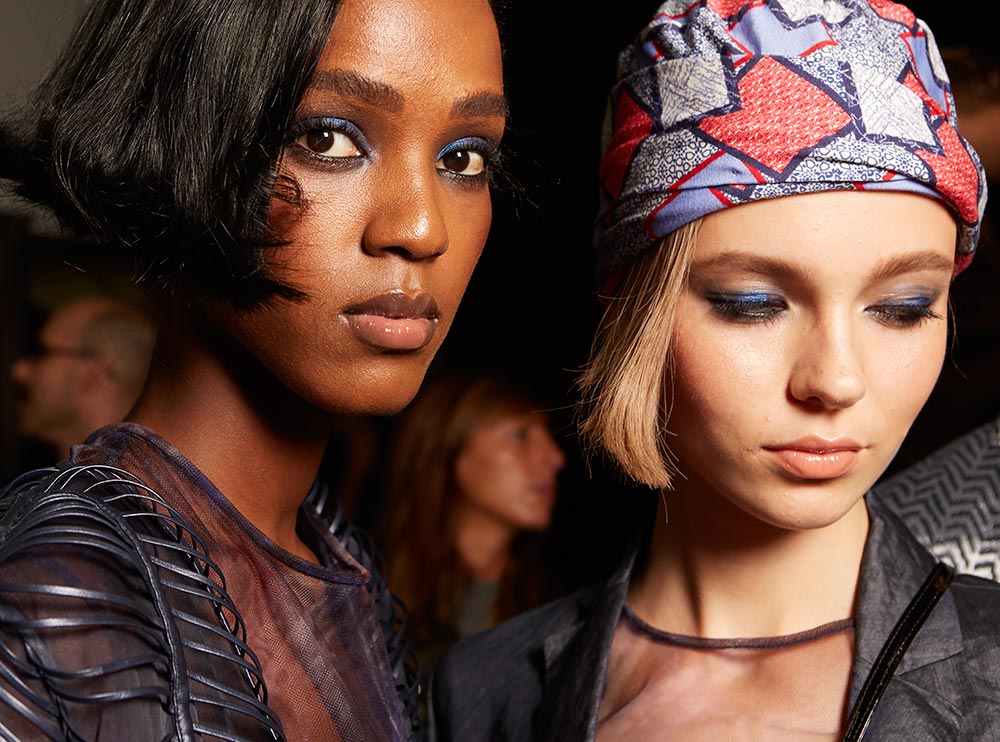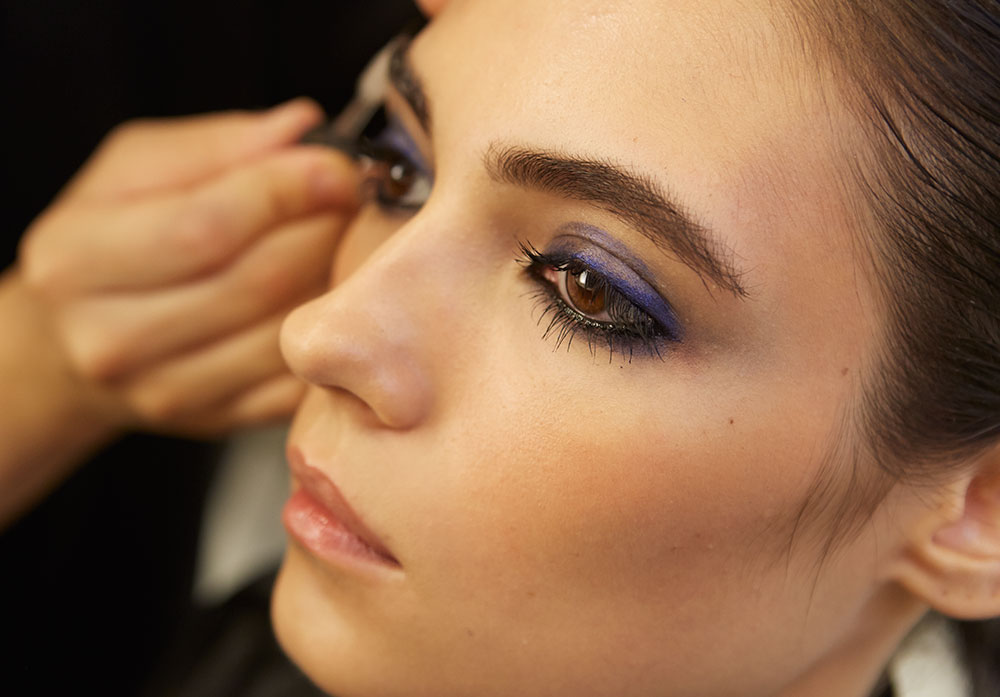 Images: Courtesy of Giorgio Armani Beauty.