During my trip to Seoul, I made a quick stop at the Lotte Department Store in Myeong-dong to stock up on some of my KBeauty staples. And that's when I came across the new too cool for school Dinoplatz Twisty Tail Mascara, a 3-step curving mascara that claims to bring out your every lash.


The Dinoplatz Twisty Tail Mascara comes in a cardboard packaging with a black-and-white 3D illustration by Korean artist Hatori Sando. There is only one color available, a flat black.
The formula features:
• 5 mm fibers for a long lash effect
• Hydrolyzed Silk to coat lashes and prevent them from flaking and clumping
• Aqua serum fixer to enhance lashes
I loved that it felt super lightweight and dried instantly, giving my lashes a wispy but not brittle look. But the coolest part lies in the wand, which is controlled by a dial at the end.
The wand starts out straight with Setting 1 just like any other mascara. It reached most of my lashes easily while the tiny bristles separated clumps.
With just a little twist, the wand bends slightly to Setting 2 to help curl and lift lashes.
As you continue to twist the dial, the wand bends even more to almost 45 degrees to Setting 3. This setting is perfect for getting to those hard-to-reach corners and lower lashes.
Using all 3 settings, the mascara gave me good length and definition for everyday, but not much volume. The wear was also fantastic – no smudging, flaking or running until I took it off with warm water after 12 hours.
Overall, too cool for school Dinoplatz Twisty Tail Mascara is a fun product that delivered length and wear, but not something I would necessarily repurchase.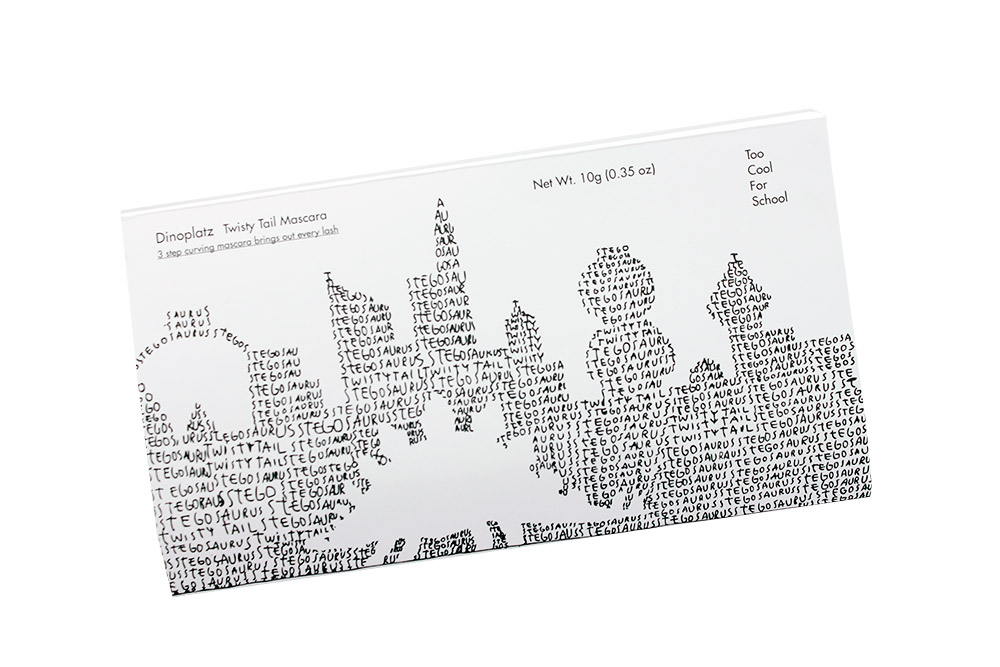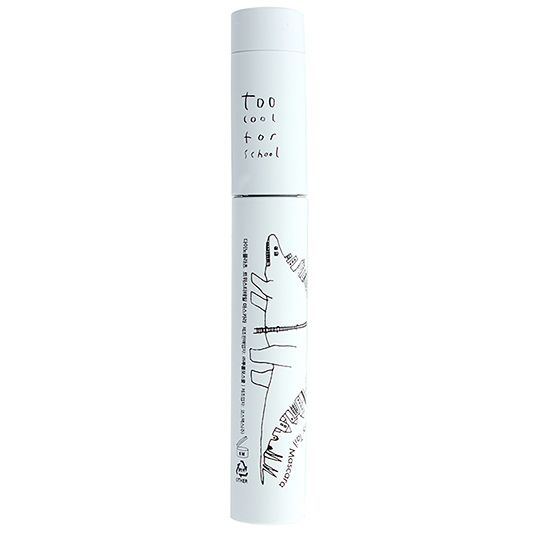 too cool for school Dinoplatz Twisty Tail Mascara is available at
Sephora.com
for $27.
Disclosure: This review contains product that was purchased by us. It may also contain an affiliate link, which gives us a small commission if you purchase the item. Please see our Disclosure for more information on our posting policy.